David Koresh's 1968 Chevy Camaro For Sale in Las Vegas
Posted on: February 2, 2023, 05:56h.
Last updated on: February 3, 2023, 02:48h.
The car once owned by fallen cult leader David Koresh is for sale in Las Vegas. The Vegas Auto Gallery expects the black 1968 Chevrolet Camaro SS 427 Coupe – distastefully nicknamed "Armageddon's Relic" – to fetch six figures.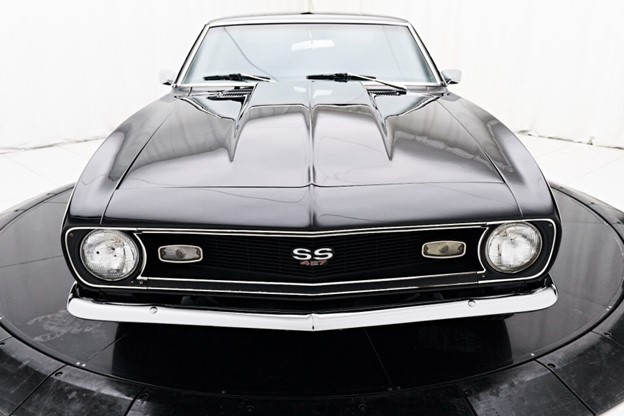 The 500-horsepower Camaro, rebuilt by Koresh, was parked at the Branch Davidian compound near Waco, Tex. during the infamous 51-day siege by federal agents in 1993. Nearly 80 men, women, and children died as the compound burned to the ground.
They included Koresh, who died of a gunshot wound. It is not known whether or not it was self-inflicted. Controversy continues to this day over whether the fire was started by the advancing federal officers or by Branch Davidians attempting to commit suicide.
Who Would Buy Such a Thing?
We mean who – besides Zak Bagans – of course. The host of the Ghost Adventures Travel Channel series is the current owner, which should surprise no one.
The collection of macabre artifacts currently on display in Bagans' The Haunted Museum in downtown Las Vegas includes Ted Bundy's glasses, the Volkswagen van in which Dr. Jack Kevorkian assisted more than 100 suicides, and a painting made with some of the cremated ashes of Charles Manson.
The car had been displayed outside the museum since 2018. It is not known why Bagans wants to sell the vehicle at this time.
The Getaway Car That Wasn't
Koresh restored the Camaro on the Davidian property just before the siege and reportedly planned to use it as his getaway car. He even stamped "DAVIDES 427 GO GOD" on the 427 cubic-inch engine.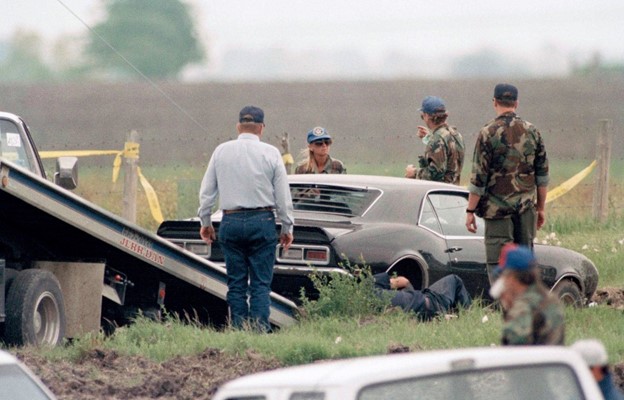 Federal agents recalled during Senate hearings on the Davidian siege that Koresh reacted with rare emotion when an armored vehicle towed his car away from the compound.
When we moved his car, he became very upset," former FBI agent Larry Potts said at the 1995 hearings.
Years after the siege, the car was sold to the owner of an auto parts store. He, in turn, sold it to the owner of a transmission center, who repaired the bumper – dented when the Camaro was towed during the siege – and kept it for eight years outside his garage.
In 2003, a Waco car dealer named Darrell Makovy bought the Camaro for $25K. He found its original door panels — torn off by the FBI during a search – and the electric antenna in the trunk. After repainting the finish and replacing the tires, he sold it at a Fredericksburg, Tex auction the next year.
Though he was hoping for at least $80K, San Antonio resident Donald Feldpausch won the bidding for only $37K. Feldpausch spent 14 years restoring the vehicle to "retro-original condition," according to Vegas Auto Gallery.
In 2018, Feldpausch sold the car to Bagans for $61,995. Bagans registered it in Nevada with a customized license plate reading "DVLRIDE."