Dallas Mavericks Sign Up Maverick Sports Bettor Bob Voulgaris as Strategic Thinker
Posted on: October 7, 2018, 12:00h.
Last updated on: October 6, 2018, 02:51h.
The Dallas Mavericks' Marc Cuban has hired sports bettor and poker player extraordinaire Haralobos "Bob" Voulgaris as the team's director of quantitative research and development.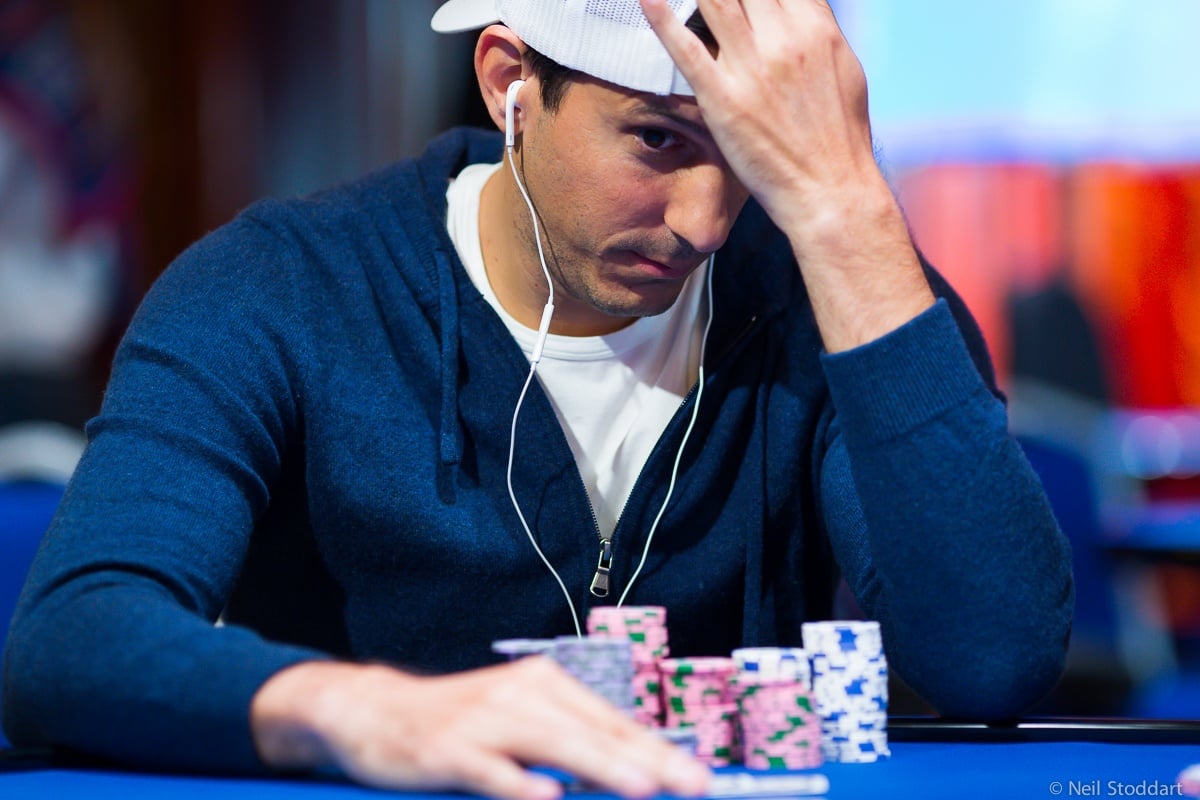 League sources told the sports media giant that Cuban "is expected to utilize Voulgaris as a strategic thinker who will help examine on-court strategy in big-picture ways."
Quantitative research is the analysis of observable phenomena using statistical, mathematical, or computational techniques — an area that's right up Voulgaris' alley.
Millions Gambled on NBA
Voulgaris has made millions crunching the numbers on NBA games and devoted his life to identifying flaws in bookmakers' thinking. He also developed the sophisticated predictive model for NBA games, known as "Ewing."
The 37-year-old Canadian was betting $1 million on games per week by the time he was 25 and has amassed hundreds of thousands of Twitter followers, each hoping some of the wisdom will rub off. He has also grossed over $3 million playing live poker tournaments.
In a 2013 interview with ESPN, he revealed that much of his early NBA betting success came from getting inside the heads of three coaches, Eddie Jordan, Jerry Sloan and Byron Scott.
"Those were three coaches I had nailed perfectly," Voularis said. "I knew exactly what they were going to do. I mean, it was a joke, it was so easy."
Now the Mavs want to get inside Voulgaris' head.
NBA Attitudes Thawing
The idea of an NBA team hiring one of the world's most successful sports gamblers illustrates how much the league's stance on sports betting has thawed in recent years. But Cuban did not make become a dot.com billionaire by being afraid to embrace new ideas — although quantitative research in sports is nothing new.
Cuban was also quick to realize the value the liberalization of sports betting would add to the NBA, with or without a so-called "integrity fee."
"It doubled the value of the professional sports franchises in a second," Cuban said of the US Supreme Court rejection of PASPA. "It will increase interest, it will add to what happens in our arena and in stadiums. It will increase the viewership for our biggest customers online and on TV. It helps traditional television because it's much lower latency, whereas online, because of cachet, it's much higher latency."
Voulgaris will bring a gambler's strategic data analysis to the Mavs at a time when the legalization of sports betting has brought the question of how league data should be used and monetized to the forefront.
Voulgaris has gambled millions on the NBA and won, and now the NBA is taking a gamble on him. And why not? As he told ESPN back in 2013, "I learned that in life you have to be willing to take risks because quite often the biggest gamble of all is just sitting around waiting for the perfect opportunity that may not ever come."
Similar Guides On This Topic