CT Governor Offers Incentives to Tribes for Casino in Bridgeport Instead of East Windsor
Posted on: August 5, 2019, 10:37h.
Last updated on: August 5, 2019, 12:27h.
Connecticut Gov. Ned Lamont wants to persuade the state's tribal casino operators to abandon their long-cherished goal of building a satellite venue in East Windsor. Instead of going north, the Democratic governor has proposed establishing a casino in Bridgeport, and he is prepared to throw in some additional incentives to switch to the southwestern corner of The Nutmeg State.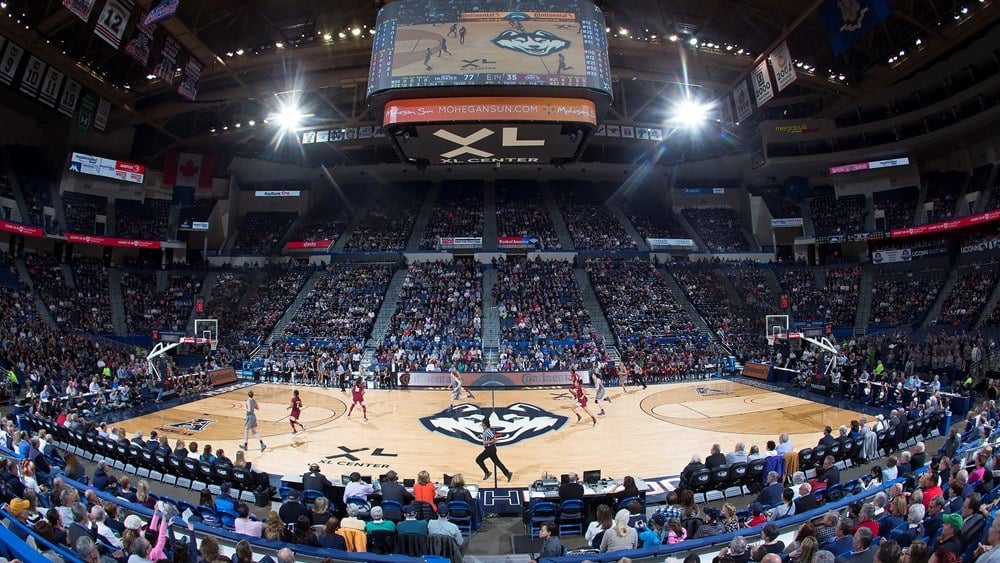 This is Lamont's latest gambit to the Mashantucket Pequot and Mohegan tribes as he seeks to solve an ongoing stalemate on gambling expansion in the state. Complex negotiations with the tribes over the legalization of sports betting and online gaming have been going on for most of the year with little sign of a breakthrough.
According to The Hartford Courant, there's more than just the Bridgeport casino on the table. Lamont hopes the opportunity to buy the XL Center in Hartford might turn the tribes' heads.
Hartford Sports Betting Hub?
The multipurpose arena is currently home of the Hartford Wolf Pack AHL hockey team and the Connecticut Huskies men's college hockey team. The arena also serves as a part-time host to UConn's men's and women's college basketball teams.
It's currently owned by the City of Hartford, but under tribal ownership, it could become a hub of legal sports betting and possibly other forms of gambling too.
But sources say the tribes are reluctant to give up on East Windsor because they want it to operate as a satellite casino, blunting the impact of new competition from the new MGM Springfield on their Foxwoods and Mohegan Sun properties.
They have also sunk $20 million in planning costs and in fighting various legal battles with MGM Resorts International and the US Department of the Interior over their right to build it.
And yet, after years of fighting, the East Windsor project remains in "legal and financial limbo," in the words of Ryan Drajewicz, Lamont's chief of staff.
Looming Legal Threat
Even if it does become a reality, MGM has said it will sue to block its opening. MGM argues that since Connecticut did not hold a public tender process, it violates the equal protection guarantees and commerce clause in the US Constitution.
A previous lawsuit filed by MGM was dismissed because the casino giant had not suffered any specific injury – yet. That might change were the casino to open. The MGM Springfield lies around 12 miles away from the East Windsor site, across the border in Massachusetts.
"If this gets stuck in the legal muck like it's been for the last five years, we're not going to show any progress," Lamont told The Courant. "I wanted something that made sure we didn't get stuck in a legal ditch for the next five years. … I wanted something that allows us to get going with sports betting and internet gambling.
"Those aren't things that I do or care particularly about, but that's part of the 21st century," he added. "Our neighbors are beginning to do it, and I want to get going on it. I just worry that if we have a partial solution that leads to another round of litigation, we're not going to be any better off."