Crystal Cruises Bringing Back Casinos for 2024 Excursions
Posted on: September 2, 2023, 02:52h.
Last updated on: September 4, 2023, 02:03h.
Crystal Cruises is no longer as focused on gaming as was the cruise liner's previous owner, Genting Hong Kong.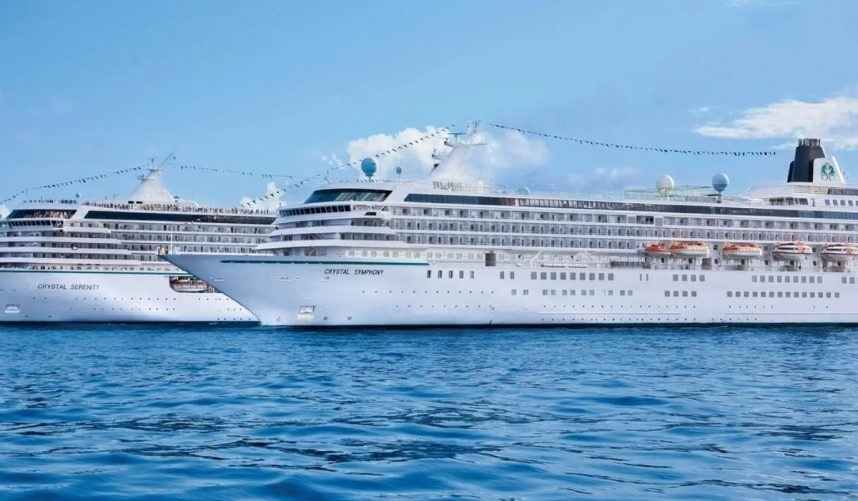 Crystal Cruises' two-vessel portfolio fell into bankruptcy amid the COVID-19 pandemic. Genting Hong Kong, a subsidiary of Genting Group, which owns integrated resort casinos in Malaysia, Singapore, the UK, the Philippines, and the U.S., failed to pay Crystal Cruises' bills and docking fees during the global pandemic. That resulted in Crystal Symphony and Crystal Serenity being seized by law enforcement in Freeport, Bahamas, in February 2022, and being auctioned off that June.
The high bidder was A&K Travel Group, a subsidiary of private equity firm Heritage Group. Heritage is controlled by Italian billionaire Manfredi Lefebvre d'Ovidio, who inherited much of his wealth from his father, Antonio, who founded Silversea Cruises, which he sold a majority stake in to Royal Caribbean in 2018 for $1 billion.
A&K Travel will offer cruises curated by Abercrombie & Kent, which has no relation to the U.S. clothing line. Abercrombie & Kent is a premier luxury travel company headquartered in Illinois that's owned by Geoffrey Kent.
A&K Travel acquired the Crystal Cruise brand and its two cruise ships for an undisclosed sum. But trade publication Travel Weekly reported that Serenity, built in 2003, was sold for $103 million, and Symphony, built in 1995, was sold for $25 million.
Casino Comeback
A&K Travel, upon taking ownership of the Crystal Cruises, felt the Genting floorplan didn't maximize the sailor experience. The company also felt the ships' casino spaces were much too large.
Guests aboard Crystal Serenity and Symphony next month will not have an option to gamble. A&K said a customer survey conducted after the acquisition concluded that only 5% of Crystal Cruise's previous customers said they would not sail without a casino.
However, the survey did determine that enough guests would patronize a casino space if one were available. That's sent A&K back to the drawing board. The company plans to incorporate casinos — albeit considerably smaller gaming spaces than the ships previously housed — sometime in 2024.
We listened to our travel partners' feedback during the Serenity shakedown and are already planning to address the lack of a casino onboard both ships," Crystal Cruises CEO Cristina Levis recently told Seatrade Cruise News, a media outlet focused on the global cruise industry. "We have engaged a casino concession company to draw up plans for its configuration and costs and will review it when completed."
Levis said the gaming rooms will not be large and construction of the casinos will likely occur while the ships are at sea.
Vessel Upgrades
Levis, who is also Heritage Group's chief investment officer, says a key focus of the ship renovations has been improving the guest room cabins.
New carpeting and furnishings have been installed in each room, and Levis explained that many guest rooms have been combined to create suites that measure more than 500 square feet. Lefebvre said the goal is to bring the Crystal Cruises brand back to life.
"Crystal is a great brand, has an exceptionally loyal and attentive crew, and great assets in its two ships," he said. The billionaire added that he considered building new ships. But the roughly four-year time frame to build a cruiser was unacceptable to get the brand back up and running.
Most Read