Crown Resorts Reports $125M Loss in 2023 Fiscal Year, Inquiry Expenses Cited
Posted on: October 27, 2023, 09:50h.
Last updated on: October 27, 2023, 12:50h.
Crown Resorts reported a loss of AU$199 million (US$125 million) for its 2023 fiscal year that ended June 30. The embattled casino firm cited financial penalties levied against the company for its regulatory shortcomings at its three casinos in Australia.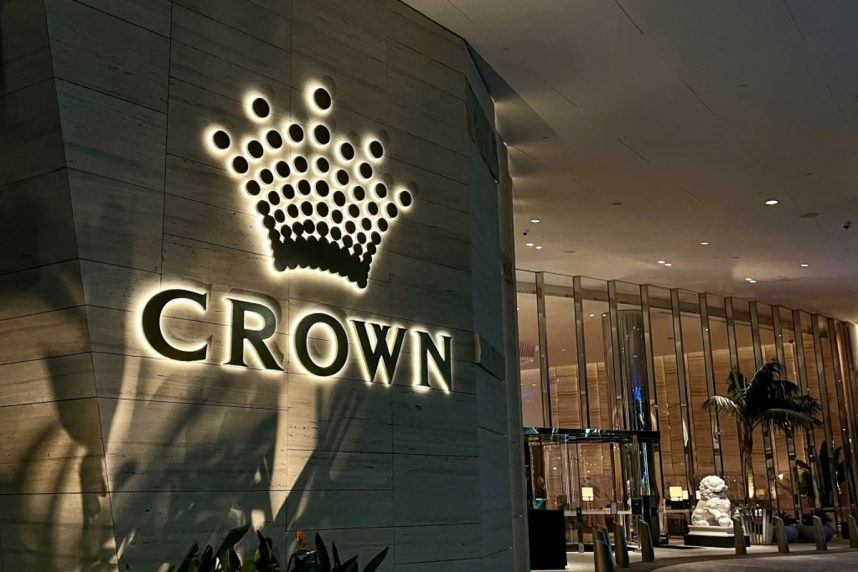 Crown Resorts owns and operates Crown Melbourne, Crown Sydney, and Crown Perth. The company also runs Crown London and holds a 20% ownership position in the Nobu restaurant and hotel group. Crown additionally owns 50% of the Aspers Group, which operates four casinos in the UK. Crown further has a digital gaming unit.
During the 12 months ending June 30, Crown generated revenue of $1.7 billion, up 44% year-over-year. Crown Melbourne was most responsible, as the company's flagship property accounted for $882 million of the business income.
Crown Melbourne revenue surged 49% from the 2022 fiscal year. Crown Perth reported a revenue increase of 16% to $538 million, and Crown Sydney, which opened in December 2020, delivered $171 million.
The group's remaining revenue, about $590 million, came from its other business segments.
Inquiries Devastate Bottomline
Crown Resorts said the 2023 fiscal year was a turnaround for the company, as casino resort revenue climbed from the previous 12 months in each segment. Its higher income, however, was easily offset by expenses related to the state inquiries into its casino operations in Victoria, Western Australia, and New South Wales.
The inquiries each concluded that the Crown failed to protect its casinos from being used to launder dirty money. The probes also found that the Crown did little to keep illicit criminal groups out of its properties and failed to promote responsible gaming.
Despite the grave findings, each inquiry allowed Crown to retain its gaming license. However, the properties are now under close supervision by independent monitors and auditors, expenses that Crown must bankroll.
Crown was hit with hundreds of millions of dollars in fines for its regulatory shortcomings. AUSTRAC, the Australian Transaction Reports and Analysis Center, a government financial intelligence agency responsible for monitoring financial transactions to identify suspected money laundering, fined Crown Resorts AU$450 million (US$286 million). That expense was included in the casino operator's 2023 fiscal year.
Paired with legal fees and remedial costs, Crown reported $1.9 billion in expenses directly related to the inquiries.
Optimistic Outlook
New York-based private equity giant Blackstone Group acquired Crown Resorts in June 2022 for $6.5 billion. Blackstone has been bullish on casino real estate since the pandemic, as the firm has also bought up resorts on the Las Vegas Strip, including the Bellagio.
Blackstone has pledged to invest significant capital into the resurgence of Crown Resorts. The private equity firm earlier this month said it would allocate "hundreds of millions of dollars" into updating the Melbourne and Perth properties.
With Blackstone's backing, Crown officials are hopeful of putting the inquiries behind them and moving forward to more prosperous times.
During the year, Crown made considerable progress on its remediation and transformation plan, which has resulted in a significant uplift to the operations and culture of the business," a Crown statement read.
Crown's $125 million loss in FY23 was down from $596 million that the company reported losing in fiscal year 2022.
Crown Resorts remains the biggest gaming operator in Australia. Rival Star Entertainment Group, the only other licensed casino operator in the country, reported 2023 fiscal year revenue of approximately $1.18 billion. Star operates The Star Sydney, Star Gold Coast, and Treasury Casino in Brisbane.
Most Read