Crown Resorts Ready to Bid for Cosmopolitan Casino in Las Vegas
Posted on: April 26, 2014, 05:30h.
Last updated on: April 23, 2014, 08:43h.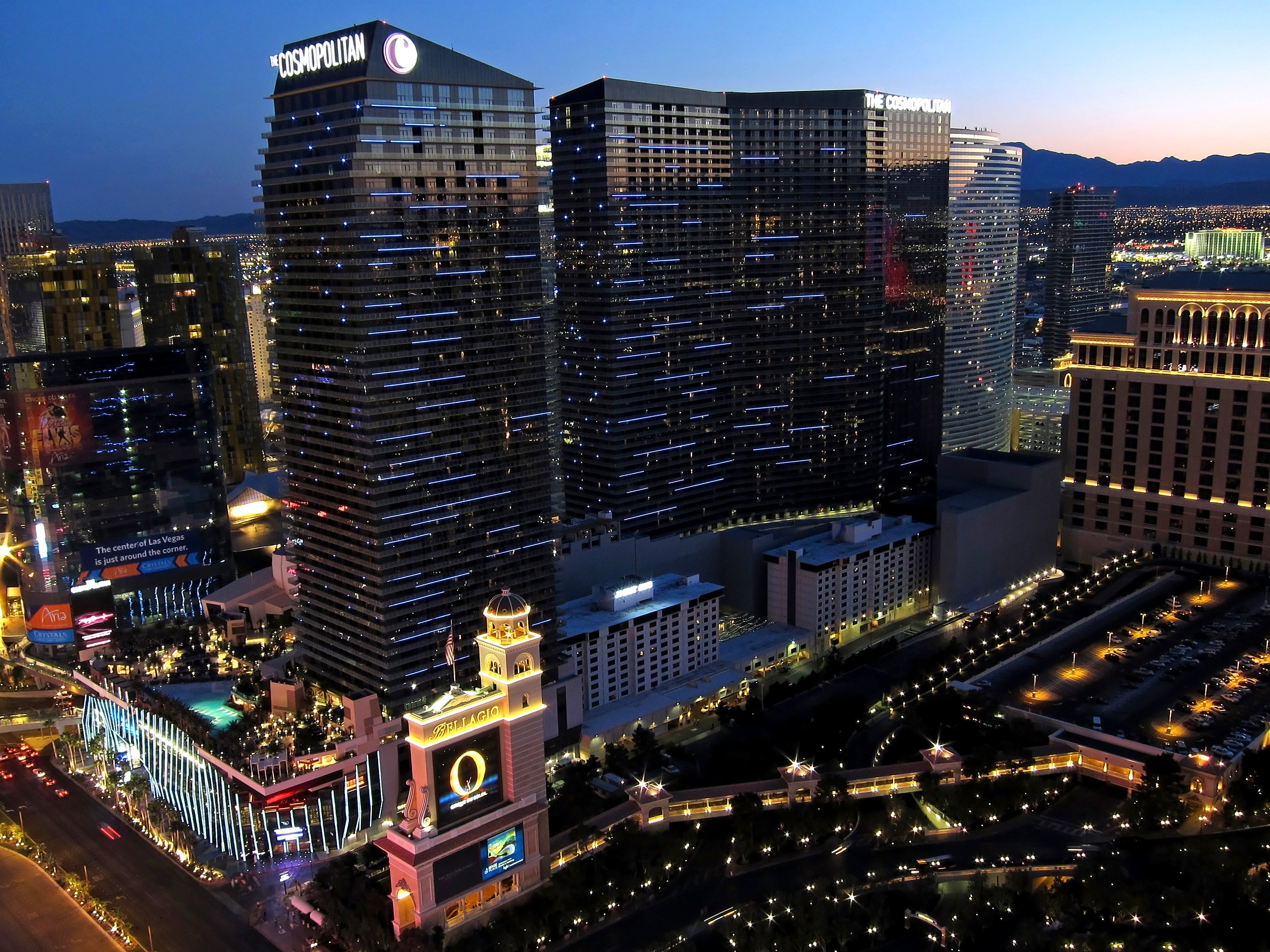 Australian casino mogul James Packer failed once in the American gaming market, but that's not stopping him from giving the US a second try. According to reports out of Australia, Crown Resorts – the gaming firm owned by Packer – is planning to enter into the fight to take over The Cosmopolitan of Las Vegas.
Crown is likely to be just one of several companies that will take a look at purchasing the sprawling casino resort on the Strip. With almost 3,000 hotel rooms, it would give any owner a major stake in America's biggest gambling hub. Currently, The Cosmopolitan is owned by Deutsche Bank.
Packer Hoping for Better Luck in Second US Venture
This would mark the second time Packer has tried to invest in American casino properties. The first attempt did not end well for his firm.
Around the time of the 2008 financial crisis, Crown purchased about $2 billion worth of properties in the United States, including stakes in the never-built Fontainebleau Resort and in Station Casinos. Those investments cost the company hundreds of millions of dollars, causing Packer to shy away from the United States in more recent moves to expand his company's global reach.
But it now seems that Packer feels Crown is in a financial position that will allow the firm to grow throughout the world. Already, Crown has secured the rights to build a $1.2 billion casino complex in Sydney that will cater exclusively to high rollers. Another $400 million is on the line for a casino to be built in Sri Lanka, and Melco Crown (a joint venture that Crown is heavily invested in) will be developing casinos in Macau and the Philippines.
Then there's the potential investment in Japan, which is likely to legalize casinos ahead of the 2020 Summer Olympics in Tokyo. Packer has already said that he would be willing to invest as much as $5 billion in a casino there should he be granted a license for a casino in Japan, perhaps the world's last great untapped casino market.
That's a lot of outlay, and The Cosmopolitan would be a pricey purchase as well. The casino resort is expected to fetch a price of as much as $2 billion once the sale is made.
Cosmopolitan Off to Slow Start
But while The Cosmopolitan is a highly valuable property that will attract plenty of interest from investors, it hasn't been a particularly successful one in its short history.
Problems for the casino began even before it opened. In January 2008, owner Ian Bruce Eichner defaulted on a loan, causing Deutsche Bank to possess the property. That left the bank in the odd position of owning and operating a casino – not something they had planned on.
But Deutsche Bank did complete the venue, ultimately investing about $4 billion to complete the hotel and casino, making the Cosmopolitan one of the most expensive casinos in Las Vegas. The complex features 100,000 square feet of gaming space, along with extensive retail and restaurant space.
Since opening at the end of 2010, The Cosmopolitan has attracted plenty of visitors with its upscale-yet-hip branding campaign. However, gaming revenues have still been weaker than anticipated, and the property lost $298.3 million in its first three years of operation.
Similar Guides On This Topic