Crown Resorts Exec Rumored to Have Been Collecting Debts When Arrested
Posted on: March 6, 2017, 05:00h.
Last updated on: March 6, 2017, 04:31h.
Crown Resorts executive Jason O'Connor is rumored to have been in China last fall to collect on VIP gambling debts incurred by patrons who participated in the Australian gaming company's junket schemes.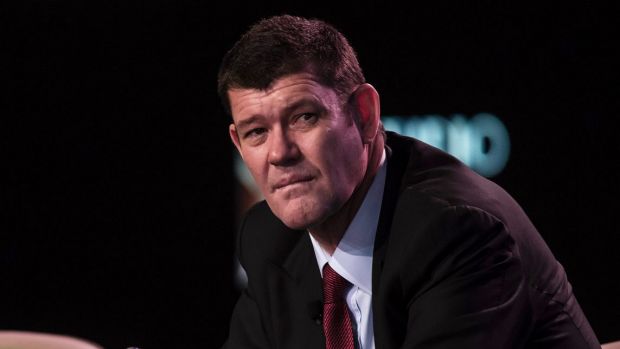 That's according to a new report from "Four Corners," a journalism television series that airs in Australia. The program talked to experts on Macau gambling that said they believe O'Connor was sent by Crown to negotiate money owed to the company by wealthy Chinese citizens.
Andrew Scott, the CEO of Asian Gambling magazine, said, "It's widely being said he was there to collect a line of credit. You don't send a senior executive unless there's a real reason for him to be there."
O'Connor headed Crown Resorts' VIP program, and was responsible for bringing high rollers from Asian countries to Australia.
It's illegal for international properties to market gambling services to Chinese citizens. The country warned companies like Crown it would be cracking down on VIP touring operations, but the notice apparently fell on deaf ears Down Under. O'Connor has been in custody since October on vague "gambling crimes" charges. He's being held in a Shanghai prison while Chinese law enforcement agencies continue their investigation.
In addition to O'Connor, China detained 17 other Crown employees, two more who are Australian citizens.
Arrest Impact
China's Operation Chain Break was designed to infiltrate the laundering of money moving through Macau, the special administrative region where gambling is permitted. But the scope of the investigation expanded overseas after enforcement officers detected casinos and junket operators colluding to bring wealthy citizens to international resorts.
Since China is a socialist country, those who have money are heavily taxed. Under current law, citizens cannot move more than $9,500 out of the country each year.
With O'Connor behind bars, Crown's VIP business plummeted more than 45 percent.
Crown founder James Packer, who sold 35 million shares of the company's stock valued at $338 million last August, rejoined the board in a damage control effort. The billionaire is still the largest shareholder, today owning 48.2 percent.
While Packer and Crown continue to work behind closed doors with China, there are new concerns that the company's gaming licenses in Australia could be in jeopardy if those being held in Shanghai are convicted of crimes.
Former NSW Independent Liquor and Gaming Authority Chairman Chris Sidoti opined recently that regulators in Australia will likely review Crown's permits. Disciplinary actions could range from a simple slap on the wrist to a full removal of their gambling licenses, though he admits the latter seems extreme since it would be based on China's investigation.
Share Buyback
While there are many dark clouds surrounding Crown, the company announced this week it will purchase AUD$500 million ($380 million) worth of outstanding shares on March 20. The buy-back will be completed based on the stock's Australian Securities Exchange closing price on March 3 ($8.83).
Crown is currently undergoing a massive restructuring following the arrests, but the buyback seems to tell investors that Packer remains bullish on the company he founded a decade ago.