Crown Resorts Accused of Tampering With Slot Machines, Company Rejects Allegations
Posted on: October 18, 2017, 10:00h.
Last updated on: October 18, 2017, 10:22h.
Three former Crown Resorts employees working at the company's Melbourne casino resort in Australia are claiming slot machines were deliberately tampered with in order to manipulate the gambling outcome in the house's favor.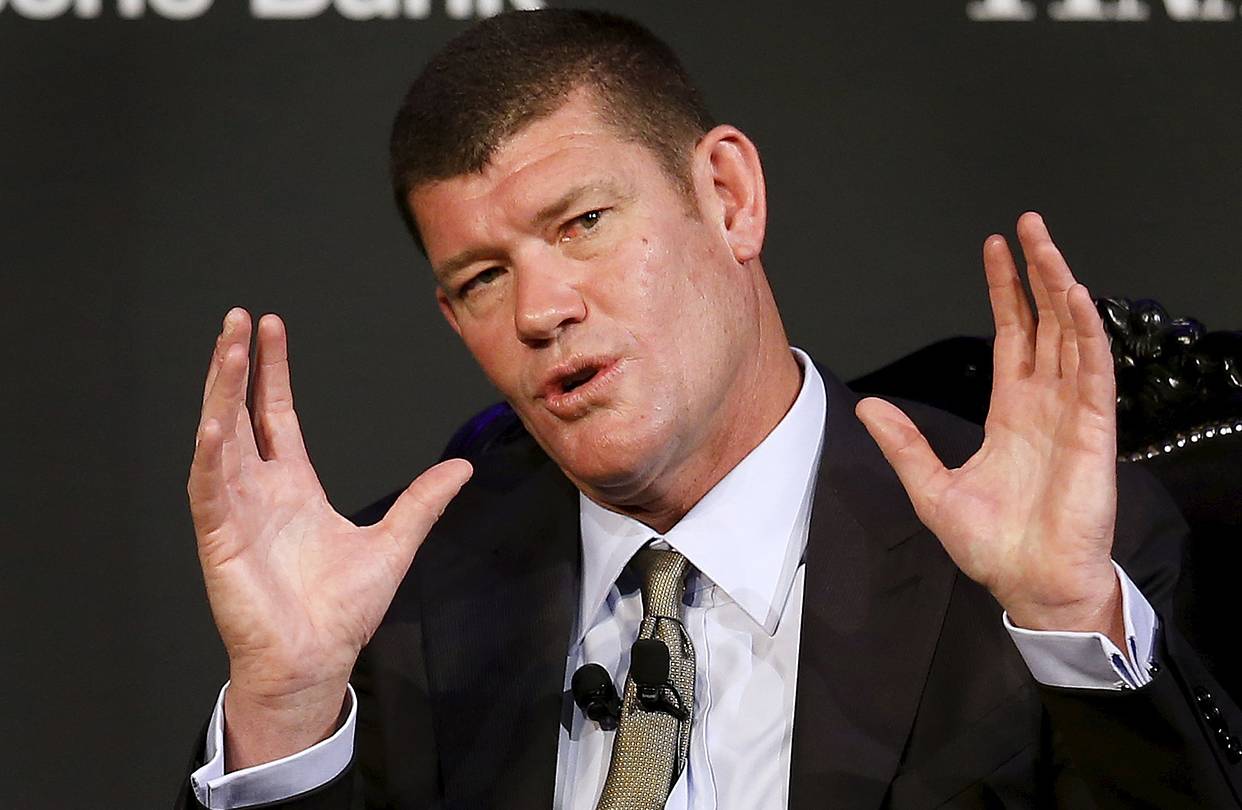 Lawmaker Andrew Wilkie brought the claims before Parliament on behalf of the former Crown workers. Wilkie is demanding that the federal government and police investigate the tampering allegations, which he claims to be "systematic breaches."
The whistleblowers say certain slot machine buttons were purposely disabled to force gamblers into specific betting patterns. Other wagering choices were allegedly altered to continuously generate recurring bets, they maintain.
The ex-employees also assert that workers were encouraged to avoid reporting transactions totaling AUD$10,000 ($7,837) or more, which is required under anti-money laundering laws in Australia (and elsewhere).
"These are very serious allegations," Wilkie explained. "They could indicate systemic issues in the broader poker-machine industry around the country."
With public pressure mounting, the federal government could launch a full-scale investigation into Crown in the coming months.
It's unclear what the ramifications could be for Crown if the allegations are found to have merit. Whether this would simply involve fines, or if it's possible that Crown could face losing its license entirely or have it temporarily suspended, has not been specified.
Not So Crowning Achievements
Crown, an Australian conglomerate founded and controlled by billionaire James Packer, was quick to denounce the allegations. In a statement, the company refuted, "Crown calls on Mr. Wilkie to immediately provide to the relevant authorities all information relating to the matters alleged."
While the case is just beginning, it's made investors nervous. Traded on the Australian Securities Exchange, Crown Resorts shares fell over four percent Wednesday.
The slot machine allegations provide yet another black eye for Packer's company. It was only in June that 17 Crown employees detained in China on "offenses related to the promotion of gambling" were released from prison after nearly eight months.
China, cracking down on foreign gaming entities marketing towards its citizens, arrested the Crown workers for trying to bring the wealthy foreigners to its casinos in Macau and Australia. The events led to Packer and Melco Resorts billionaire and Hong Kong native Lawrence Ho severing their City of Dreams Macau partnership in May 2017.
At the time, Ho told reporters of Crown's marketing efforts, "It wasn't discreet. That's what caught [Chinese authorities'] attention. You're deliberately spitting in our faces."
Pokie Pushback
Slot machines, commonly referred to as poker machines, or pokies, in Australia, are extremely popular  Down Under. According to one research firm, Australians lost an average of $990 per person playing the devices in 2016.
In comparison, the second-most avid gambling country is Singapore, where residents lost on average $650 during the year. Ireland was third at $500.
Wilkie is an anti-gambling lawmaker who launched PokieLeaks.org last year, hoping to expose what he sees as the impact that slot machines levy on Australians. PokieLeaks claims 600,000 Aussies play slot machines each week. Though he admits he hasn't been able to verify the Crown claims, he says the allegations must be looked into.
The Victorian Commission for Gambling and Liquor Regulation agrees, and says it will move forward to investigate the case.