Putin Considers Crimea for Russian Gambling Zone
Posted on: March 29, 2014, 05:30h.
Last updated on: October 11, 2022, 04:18h.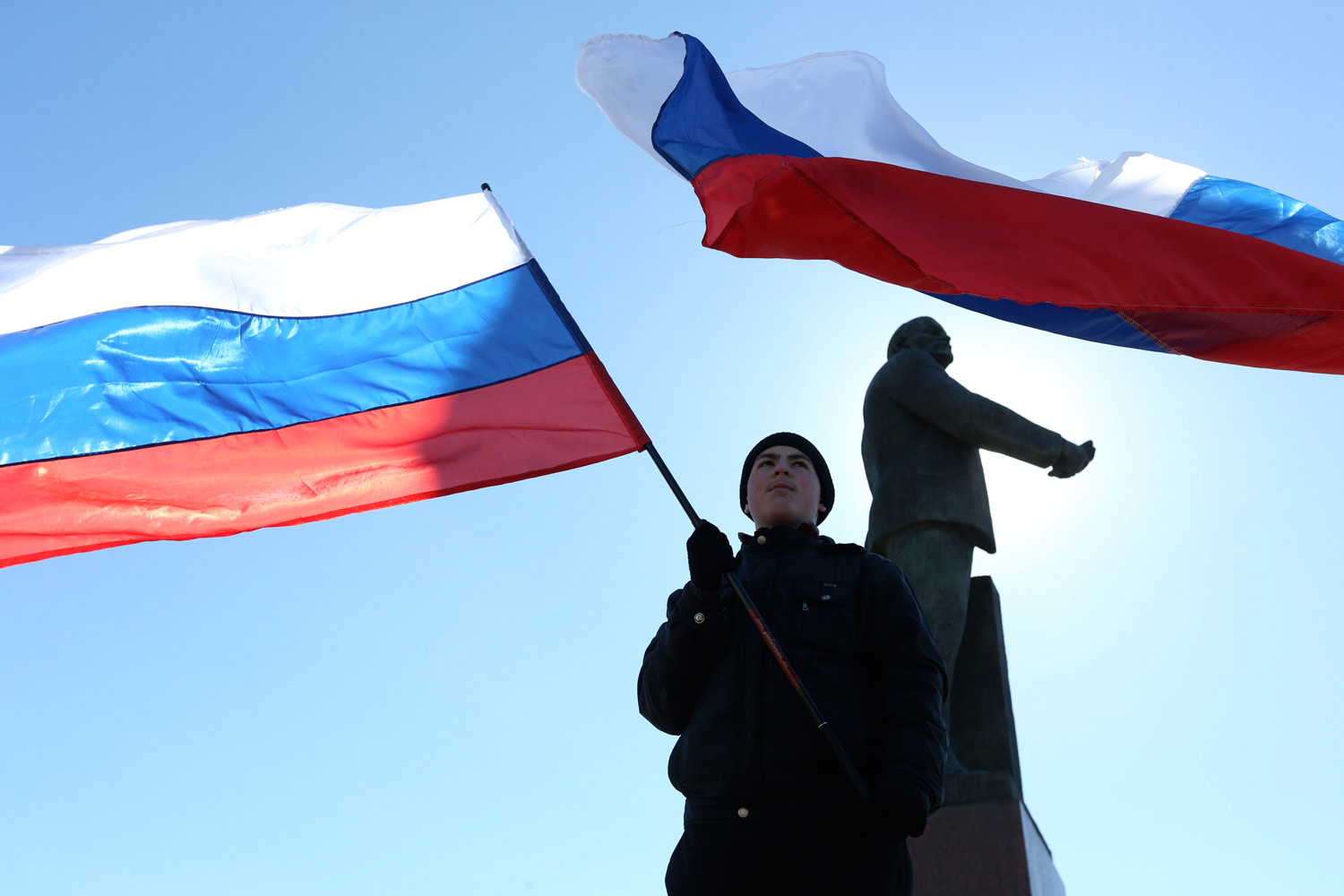 It could be said that Russian President Vladimir Putin made a big gamble when he chose to annex Crimea from Ukraine, but there may be yet more gambling to come in the troubled region. According to apparently reliable sources for Bloomberg News, Russian officials are considering creating a gambling zone in Crimea in order to make it economically self-sufficient. That would also suggest Russia intends to stay put and is planning for the area's long-term future.
According to the four anonymous sources, the possibility was discussed at a recent meeting led by Deputy Prime Minister Dmitry Kozak, following directions from Prime Minister Dmitry Medvedev, who recently asked his officials to develop roadmaps for Crimea's economic future.
Russian Roulette?
Should a gambling zone be created on the Black Sea peninsula, it would include casino resorts and hotels that would be part of a special economic zone, offering tax breaks to companies that chose to develop and invest in the region, said the sources. Now it seems that the ministries of economy, finance and regional development have until an April 15 deadline to present a strategy for the project, with projected figures on cost and potential revenue.
It's certainly true that Russia is looking to make Crimea less reliant on state coffers. Years of government corruption had left Ukraine with a deeply troubled economy long before the Crimean crisis, and recent estimates suggest the region may run a fiscal deficit of 55 billion rubles ($1.5 billion) this year.
It's thought that Russia may plough as much as $2.8 billion of its emergency budget reserves this year to subsidize Crimea, despite facing the threat of tough economic sanctions from the United States and the European Union over Putin's illegal occupation of the predominantly Russian-speaking region.
In the Zone
Russian officials declined to comment on the assertions when contacted by Bloomberg this week. Ilya Djous, a spokesperson for Kozak said: "All proposals to stimulate the economy are under consideration. They will be known when a decision is made."
Just how seriously the Kremlin is taking the proposals remains to be seen, but it wouldn't be the first of such "gambling zones" within the country. Russia currently has four such designated zones, one of which – the city of Krasnodar – is located close to Crimea and the Black Sea and enjoys a flourishing economy and tourist trade, as well as having the only currently operational full-scale casino resort, Azov City.
Another, the Kaliningrad exclave, is located between Poland and Lithuania, while the other two are in more remote areas: Altai, on the Kazakhstan border, and Vladivostok, near the borders with China and North Korea: two fun-loving resort destinations if ever there was one.
It seems that Putin views gambling with a certain amount of distaste, however. Russia banned gambling elsewhere in the country in 2009 as part of an authoritarian "anti-vice" crackdown, which also sought to curb smoking and underage drinking. And he resisted the temptation to cash-in on the recent Sochi Winter Olympics by rejecting plans to introduce casino gambling at the resort. Sochi should remain a "family resort," he said.
In fact, only this week, we reported that Russia had made a move to block Internet gambling in the country, following a Supreme Court ruling that made ISPs responsible for sites that were illegally offering iGaming in Russia. The prosecutor's office recently compiled a list of around 50 companies that it wanted service providers to block, including PokerStars, PartyPoker, Carbon Poker, Ladbrokes and SportingBet.