Credit Card Spending Trends Could Signal Softness Ahead for Casinos
Posted on: September 7, 2023, 03:01h.
Last updated on: September 7, 2023, 03:01h.
Since the start of 2022, a period including a stretch of the highest inflation in 40 years and the highest interest rates in two decades, the casino gaming industry mostly dealt with macroeconomic headwinds with aplomb. Some data points indicate that could be changing.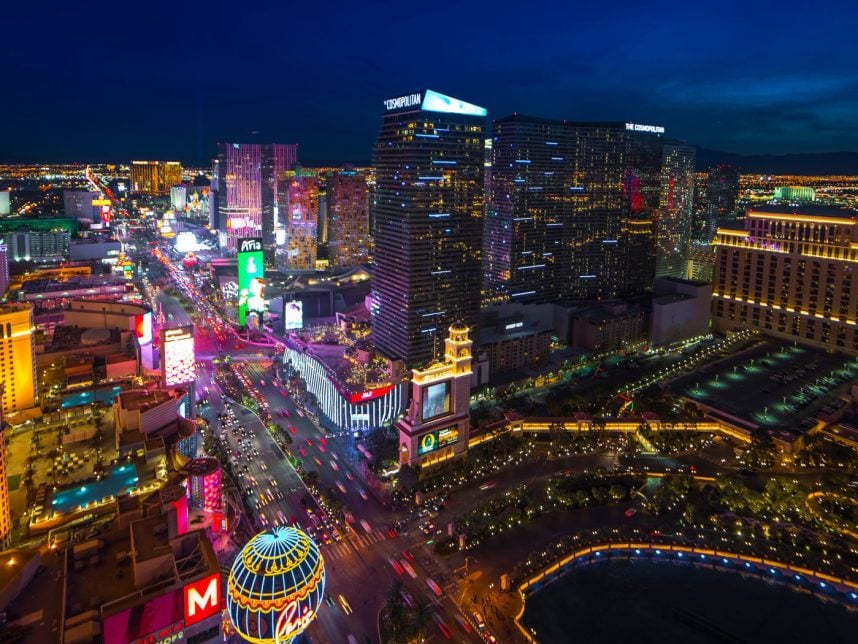 For now, trends in Las Vegas are sturdy as Clark County notched a record $1.28 billion in gross gaming revenue (GGR) in July, but signs are mounting that consumer cyclical spending could soon come under duress, if it's not already there, and post-coronavirus factors that bolstered the gaming industry are well in the past.
A combination of post-Covid structural shifts and higher interest rates are no longer new, or temporary, changes," according to a new report from the Stifel Think Tank. "Credit card spending analysis suggests deceleration in discretionary categories, though note slightly 'less bad' trends than in prior months. 'Soft landing' remains a constant discussion from investors and managements. While macro deceleration has slightly subsided it is only on the first derivative, we see very little evidence of an ability to stay in a comfortable neutral gear considering savings ratio depletion and softening jobs environment."
The research firm observed that in recent months, overall consumer spending has been healthy, but has been supported by essential categories such as food, gas, and healthcare, among others. Conversely, discretionary expenditures — the category in which gaming, travel, and leisure reside — is "weak to flattish or negative against easing comparisons."
Potentially Ominous Credit Card Spending Trends
While Stifel doesn't break out gaming as its own category, it is part of the broader amusement, gaming, and leisure segment for which the research firm pointed out that credit card spending has been mostly flat for over a year.
There are glimmers of strength for operators such as Caesars Entertainment (NASDAQ: CZR), MGM Resorts International (NYSE: MGM), and Wynn Resorts (NASDAQ: WYNN). For example, credit card transactions at amusement, gaming and leisure establishments increased 3.7% year-over-year for the three weeks ending Aug. 22. Credit card swipes at such venues also jumped 3.8% year-over-year for the three months concluding Aug. 22, according to Stifel.
Conversely, credit card debt held by US consumers recently topped $1 trillion. Making matters worse in terms of a potential looming retrenchment in consumer discretionary spending are the points that auto loan and credit card default rates reside at 10-year highs, noted Equifax.
Obviously, Nevada GGR figures don't reflect spending declines in Las Vegas because those declines haven't arrived. On the other hand, the stock market is a forward-looking indicator and last month, casino stocks, including Caesars and MGM, were drubbed.
Other Potentially Worrying Signs
The US jobs market holds important clues for consumer discretionary spending and recent signals aren't great. While some politicians will debate the point and lie to command votes, the stark reality is the bulk of the jobs created in the US since January 2021, weren't "created" at all. Rather, those roles were restarted following COVID-19 shutdowns.
Additionally, many of the new jobs that have been added are low-wage, part-time roles. Furthering the murky employment picture are rising layoffs in the technology sector and massive downward revisions to the June and July jobs reports.
Specific to Las Vegas, the US casino center along with Dallas, Miami and Tampa Bay are most correlated with broader domestic housing trends, but the Stifel Think Tank observed that trends in that quartet of metro areas are turning negative or slowing markedly this year. That could be a drag on locals casinos in the Las Vegas Valley if things worsen.