Caesars Upgraded as Analyst Sees Decent Risk/Reward
Posted on: May 25, 2023, 05:23h.
Last updated on: May 26, 2023, 02:47h.
Caesars Entertainment (NASDAQ: CZR) earned a tepid upgrade Thursday, as a sell-side analyst sees a more balanced risk/reward profile emerging with shares of the casino operator.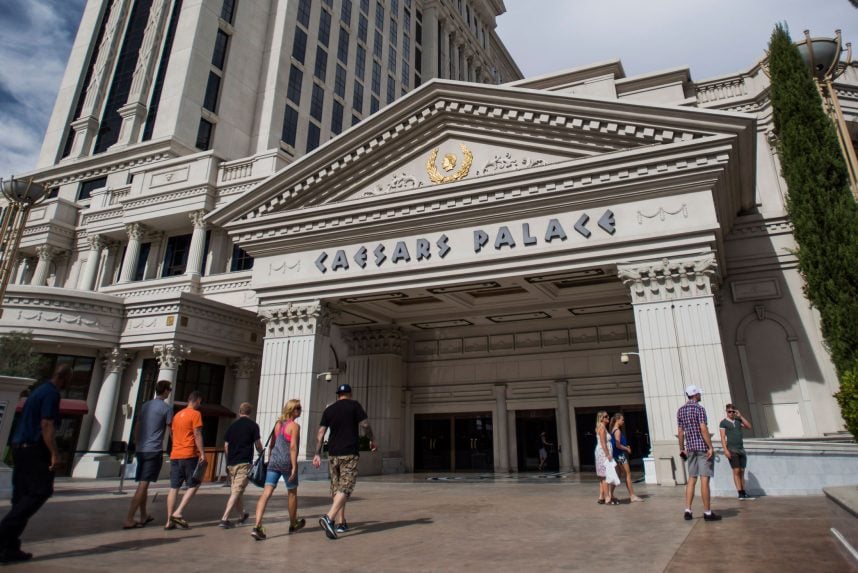 In a note to clients Thursday, Susquehanna analyst Joseph Stauff upgraded the gaming equity to "neutral" from "negative" while boosting his price target to $39 from $27. While that's a significant increase, the analyst's new price objective on Caesars implies a modest downside from the stock's close today at $41.40.
Stauff's price target on Caesars is also well below the Wall Street consensus of $71.31. In fact, at $39, his price forecast on the gaming stock is the lowest among his peers. The average analyst rating on the stock is "buy."
Over the past 90 days, 12 analysts covering the Harrah's operator rated the stock "strong buy" or "buy," while two called it the equivalent of a "hold." Another tagged the stock with a "strong sell" rating. The shares are off 17.25% during that time, dragging Caesars to a year-to-date loss of 0.48%.
Stauff Not Heavily Bearish on Caesars
While his upgrade on Caesars isn't overtly positive, Stauff isn't heavily bearish on the stock, either.
"We are upgrading our rating on CZR to Neutral (from Negative) following our assessment of a more balanced risk/reward at current levels (LV vs. regional/digital)," wrote the analyst.
Behind rival MGM Resorts International (NYSE: MGM), Caesars is the second-largest operator on the Las Vegas Strip. As Stauff notes, about half the stock's valuation is derived by way of its Sin City portfolio. Citing the second- and third-quarter "seasonal air pocket," the analyst observed that Caesars could be heading for some tough comparisons due to the Las Vegas events calendar lethargy.
Things are expected to perk up later this year with significant assistance from the Las Vegas Grand Prix in November. Some analysts already forecast the event could be a $25 million boon to Caesars' Las Vegas properties. That figure doesn't include benefits to the operator's Strip casinos accrued over the race weekend.
Capital Markets Event(s) Possible
Stauff added that it's possible Caesars "is likely to find favorable capital market events," which he views as critical to the shares owing to the operator's high leverage. At the end of the first quarter, the company had $13.2 billion in outstanding liabilities compared to $965 million in cash, excluding restricted cash of $258 million.
Stauff didn't identify specific capital markets events Caesars could consider. Executives have already said 2023 asset sales are unlikely, and the company previously refinanced and extended debut maturities to significantly reduce interest expenses.
A spin-off of the Caesars Digital unit has previously been floated, but that appears unlikely over the near term. That's because that business is nearing profitability and is scheduled to launch a standalone internet casino mobile application in the third quarter.