Cosmopolitan Las Vegas Named in $60 Million Kevin Hart Sex Tape Lawsuit
Posted on: September 19, 2019, 12:30h.
Last updated on: September 19, 2019, 02:31h.
The Cosmopolitan Las Vegas and its owner, the Blackstone Group, have been named as defendants alongside actor-comedian Kevin Hart in a $60 million sex-tape lawsuit.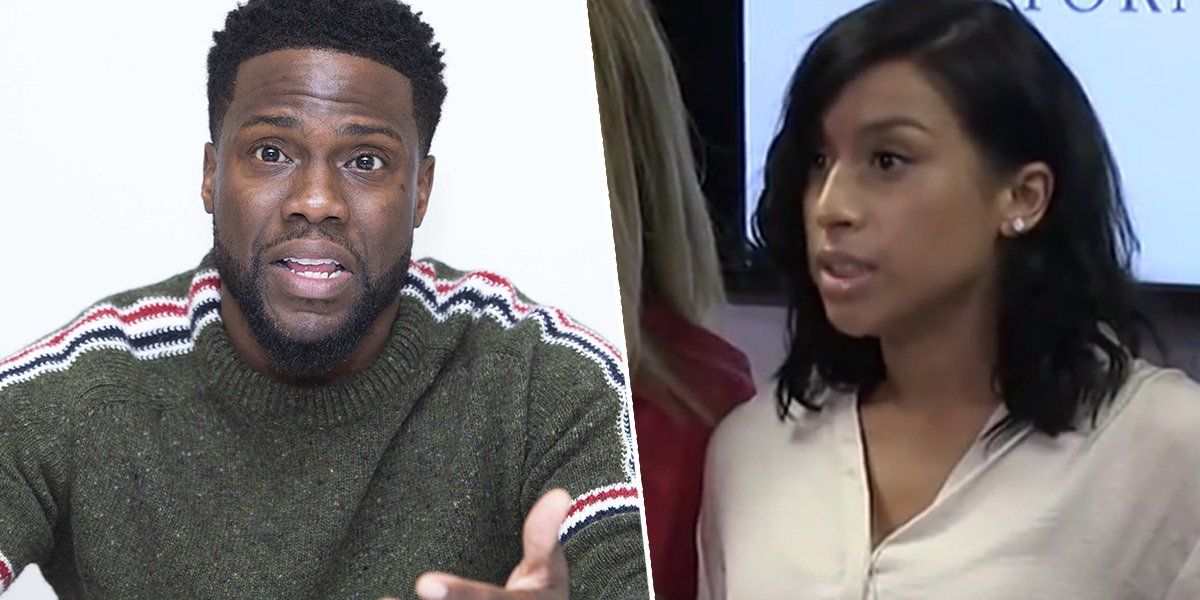 Also named in the suit filed by model Montia Sabbag — who appeared romping on a bed with Hart in the 2017-leaked video — is Jonathan Todd Jackson, formerly a close member of Hart's entourage.
Jackson was charged in May last year with one count of attempted extortion and one count of extortion by threatening letter for allegedly filming the pair, apparently without their knowledge, later demanding money from Hart.
The Wedding Ringer star is married and – at the time of the leak – had two children and another on the way. He made a public apology to his pregnant wife, Eniko.
Meanwhile, on top of the humiliation and unwanted publicity, Sabbag had to contend with claims that she was not a victim, but a honey-trapper who had set up the camera in an attempt to extort Hart.
My pictures and my name have been released with lies written about me," Sabbag told a press conference in 2017. "I am not an extortionist. I am not a stripper. I am a recording artist and an actress, and I have not broken any laws."
Sabbag Accuses Hart
Now, Sabbag accuses Hart of colluding with Jackson to produce the video as a publicity stunt for his "Irresponsible Tour," which began just days before the video was leaked over the internet. She is suing both men for negligence, infliction of emotional distress, and invasion of privacy. She is suing the Cosmopolitan for "negligently or intentionally" allowing Jackson access to Hart's hotel room.
Sabbag is represented by high-profile attorney Lisa Bloom, who counts among her clients two alleged victims of the late billionaire financier, Jeffrey Epstein, and one alleged sexual harassment victim of casino mogul Steve Wynn.
Wynn is, in turn, suing Bloom for defamation in the case for suggesting he could "leer" at dancers, when he is legally registered as blind.
Hart is currently recovering from a serious back injury sustained in a car crash earlier this month. According to reports, the comedian had to have parts of his spine fused back together after fracturing it in three places. He is expected to make a full recovery. 
Comso's Celebrity Problem
Meanwhile, the Cosmopolitan — through no apparent fault of its own — appears to be the place celebrities come to misbehave these days, whether it's Charles Oakley cheating at table games, rapper YG robbing his own fans, or former celebrity O.J. Simpson's plain, old-fashioned drunk and disorderly.
And then, sometimes, the Cosmo has turned away completely innocent celebrities for no good reason. In June, hip hop star Meek Mill was refused entry to a concert, prompting a Twitter storm in which the Strip property was accused of racial discrimination.
"At this time, with the information that we have, we're refusing to do business with you," one of the hotel employees allegedly told the rapper. "We have the right to do that."
This prompted Meek to threaten legal action, and for the Cosmopolitan to quell the burgeoning PR nightmare with a grovelling apology.
Similar Guides On This Topic