Cosmopolitan Las Vegas Rejects OJ Simpson Legal Claim His Reputation Was Tarnished By Casino Resort
Posted on: January 14, 2020, 11:04h.
Last updated on: January 14, 2020, 11:51h.
OJ Simpson is suing The Cosmopolitan of Las Vegas on grounds that the casino's banning him in November of 2017 damaged his reputation. The Strip resort says that's a bunch of nonsense.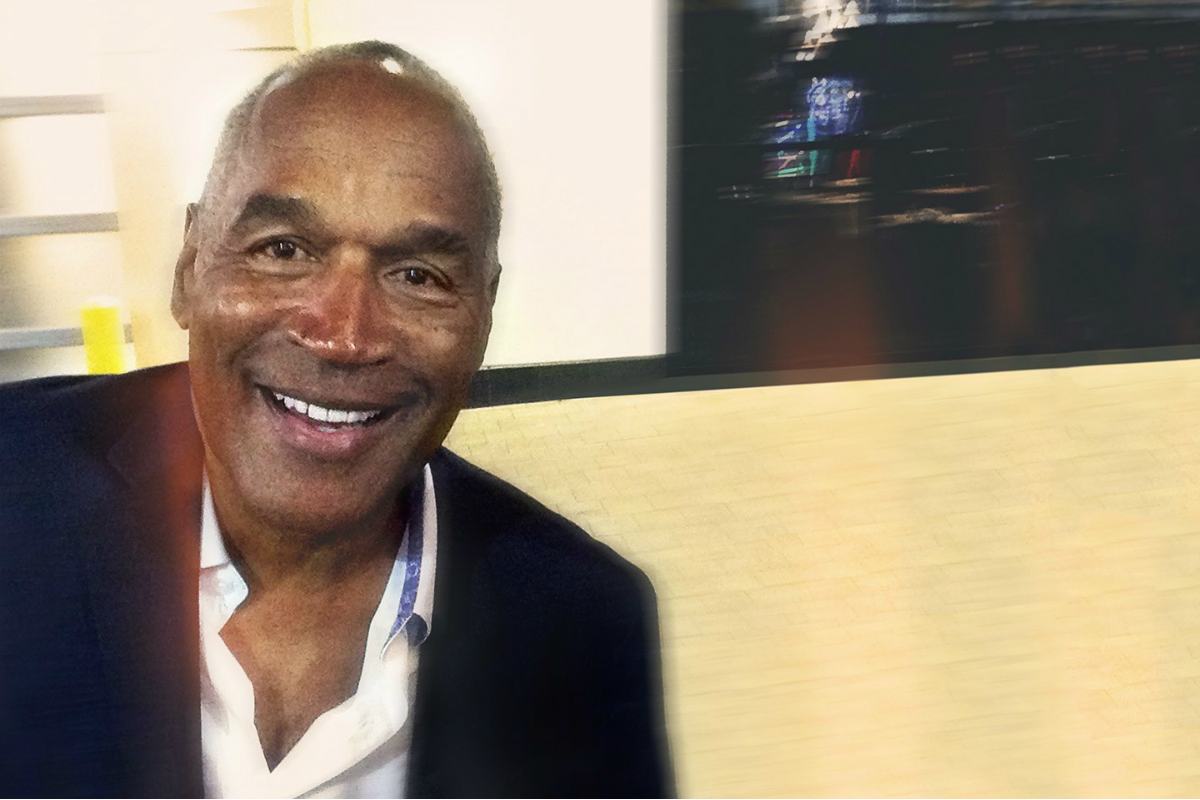 In recent court filings, attorneys for The Cosmopolitan say it had every right to remove Simpson and his party from the resort grounds. Simpson received a trespass notice that prohibits him from returning.
After Simpson was removed, celebrity gossip site TMZ ran a story that alleged the convicted felon was intoxicated – which would be in violation of his parole. "The Juice's" legal team says police paid a visit to Simpson's home following the media report, but determined the "assertions against Simpson were false."
Simpson is seeking $50,000 in damages.
Las Vegas Local
OJ Simpson was paroled in 2017 after serving nine years in prison for armed robbery and assault with a deadly weapon. Those charges stem from an incident that took place in September of 2007 at the Las Vegas Palace Station casino hotel. Simpson was seeking to recoup sports memorabilia from a dealer.
Since his release from prison, Simpson has made Las Vegas his home. He's scheduled to remain on parole until 2022.
Of course, The Cosmopolitan and robbery cases aren't what Simpson's primarily known for. Represented by the legal "Dream Team" headlined by Robert Shapiro, Johnnie Cochran, and Robert Kardashian, Simpson was acquitted of murdering his ex-wife Nicole Brown Simpson and her friend Ron Goldman in October of 1995.
The "Trial of the Century," as it became known, featured the now-famous remark by Cochran regarding the black glove found at the murder scene that didn't fit Simpson's hand, "If it doesn't fit, you must acquit."
Simpson is enjoying his freedom in Sin City, and has been spotted around town. "The town has been good to me," Simpson said last summer. "Everybody I meet seems to be apologizing for what happened to me here."
That is, everybody other than The Cosmopolitan. Simpson says he was never given a reason by the casino for his eviction.
Property Rights
Casinos have the legal right to escort out anyone they wish, and they do so for a variety of reasons tens of thousands of times each year. The resorts aren't required to provide an explanation as to why a person is being removed from the premises.
As for Simpson, The Cosmopolitan said it "exercised its right to issue a trespass notice."
"Any private property in Nevada has the right to tell any person that they are trespassing and not to come back; if you come back, you are subject to a misdemeanor arrest," the property said in a statement.
The Cosmopolitan is owned by The Blackstone Group, the financial firm of billionaire Stephen Schwarzman. The company announced this week it is buying, along with MGM Growth Properties, Mandalay Bay and MGM Grand from MGM Resorts for $4.6 billion. Blackstone last year purchased Bellagio from MGM for $4.25 billion.