Conor McGregor's Career Might Be Over, and That's Unwelcome News for Sportsbooks
Posted on: November 29, 2017, 12:00h.
Last updated on: November 29, 2017, 03:30h.
The future of Conor McGregor's career is uncertain, as UFC President Dana White revealed this week that he has no idea what the next chapter holds for the Irish mixed martial arts (MMA) and boxing superstar.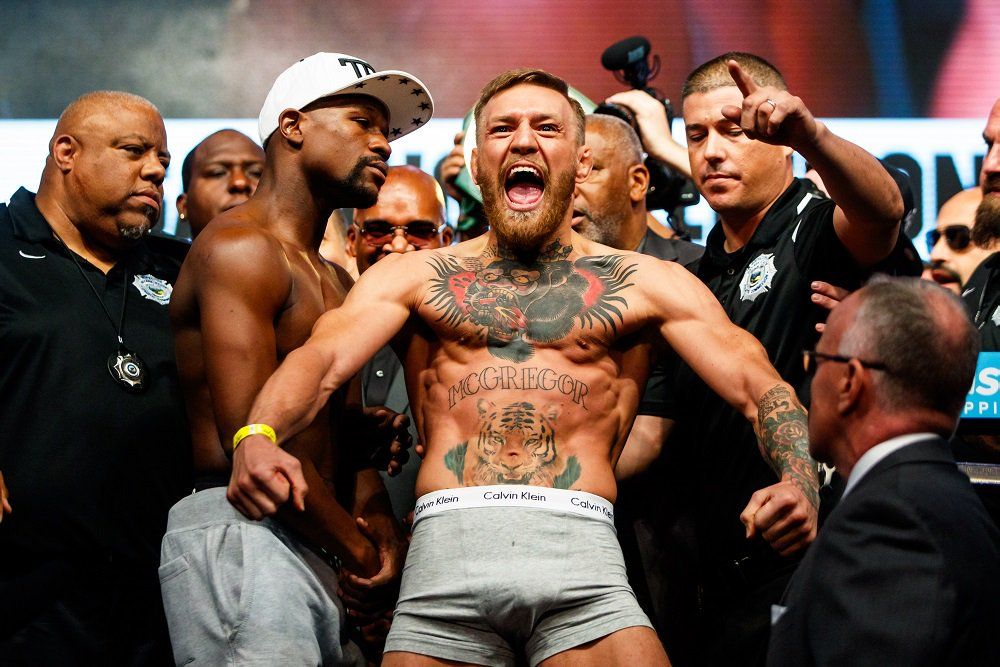 Talking with reporters this week about upcoming UFC fights, White was of course asked about the future of McGregor. The Ultimate Fighting Championship boss revealed he's in the dark as much as anyone when it comes to the next time The Notorious might step into the octagon or boxing ring.
That's a discouraging development to Nevada and Las Vegas sportsbooks, which took in approximately $65 million in bets on McGregor's fight against Floyd Mayweather last August.
The much-hyped boxing spectacle, which was the first time the UFC great competed in a professionally sanctioned boxing bout, and furthermore against perhaps the great boxer of all time, smashed the Silver State's previous record boxing handle that came during Mayweather's 2015 clash against Manny Pacquiao.
Sportsbooks needed Money Mayweather to win, as he was the big favorite. Roughly 90 percent of the ticket slips sold were on McGregor, on long odds around +500. Though more money was on the undisputed now-50-0 champ Mayweather, McGregor's long odds still kept the outcome heavily in Las Vegas' favor.
UFC Backfire?
Conor McGregor, 29, is an outlandish personality who helped sell the fight against Mayweather. Boxing analysts criticized Floyd for taking his career to 50-0 and past Rocky Marciano's perfect 49-0 mark against an MMA fighter who had never boxed.
But McGregor wanted the fight, White obliged for his superstar, and Mayweather accepted the challenge. The event took over the sports world, and the thinking for the UFC was that the fight would help grow its fan base. That was largely dependent on McGregor returning.
"We're still in that 'Conor might never fight again,'" White explained. "The guy's got a $100 million. I've got guys who have made less than that … and quit working. Fighting is the worst. Try to get up and get punched in the face for a living when you've got $100 million in the bank."
White said he was working on a fight for McGregor for late 2017, but it simply didn't come to fruition.
McGregor Follies
By all accounts, it appears McGregor has taken his riches back to his native Ireland and is partaking in all the country has to offer. "Conor is a rich kid, who is a god in Ireland. That's not the healthiest environment," White continued.
McGregor got back in the news earlier this month when he attended his friend Charlie Ward's MMA fight in Dublin. After Ward knocked out his opponent in the opening round, McGregor rushed the cage despite the fight not being declared over. He would go on to push and later slap officials trying to get him out of the cage.
Reports also surfaced this past weekend that McGregor was involved in a pub fight in Dublin. He's alleged to have hit a member of an Irish drug cartel, but White said he doesn't believe those rumors are true.