Conor McGregor Underdog in Potential Khabib Nurmagomedov Rematch
Posted on: January 19, 2020, 03:16h.
Last updated on: January 19, 2020, 04:30h.
Conor McGregor made quick work of Donald Cerrone in UFC 246, but would be an underdog in a potential rematch against current lightweight title holder Khabib Nurmagomedov.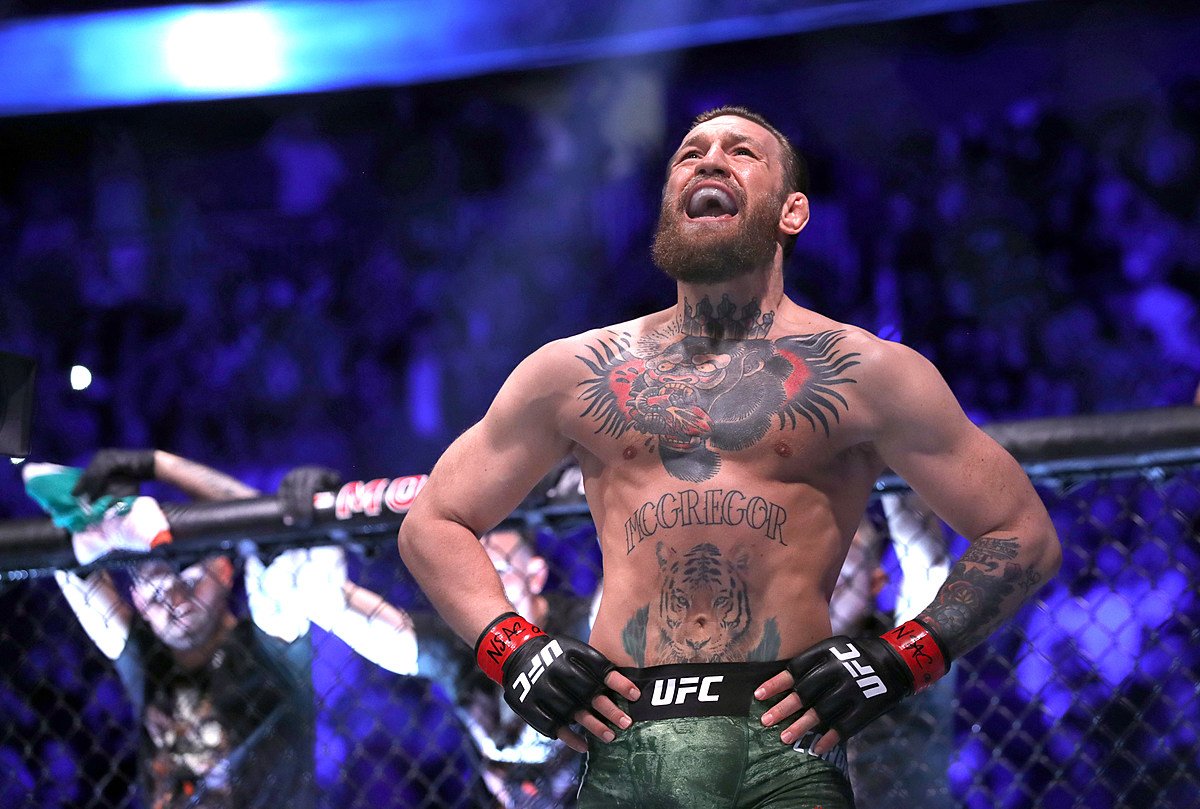 McGregor was a heavy favorite in Saturday night's contest. The Irishman closed at -335, a $100 bet netting $29.85. In just 40 seconds, McGregor TKO'd Cerrone to win in the first round.
The 31-year-old is now 22-4 in his mixed martial arts career. McGregor is seeking redemption for one of those losses, but oddsmakers don't believe it would end in his favor, should the UFC and Nurmagomedov agree to a rematch.
McGregor Underdog
It took little time following McGregor's win against Cerrone for his next desired opponent to be revealed. Though Conor didn't specifically name Khabib, saying only "I don't think the 'who' matters," UFC President Dana White did.
"Khabib is the fight to make. We're looking at Hagler-Hearns. We're looking at like Ali-Foreman, Ali-Frazier," White said of the hypothetical fight.
This is a massive fight with global appeal. It's the fight you make, it's the fight that makes sense. It's for the 155-pound title," the UFC boss added.
So, who would win? Early odds on the potential clash have Khabib heavily favored at -370. That's implied odds of 78.72 percent, a $100 bet netting just $27.03.
Meanwhile, McGregor is at +285, which is an implied chance of 25.97 percent. A $100 bet would win $285.
McGregor did say that if a Khabib rematch is scheduled, it will be quite personal, and camaraderie might be shown the door.
"It's got very personal with that man and his team," McGregor stated. "Look, it is what it is. I make no promises. I am who I am, and it is what is."
Other Opponents
McGregor vs. Nurmagomedov certainly isn't a done deal, and oddsmakers are taking bets on who Conor will actually fight next. And, unfortunately for those who want to see the star-studded fight against Khabib, it's Jorge Masvidal who is the frontrunner.
McGregor Next Opponent Odds
Masvidal -200
Nurmagomedov +300
Gaethje +600
Usman +900
Diaz +1000
Mayweather +1200
Ferguson +1400
The 35-year-old Masvidal competes in the welterweight division (156 to 170 pounds). He's 35-13 in his MMA career, and holds the record for the fastest knockout in UFC history at five seconds.
Masvidal has never fought McGregor, but does also have a win against Cerrone. He's on a three-fight winning streak, his wins coming against Darren Till, Ben Askren, and Nate Diaz.
There's also a chance that McGregor will again exit the Octagon and step into the boxing ring for a rematch with Floyd Mayweather. "I'd like to rematch Floyd," McGregor said before the Cerrone fight. "I think we should rematch Floyd."
In their first fight, which Mayweather won in the 10th round by TKO, McGregor was a substantial underdog at +375. Floyd was favored at -550.
There's also rumblings that McGregor could box Manny Pacquiao. As for that hypothetical, McGregor is a severe underdog at +900. Manny would be the heavy favorite at -800.