Connecticut Lawmakers Wrestle with Plans for Third Casino in Face of Budget Woes
Posted on: May 4, 2017, 01:00h.
Last updated on: May 4, 2017, 01:12h.
Two competing proposals for casino expansion in Connecticut have lawmakers in Hartford wrestling with which option presents the best odds of helping alleviate state budget concerns.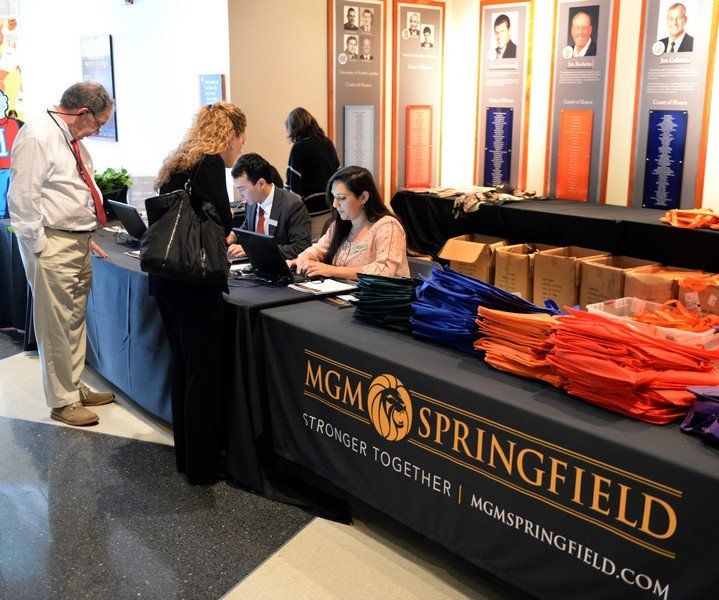 In a meeting earlier this week of the Connecticut General Assembly's Finance, Revenue and Bonding Committee, lawmakers considered arguments from casino interests representing the tribes in Connecticut and outside corporations as well.
Tribal Alliance
At primary issue is a joint proposal from the Mashantucket Pequot and Mohegan tribes, who currently run Foxwoods and Mohegan Sun. They want to work together to open the state's third casino resort, in East Windsor, which they would jointly operate. The two previous competitors see it as essential to protecting their regional casino market share, as MGM Resorts prepares to open the $950 million MGM Springfield just across the state border in Massachusetts.
But there are plenty of legal concerns over authorizing the facility, which seeks to keep gaming and the tax revenue it generates, in the state. For one, the state of Connecticut has to consider the legality of allowing its longtime tribal partners to operate a casino on off-reservation land. In an unusual move, the tribes are petitioning the General Assembly for such authorization, despite tribal compacts that bar the state from legalizing gaming on non-tribal lands.
"Casinos are on the table," House Speaker Joe Aresimowicz (D-Berlin) told the Hartford Courant this week. "I really think it will work its way out through the budget process. I won't take it off the table."
The Mashantucket and Mohegan tribes have committed to continue sharing 25 percent of their slot revenue at their two main casinos, and have agreed to the same revenue share at the third venue.
Lawmakers in the Constitution State are actively seeking revenue to narrow a $2 billion budget gap. Connecticut anticipates collecting $267 million in slot income this year, a number that dropped from $407 million in 2007.
Sen. John Fonfara (D-Hartford), co-chair of the finance panel, said they face a decision that is like choosing between "a bird in the hand versus two in the bush. [And that] doesn't leave a lot of people comfortable."
The tribes contend that without approval of a third location, the state's gaming industry will face dire financial consequences. Operators of the Mohegan Sun and Foxwoods resorts warn that gamblers gravitating across the state's northern border into Massachusetts could result in massive layoffs at both current Connecticut properties.
"There is no other bill that gives certainty to the state," Mashantucket Pequot Tribal Chairman Rodney Butler said, "[about] jobs and revenue that we are preserving."
Corporate Giant Fights Back
MGM is understandably fighting Connecticut in allowing the East Windsor casino to move forward. The Nevada-based company says if the state wishes to expand gaming to non-tribal land, it should do so in an open manner and allow commercial bids.
MGM says it would be interested in building a casino in the southwestern part of Connecticut. Caesars has also reportedly expressed interest.
"I am not fully confident that MGM is interested in building a casino here," State Rep. Chris Davis (R-E. Windsor) said. "I am just pointing out to the public and to members of this committee that under no circumstances is there a requirement for MGM to actually move forward with any proposal."
Lawmakers recognize the competitive strategy in play by all vested parties. Their job now is to figure out whose story to believe about the gamblers passing through their state, and which one is most likely to guarantee much-needed revenue the state has grown to expect.