Circa on Hook for $3.5M in Overlays for Football Contests
Posted on: September 5, 2023, 04:46h.
Last updated on: September 5, 2023, 07:24h.
With Saturday's deadline to enter the Circa Million and Circa Survivor football contests right around the corner, the operator is staring at an overlay $3.5 million.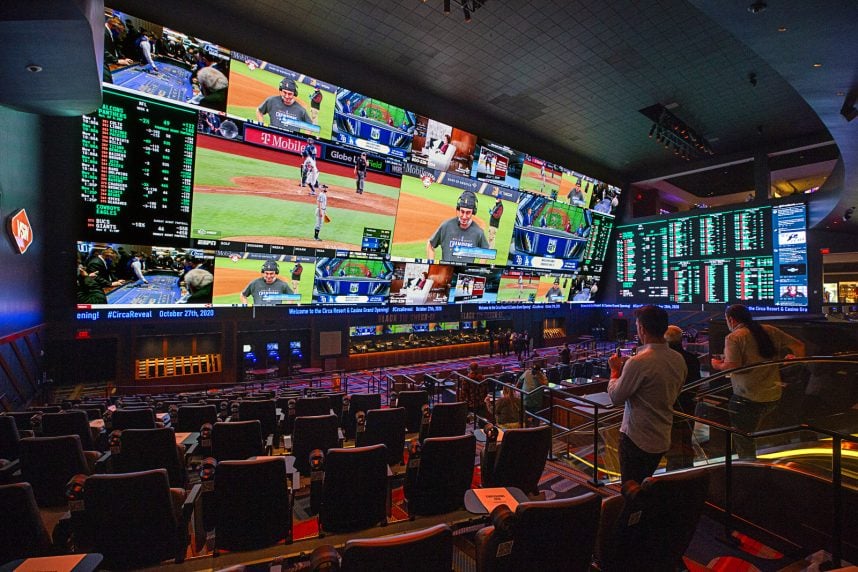 The overlay is the amount Circa Sports must shell out to ensure the prize pools for the popular NFL picks contests reach a combined $14 million — $8 million for Survivor and $6 million for Million. As of late Monday, the downtown Las Vegas casino and sportsbook operator looked at an overlay of $1.3 million for the Survivor contest and $2.2 million for Circa Million.
That means that as of yesterday, there are 6,696 entries in the Survivor pool and 3,784 in Circa Million. Those figures are likely to increase, thus reducing the overlays, as this week moves along.
The 2023 NFL season starts Thursday when the Detroit Lions travel to Kansas City to face the defending Super Bowl champion Chiefs. Sunday brings a nearly full slate of NFL action, thus the Saturday deadline for entering the Circa contests.
Last year, Circa, which doesn't take a rake on the contests, dealt with a $3.2 million overlay as it drew 6,133 contestants to Survivor and 4,691 to Million.
Circa NFL Contest Details
The Survivor prize pool could increase depending on the number of entries. Last year, the contest lured 6,133 participants, meaning the prize pool was $6.13 million. Should Circa Million V entries top $6 million, excess funds are used for quarter- and full-season payouts to winning participants.
Each entry for both contests is $1,000. This year, there's a limit of five Circa Million entries per person, while Survivor participation is capped at 10 entries per player. In Circa Survivor, participants select one NFL team to win each week. While those picks are not against the spread, contestants can only use a team once throughout a season, and should the selected team lose, that entry is kaput.
The combination of an upped prize pool and the belief that it's easier to pick a single winner without the spread will likely work in favor of trimming the current Survivor overlay.
On the other hand, Circa Million is a true test of handicapping acumen, as participants must pick five NFL games each week against the spread.
"$3.65 million will be allocated amongst places two through 100, and $300,000 of prizes per quarter will be awarded every four to five weeks. The last place booby prize winner will receive $100,000, and the second-to-last place booby prize winner will receive $50,000," according to Circa Sports.
Overlay Amount Likely to Decline
If precedent is instructive, it's almost a certainty that the aforementioned $3.5 million overlay amount will dwindle as this week moves along. Last year, Circa avoided a Survivor overlay and had to cover $1.3 million for Circa Million.
Just four days before the contest deadlines arrived in 2022, the operator was facing more than $4 million in overlays, indicating there's potential for plenty of late arrivals this week.
Circa Sports offers mobile sports betting in Colorado, Iowa, Illinois, and soon, Kentucky,  in addition to Nevada.