Christian Lusardi Sentenced to Five Years in Prison for Chip Scandal
Posted on: October 24, 2015, 12:52h.
Last updated on: October 24, 2015, 12:52h.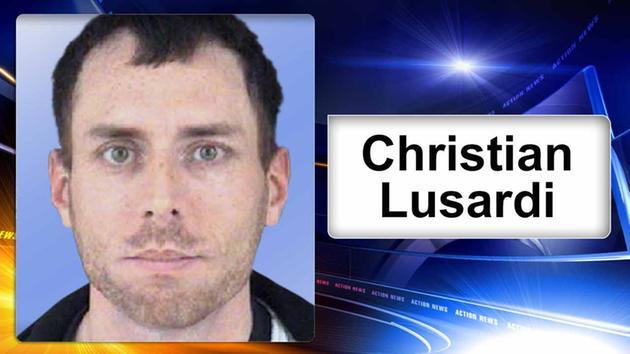 Christian Lusardi's royal flush was a royal mistake.
On Thursday, a judge sentenced Lusardi to five years in prison and ordered him to pay $463,540 in restitution for bringing millions of dollars worth of counterfeit chips to a tournament at the Borgata Hotel Casino in Atlantic City in 2014.
After getting cold feet during the event, Lusardi cashed out for a win of $6,814 before going to his room at Harrah's and flushing the chips down the toilet.
The pipes clogged causing nearly $10,000 in damage and ultimately led to his arrest.
The Borgata was forced to cancel the tournament, and New Jersey's Division of Gaming Enforcement (DGE) ordered the casino to refund all player entries and distribute the $1.5 million in prize money to the 27 remaining players.
Lusardi Pleads Guilty
It's been a tough year for the 43-year-old North Carolina native.
In April, he was convicted of copyright infringement and trafficking in counterfeit labels stemming from a DVD bootlegging business he operated.
Lusardi was ordered to pay over $1.1 million for that guilty sentence.
Now he's headed to prison for the next 60 months.
"While Lusardi's bungled attempt to dispose of his phony chips was suitable for a Hollywood comedy, the truth is he committed very serious crimes in carrying out his high-stakes counterfeiting scheme," New Jersey Acting Attorney General John Jay Hoffman said. "In addition to facing a substantial prison sentence, he must pay nearly half a million dollars in restitution for sabotaging a major professional poker tournament."
Lusardi will also be forced to reimburse Harrah's plumbing damages to the tune of $9,455.
"Lusardi was playing with dirty money long before he flushed those chips down the toilet," New Jersey State Police Superintendent Colonel Rick Fuentes explained. "Today's sentence, which includes substantial restitution, should serve as a warning to anyone considering similar schemes."
Borgata Changes Chips
Fortunately for poker players, the Borgata, and maintenance personnel at Harrah's, Lusardi's scheme is unlikely to repeat. Investigators determined that Lusardi purchased his counterfeit chips from a Chinese manufacturer and then printed Borgata stickers to closely resemble the casino's legitimate gaming pieces.
In all, authorities collected $3,605,000 worth of illicit Borgata chips. $2,695,000 was found in the pipes at Harrah's, $110,000 was found in a Borgata bathroom toilet, and the rest was discovered to be in play at the tournament.
Soon after the scandal, the Borgata implemented more advanced and intricate chips that feature more colors and come with authentication elements that utilize ultraviolet lighting safeguards.
"This was very expensive, but very necessary," Borgata Senior Vice President Joe Lupo said in April of 2014. "In order to have the biggest tournaments in Atlantic City and as the market leader, we need to ensure the integrity of our games."
Casino floor officials have routinely examined players' chips ever since as part of the ongoing new security measures. The random checks involving UV lights is "part of the new normal" according to Lupo.