Chinese Triad Gang Threatens to Take Over Cambodia Casino Town in Chilling Video
Posted on: May 15, 2019, 09:59h.
Last updated on: May 15, 2019, 09:59h.
A video of a Chinese criminal gang threatening to seize control of Cambodian casino town Sihanoukville has become the subject of an investigation by the Southeast Asian country's authorities and the Chinese Embassy, the South China Morning Post reports.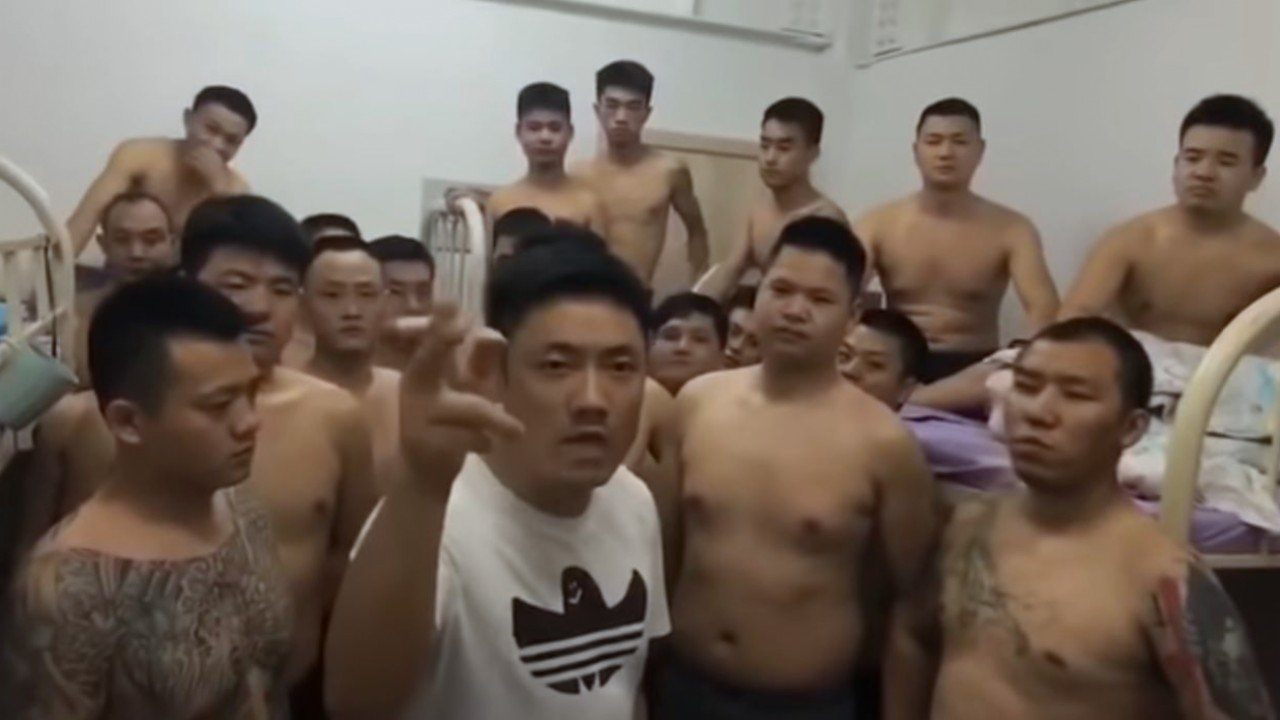 The video depicts around 20 men, some tattooed and all shirtless in the manner of Triad gangs — apart from their apparent leader, who rants at the camera in Mandarin.
"Kampong Som, in the next three years, whether it will be safe or chaotic, is under my control," he says, as translated by SCMP, while his associates cheer. Kampong Som is an alternative name for Sihanoukville, which is also called Preah Sihanouk.
The video began circulating on Facebook on Sunday. In a statement on its website, the Chinese Embassy said it would coordinate with Cambodian law enforcement to trace the men, who are believed to be from the city of Chongqing in central China.
"We believe we will solve this case soon and will issue an update when there are new developments," it said.
Casino Explosion
Sihanoukville is been transformed by unfettered Chinese investment from a sleepy backpacker town into a Chinese gambling hub in just a handful of years. Over 100 casinos and hotel resorts have sprung up across the province, and around 70 in the city, overwhelming locals who are largely excluded from the new gambling industry.
Cambodians are barred from gambling inside their own country, and while they are theoretically permitted to work in casinos, few jobs go to non-Mandarin speakers.
In 2018 there were over 16,000 Chinese nationals with work permits in Cambodia, many involved in the construction of casino projects in Sihanoukville. But according to SCMP, Cambodia's Immigration Department has estimated there are 78,000 Chinese in Sihanoukville alone, many without permits.
Wild West of the East
Lax regulations and money laundering controls make Sihanoukville the Wild West of the casino industry, offering organized crime a new route into the junket business, having been largely regulated out of Macau.
Last week, a report by Cambodia's Interior Ministry identified Chinese nationals as the "most criminally active foreigners" in the country. Of 341 foreigners arrested last year, 241 were Chinese.
There have been reports of a rise in kidnappings. Provincial governor Lt. Gen. Yun Mi has complained that the crime rate in Sihanoukville was soaring because "Chinese mafia [who] disguise themselves to commit various crimes and kidnap Chinese investors … causing insecurity in the province."
Just last week, on May 6, two Chinese nationals were arrested on suspicion of murder after the body of a fellow countryman was thrown from a car in the middle of the street in broad daylight.