Chinese Prison Sets 10 Crown Resorts Employees Free, Previously Convicted of 'Gambling Crimes'
Posted on: July 12, 2017, 11:20h.
Last updated on: July 12, 2017, 11:21h.
Chinese authorities released 10 Crown Resorts employees from prison in Shanghai on Wednesday, following their convictions last month for so-called 'gambling crimes.' Among those freed were two Australian citizens, Pan Dan and Jerry Xuan.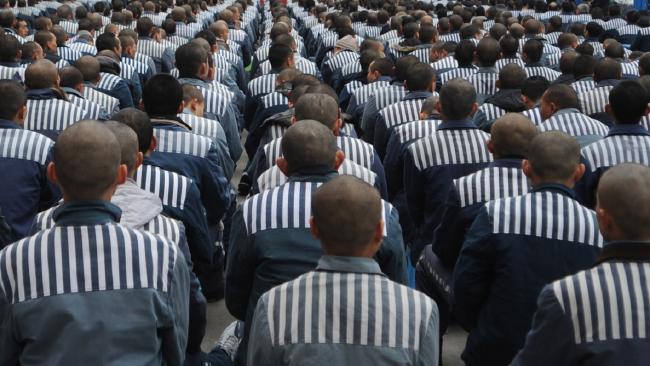 Seventeen Crown staff members and two former employees were charged on June 12 with marketing Crown's services to high-rollers on the Chinese mainland, having spent eight months in detention. All pled guilty.
Of the sixteen who received prison sentences two weeks later, 11 were handed nine months and the remaining five were given 10 months. According to reports, one more employee is due to be released on Thursday, with the remaining five said to be set free next month. Sentences included time already served.
Among those waiting out the slightly longer stretch is Australian Jason O'Connor, Crown's executive head of VIP gaming.
No Comment
Staff members were also fined a total of $1.67 million, which Crown has said it will pay. Despite the hefty fine, the sentences were considered lenient, as each employee faced a possible three years in prison.
According to a Reuters reporter at the scene, Xuan and four others emerged from a Shanghai detention facility, accompanied by security officials and family members, and left immediately in waiting cars, declining to speak to the media.
One family member, who wished to remain nameless, told Reuters simply that "everything went OK." The remaining six were released from a second prison in the city, according to a lawyer for the families who also declined to give his name.
Credit Marketing Misfire
A written judgment by the Shanghai Baoshan district court, released last Friday, offered new details about the case where there had previously been next to nothing offered to Western media outlets.
It revealed that the casino company had pursued an ambitious marketing strategy in China, with aggressive sales targets, which was overseen by O'Connor. In the 2015-16 fiscal year, the team had handed out some $38.5 billion in "rolling chips," or non-refundable lines of credit that could only be used at the high-stakes tables in Crown's properties.
Since VIP players typically gamble away roughly 2.5 percent of rolling chips issued, it can be extrapolated that the Chinese marketing operation was worth in the region of $875 million in eventual revenue to the Australian gaming company during that timeframe.
That revenue stream no longer exists. In the wake of the arrests, the company sold off its fleet of VIP yachts and private planes and cut its investment exposure to the region, preferring instead to focus on less risky domestic projects.