Chinese Charge Three Australian Crown Resorts Employees with "Gambling Crimes"
Posted on: November 21, 2016, 11:35h.
Last updated on: November 21, 2016, 12:09h.
Three Australian Crown Resorts staff members are looking at the possibility of spending the holidays behind bars in China.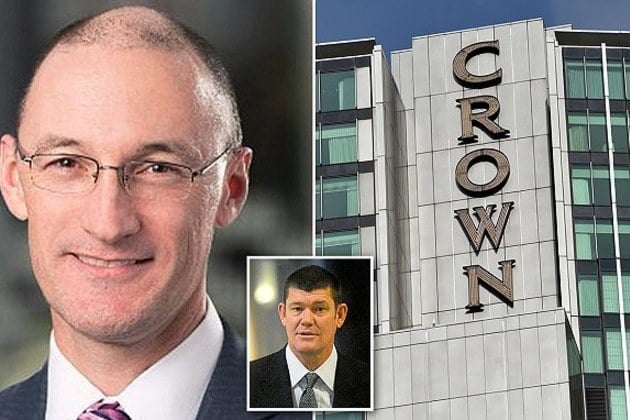 In mid-October, the Aussie citizens were detained, along with 15 others in China, on suspicions of committing "gambling crimes." The Australian Financial Review (AFR), a leading business and financial newspaper in the country, is now reporting that formal charges have been brought on the casino staffers.
Under the "golden period" treaty with Australia, China had 37 days to announce what charges the detainees were being held on. The 18 were apprehended on October 14, producing a deadline of today, November 21.
Just hours before the cutoff, China formally charged the three detainees. A fourth Australian, who isn't directly employed by Crown but is connected to the three others, was also charged.
The indictments end the "golden period" where Australian officials could have negotiated the captives' release without legal proceedings. "They (China) are not obliged to give any more information at this stage," a source with knowledge of China's court system told the AFR.
Christmas Canceled
According to the AFR, the three James Packer employees are expected to spend at least the next six months in custody, as authorities prepare their cases for prosecution. Earlier this month, China released Crown employee Jenny Chiang, a 33-year-old executive assistant.
It's unclear if proper charges have been levied on the 14 others still being detained. Among the three now formally charged is VIP Executive General Manager Jason O'Connor.
In China, it's illegal to promote gambling or organize large gambling trips to international casino destinations. Some in Macau say that's precisely what Crown was doing.
"They come over with their business cards and say, 'I'm Crown, I'll use a private jet to send you over.' It's too obvious," a VIP junket operator told the Sydney Morning Herald.
The Crown arrests are thought to be part of "Operation Chain Break," China's law enforcement crusade to infiltrate suspected money laundering activities being performed in Macau and offshore gambling venues.
Warnings Go Unheeded
China hasn't exactly made it a secret that President Xi Jinping was looking to restrict the heavy spending in Macau by his citizens. The People's Republic suppression of VIP touring companies has pushed Macau gaming revenue from $45 billion in 2013 to $28 billion in 2015, and revenues are sliding further this year.
While many casino operators hedged their bets on Macau, Crown Resorts reportedly didn't change their operating structure. Crown, which jointly owns Melco Crown Entertainment's City of Dreams and Altira Macau resorts, has allegedly been targeting Chinese citizens to not only its Macau venues, but also towards its Australian casinos.
A recent investors report found that Crown Resorts and its executives have a "lack of operational experience in gaming and in Asia."
Those same executives are paying a hefty price for their shortcomings through their stock holdings. In a span of just three months, shares of Crown Resorts on the Australian Securities Exchange have gone from AUD$13.80 ($10.15) in August to $8.20 as of the close of November 21.