China's Weakened Yuan Likely to Hit Asian Casino Industry Hard, Analysts Predict
Posted on: August 17, 2015, 12:57h.
Last updated on: August 17, 2015, 01:35h.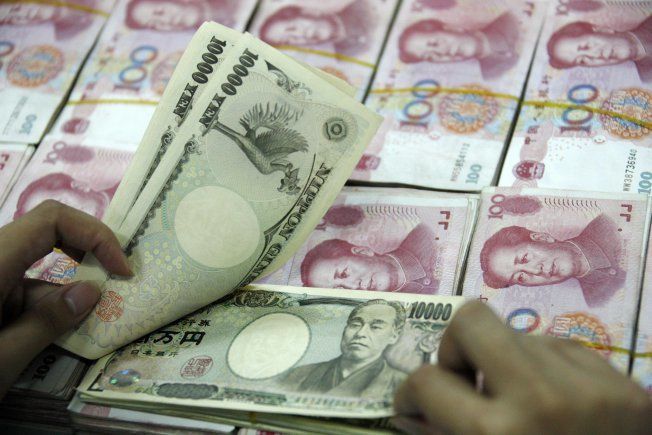 China's shock decision to devalue the yuan is likely to hurt East Asia's burgeoning casino industry. That's the word from experts in gaming, referring to properties in places other than Macau, which is suffering its own issues when it comes to gambling revenues these days.
Casinos from Singapore to Korea and the Philippines have benefited from the boom in Chinese overseas tourism in recent years, and the recent financial clampdown on Macau by Beijing has actually further buoyed those industries, while dampening Macau's profits, of course.
But the growth in Chinese tourism has been largely driven by the strength of the yuan and lower taxes overseas. Deustche Bank warned this week that the People's Bank of China's move last week to allow its currency to drop by around three units against the dollar would likely stem the flow of tourism from mainland China.
"Although travel agencies may bear the higher costs in the short term, we think persistent renminbi [yuan] devaluation would lead to more expensive outbound packages, which would in turn slow down the explosive growth in outbound travel," said Deustche Bank in an issued statement.
China Crisis
China permitted the devaluation because the yuan had become overvalued. This was hurting the country's exporters, as it meant that their products were more expensive to those outside of China. Last month it was reported that Chinese exports had fallen 8.3 percent year over year.
The China Outbound Tourism Research Institute estimated that around 61.9 million Chinese tourists headed overseas during the first half of the year, up 12.1 percent from last year. Meanwhile, equity brokers CSLA had predicted that Chinese visitors might number 200 million by 2020, numbers that may now have to be revised.
The move is likely to spell further woes for Macau, too, which relies on visitors from the Chinese mainland for 90 percent of its business.
Macau Misery
According to Japanese investment bank Daiwa, because casinos settle in Hong Kong dollars, the new exchange rates will increase the expense for high rollers visiting the hub, making repayments to junket operators higher.
Those operators act as middle men, organizing VIP trips and extending credit to high rollers, who are restricted in the amount of money they can bring to Macau from the mainland.
The junkets and their VIPs once accounted for 60 percent of Macau's revenues, but a crackdown on the operations by the Chinese government is largely to blame for 14 consecutive months of sliding revenue for the gambling hub.
"Not only does the yuan weakness shrink Hong Kong dollar-denominated gaming budgets [of tourists], it threatens to eat into the appetite for gaming," said Daiwa. "It is not inconceivable that yuan weakness alone will have a 20 percent downward impact on VIP gross gaming revenue."
What Does it Mean for the Global Economy?
China's surprise decision to devalue its own currency sent shockwaves around the world's financial markets, but what does it mean for us?
• It could well mean that the Chinese economy is not as strong as it has been letting on, which could spell trouble for companies and governments in the West exporting to China.
• Many countries have enjoyed an economic boom from Chinese exports, and that could hit industries hard, resulting in layoffs and increased unemployment.
• Further devaluation will create increasing tension between China and its trading partners, as well as possible "currency wars," which could further destabilize financial markets. Some analysts have accused China of "rigging" the currency market in its favor in order to gain an unfair advantage.