Eastern Cherokee Band Whips Up Opposition to North Carolina Casino Proposed by South Carolina Catawba Tribe
Posted on: April 25, 2019, 02:13h.
Last updated on: April 25, 2019, 02:13h.
County officials across Western North Carolina are calling for two North Carolina Congressmen to withdraw their support for a federal bill that would pave the way for a South Carolina-based tribe to build a casino in the Old North State, according to Smoky Mountain News.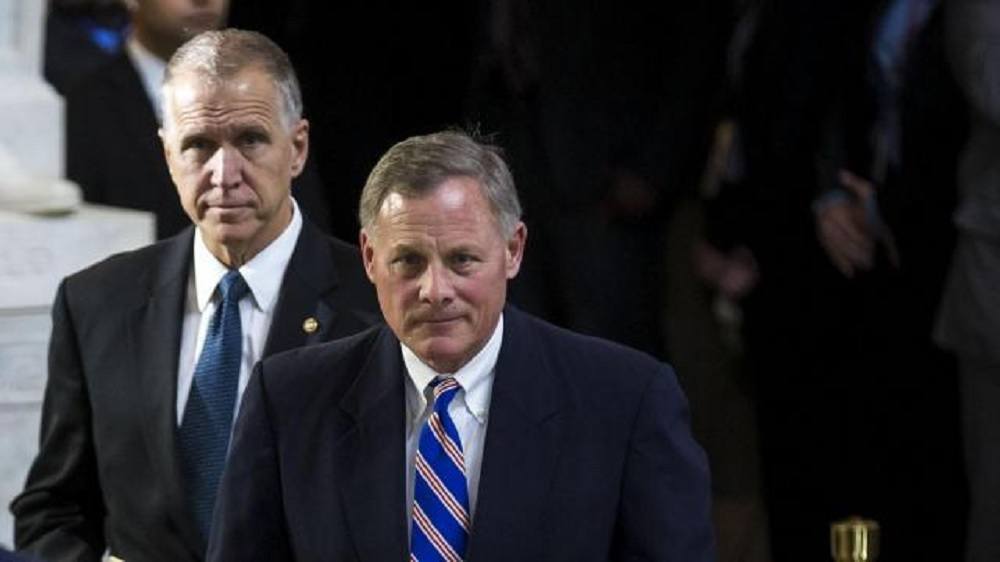 US Sens. Richard Burr (R) and Thom Tillis (R) lent their names to the bill, which was introduced on Capitol Hill by influential South Carolina senator Lindsey Graham (R) last month.
The bill calls for the US Department of the Interior to take land into trust in North Carolina's Cleveland County for the Catawba Indian Tribe which wants to build a $560 million casino in the small city of King's Mountain — some 30 miles from Charlotte — possibly in partnership with Hard Rock International.
Graham's legislation would declare the tribe exempt from a clause in the Indian Gaming Regulation Act (IGRA) which says that tribes may not build casinos on land taken into trust after IGRA'S enactment in 1988, unless the land is contiguous to its existing reservation, or if the tribe had no reservation on that date.
Catawba Recognition
The Catawba were federally recognized in 1941 and today are the only recognized tribe in South Carolina. But their status was stripped in 1949 under the federal government's Indian termination policy, only to be restored in 1993.
The restoration act also set aside $50 million to help the tribe acquire land in areas considered their ancestral homelands, which includes all of South Carolina plus a handful of counties in North Carolina.
The Catawba Nation has been treated unfairly by the federal government, and our legislation rights that wrong," Graham said in a press release last month.
But North Carolina's only federally recognized tribe, the Eastern Band of Cherokee, which operates the state's only two casinos in partnership with Caesars Entertainment, have claimed the land in Cleveland County was historically Cherokee and are calling Graham's bill a "modern-day land grab."
Cherokee Warpath
Cherokee Principal Chief Richard Sneed says a new casino would not only impact the bottom line of the two Harrah's Cherokee casinos but also the economy of Western North Carolina as a whole.
Last month, he addressed an assembly of regional leaders at the Southwestern Commission Governing Board meeting and has so far convinced officials Haywood County, Swain County, Jackson County, Waynesville, Bryson City, and Murphy to pass resolutions signaling their opposition to the bill.
"What we're trying to shine some light on is yes, this will definitely have a negative economic impact, but it's not just the Eastern Band it's going to impact," Sneed told Smoky Mountain News this month. "We employ 4,000 North Carolinians; $179 million goes into the surrounding counties.
"There's 30 years of Indian gaming law that we all have to abide by, and this bill would seek to create a special exception for one tribe," he added. "It would really open the floodgates for any tribe anywhere in the country to say, 'We don't have to follow the process anymore. We have to find a senator who will introduce a bill.'"