CG Technology Faces Nevada License Revocation Over $700,000 Customer Underpayment 
Posted on: May 18, 2016, 04:44h.
Last updated on: October 13, 2016, 01:32h.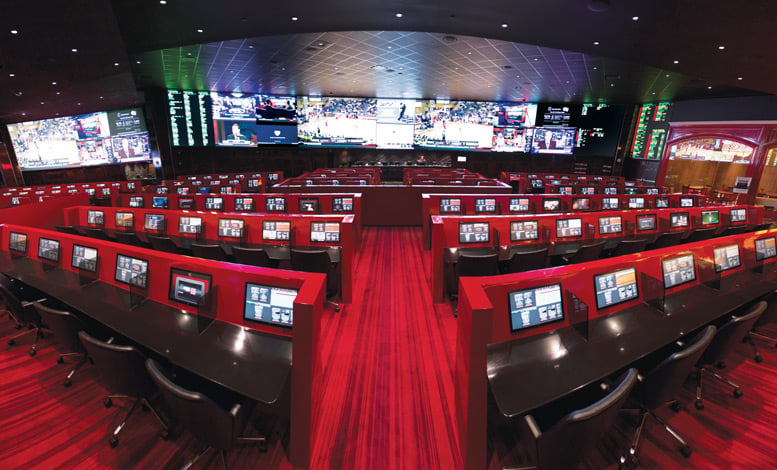 CG Technology (CGT), which operates sportsbooks at major Las Vegas properties such as the Venetian, the Palms, the Hard Rock Hotel and Tropicana, could lose its Nevada Gambling license over a complaint that it knowingly shorted its customer for over $700,000.
According to a complaint filed this week by Nevada Gaming Control Board, CGT, formerly Cantor Gaming, was aware that a glitch in its computerized bookmaking system had been underpaying thousands of customers on "round robin" parlay bets but had failed to do anything about it.
20,000 Short-changes
The regulator said in its filing that during a three-and-a-half-year period up until mid-2015, thousands of customers had been underpaid on over 20,000 separate occasions, while a far smaller number had been overpaid.
CGT had only compensated those customers who had directly brought the matter to the company's attention, while making no effort to fix the system or contact others who had been short-changed.
"Consequently, [CGT] effectively ignored a group of several thousand patrons who had won their parlay wagers but who had underpaid their winnings and left responsibility to those patrons to bring an underpayment to the attention of [CGT]," read the complaint.
The control board began its investigation in March 2015 when it was contacted by a bettor who complained his winnings had been miscalculated five times on round robin bets he had placed at the CGT-operated Silverton Casino Lodge Sportsbook.
The regulator discovered that miscalculations initially began occurring on CGT's mobile sports-betting platform, but in in April 2014 the company started using the same system for its land-based sportsbooks.
Previous Trouble with Regulators
It's not the first time CGT has found itself in hot water with Nevada regulators. In January 2014 the company agreed to pay a record $5.5 million fine to settle an 18-count filing by the Gaming Control Board over the actions of its director of risk management and vice president, Michael Colbert.
Colbert was arrested in 2012 and later pleaded guilty to a single federal charge of conspiracy for his alleged role in operating an illegal sports betting ring with links to Curacao-based Pinnacle Sports. He was immediately fired by Cantor, while the charges against him were subsequently dropped by the Queen's District Attorney.
The Nevada Gaming Commission is expected to consider the filing against CGT at a forthcoming hearing in June. As well as the possible revocation of its license, the company faces six charges in total, each of which carries a potential fine of $100,000.