Casino and Restaurant Mogul Tilman Fertitta to Buy Houston Rockets?
Posted on: July 18, 2017, 02:00h.
Last updated on: July 18, 2017, 10:37h.
The Houston Rockets is for sale and restaurant and casino mogul Tilman Fertitta might be buying, if the price is right.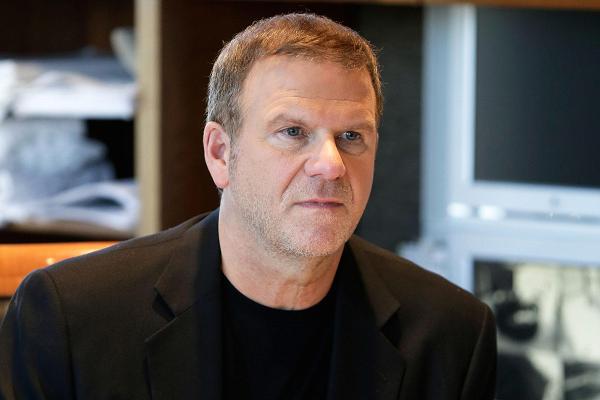 Leslie Alexander's decision to sell is said to have blindsided not just the rest of the NFL but everyone at the Rockets too.
Alexander, a former New York lawyer and financier, bought the franchise in 1993 for $85 million. Today, with revenues of $244 million last year, Forbes values the team at $1.65 billion.
"It's been my great joy and honor to own the Houston Rockets for the past 24 years," Alexander said in an official statement. "I've had the incredible opportunity to witness true greatness through the players and coaches who have won championships for the city, been named to All-Star and All-NBA teams, enshrined in the Basketball Hall of Fame, and done so much for our franchise and our fans."
"Houston is My Home"
Texas-born Fertitta was close to acquiring the Rockets in '93 but was outbid by Alexander by $4 million.
"I've always had an interest in the Rockets," Fertitta told KRIV-TV in Houston. "It's one of Houston's four major teams. It would be exciting. This is my home. I've looked at other teams, but it's hard to be involved with another team when Houston is your home.
"If it's an unreasonable number, I'll pull a group together, and if it's a crazy number, I won't participate," he added.
Fertitta owns numerous brands of chain restaurants, including the Bubba Gump Shrimp Company, McCormick & Schmick's, and Morton's: The Steakhouse through his hospitality and entertainment company Landry's, headquartered in Houston.
He also owns the Golden Nugget chain of casinos which has properties in Las Vegas, Atlantic City, Biloxi and elsewhere.
He is a third cousin of brothers Frank and Lorenzo Fertitta, owners of Station Casinos, who built the Ultimate Fighting Championship from an ailing fringe attraction into a global sports brand.
Former Houston Texans Shareholder
Fertitta was an original shareholder in the Houston Texans NFL franchise in 2008 but was forced to sell his interest because the NFL specifically bans its team owners from serving as officers of publicly traded enterprises that derive revenue from "gambling related operations." The NBA has no such qualms.
"Les has been a great owner for 24 years. He's won the only two major championships in the history of Houston and has kept the team competitive for 24 years," Fertitta told Newsweek. "It will be big shoes to follow for whoever buys the team. I definitely have an interest."