Casino Crime Roundup: Shooting at Rivers Casino Des Plaines
Posted on: November 6, 2023, 11:44h.
Last updated on: November 8, 2023, 12:19h.
CORRECTION: The man who showed up with stab wounds at Rivers Casino Schenectady wasn't slashed on the property, a casino spokesman revealed.
An unnamed patient is recovering from a weekend shooting in the parking garage at Illinois' Rivers Casino Des Plaines.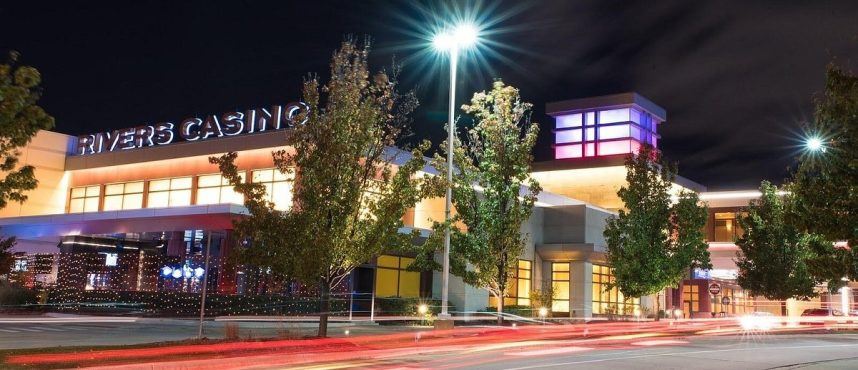 The victim was accidentally shot in the leg early on Saturday morning while inside a car.
At 12:52 a.m., a Des Plaines police officer was told the victim needed an ambulance, according to CBS News. EMTs responded and transported the wounded man to a local hospital, where he was treated by physicians. The injuries didn't appear to be life-threatening.
Based on initial reports, a gun accidentally discharged inside the car. The victim was a passenger in the vehicle, according to a statement from Rivers Casino. No one else was injured.
Ari T. Miller, 41, of Chicago, was charged with reckless conduct and possession of a concealed firearm under the influence of alcohol,  according to the Daily Herald, an Illinois news outlet.
Stabbing Victim Appears
A man was slashed and showed up at Rivers Casino & Resort Schenectady on Friday night. He was rushed to New York's Albany Medical Center. His condition wasn't immediately known, according to the Daily Gazette news outlet.
He apparently was well enough to walk into the casino at about 6:30 p.m., when he told an employee he had been stabbed. It's unclear where the stabbing took place.
Schenectady Police Department Sgt. Nick Mannix didn't provide details of the stabbing. So far, it appears no one was arrested in connection with the incident.
Gambling Plea in Florida
An Ohio man pleaded not guilty last month to 123 counts linked to illegal gambling in Florida.
Timothy Surgen, 57, of Kent, allegedly operated three illegal gambling joints in Palm Beach County, according to the Akron Beacon Journal news outlet.
He was charged with money laundering an amount of over $100K, 120 counts of unlawful possession of a slot machine, and two counts of keeping a gambling house.
The illicit gaming took place on video slot machines at Treasure Island Arcade, Black Beards Super Game Room, and Games 'N More in Florida, the report added.
Between the three businesses, Surgen is believed to have controlled about 100 or more gaming machines. He owns the Kent, Ohio-based Surgen Enterprises LLC.
Arizona Gambler Leaves Kids Alone
An Arizona man appeared in court last month on a child abuse charge after he allegedly left twins alone at home while he went gambling.
Craig Thomas Opdycke, 37, left the two-year-old children at a Peoria, Ariz. residence on Sept. 13. He spent about five hours at a casino, police said.
A resident notified local police after seeing the twins outside with a dog.
The neighbor saw the kids running near the street before taking them back to the house. The twins had dirty faces, feet, and clothes. Their diapers were soiled, according to police. 
Opdycke eventually arrived back at his house. He first told police officers he was at a restaurant for about a half an hour. Later, he admitted he was at a casino.
The twins' mother took the children under her care.
Opdycke also admitted to police he has a gambling addiction. Opdycke was released on his own recognizance and his case is pending in state court.