Casino Crime Round Up: Canada Casino Manager's Death Leads to Arrest
Posted on: April 10, 2023, 06:30h.
Last updated on: April 11, 2023, 03:03h.
Canada's Royal Canadian Mounted Police (RCMP) has launched an investigation into the assault that led to the death of Rodney Frenette at Casino New Brunswick.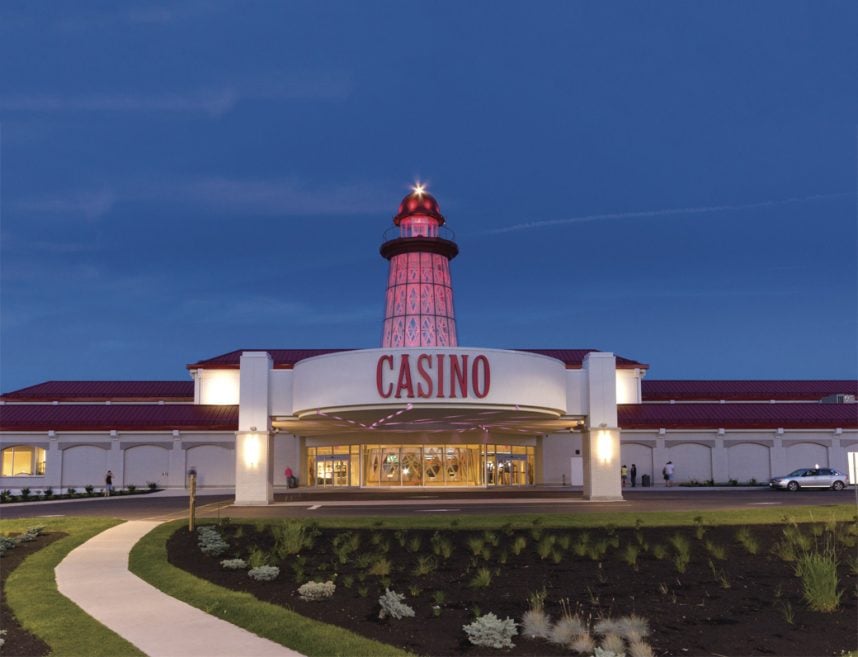 The incident happened while Frenette was working as a manager last month at the Moncton gaming property.
The 56-year-old Moncton resident was assaulted on March 4. He was taken to a hospital for treatment of serious injuries, Canadian news site CTV reported. He passed away at the hospital on March 28.
An unidentified 50-year-old man from Riverview was arrested in connection with the incident, RCMP Cpl. Hans Ouellette told the CBC. Details on the arrest weren't immediately available.
Frenette was a food and beverage manager at the Great Canadian Gaming Corp. The company operates the casino.
Kate Macdonald, the casino's general manager, told the CBC in an email, "Rodney was a dear colleague and friend to many in the Moncton community, and we are devastated by his passing."
He's survived by his wife and daughter. A service for Frenette took place at the casino.
Several Charges for Casino Theft
A man is facing charges after he allegedly was prevented from stealing $2,600 in cash and cashing in $7K worth of poker chips at Virginia's Rivers Casino Portsmouth in February.
The suspect, Troyon Johnson, had stolen the chips from a gaming table and was cashing them in when he allegedly scooped up $2,600 in cash from a cashier and ran toward an exit.
Officers were able to tackle him in the casino, but he got away. A short time later, he was apprehended outside of the casino while he was hiding in bushes.
He was charged with grand larceny, obtaining money under false pretenses, and resisting arrest, according to Virginia TV station WAVY. He's scheduled to appear in court on April 21.
Suspect Threw Drink at Man in Casino
A 22-year-old Collegeville, Pa. man was arrested last month at the state's Valley Forge Casino Resort after he allegedly struck a hand sanitizer stand.
The unnamed suspect also "threw a drink" at a 39-year-old West Chester, Pa. visitor at the casino on March 20, Pennsylvania State Police said last week.
The two men had gotten into a disagreement leading to the unruly actions, according to Pennsylvania's Sanatoga Post.
The suspect was arrested by the state police for harassment by physical contact and disorderly conduct charges, authorities said.
Suspect Steals Wallet from Intoxicated Casino Visitor
Jose Rolando Domingo Morales, 61, was arrested on April 2 after he allegedly stole a wallet from the pocket of a man who had fallen down outside of Florida's Seminole Immokalee Casino.
Morales took cash from the wallet and then tossed the wallet into bushes, authorities said.
Morales was charged with robbery. He was booked at the Immokalee Jail, Florida radio station WFLA reported.
The victim apparently had been drinking alcohol before he collapsed. The incident was caught by casino surveillance cameras.
Police Cars Vandalized at Philadelphia Casino
A crowd of people allegedly damaged police vehicles outside of Rivers Casino Philadelphia on April 2.
The suspects had blocked the entrance to the casino parking lot. They then jumped on top of a responding police car and banged on its windows, authorities said.
When a second patrol car arrived, the crowd attacked that vehicle and also slashed its tires, police added.
Additional officers responded and the crowd fled. No word if any suspects were arrested. Some were on dirt bikes.
A third police car later was discovered vandalized, according to Philadelphia TV station WCAU. No one was injured.
Reward Offered for Atlantis Casino Theft
A $500 reward is now being offered for the arrest and prosecution of the person who stole cash from a slot key employee at the Atlantis Casino Resort Spa in Reno, Nev. on April 1.
Secret Witness is offering the reward, Nevada TV station KOLO reported. As of this week, the suspect remains at large.