Casino Crime Roundup: Rapid City Casino Robbed at Knifepoint
Posted on: October 6, 2023, 10:01h.
Last updated on: October 7, 2023, 01:53h.
Rapid City, S.D. police officers are continuing to search for the knife-wielding bandit who robbed a local gaming property on Wednesday.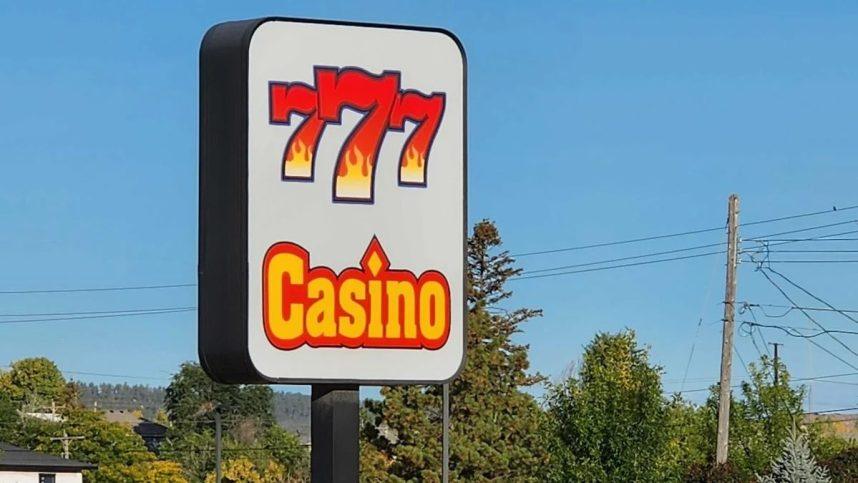 The holdup occurred at 777 Casino on West Main Street at about 8 a.m., according to Rapid City TV station KNBN. The sole robber ordered a casino employee to turn over money. The suspect fled after the worker handed over an unspecified amount of cash.
Late this week, police have yet to identify a suspect, but the robber is believed to be Hispanic or Native American and about 5'4″ tall. He wore a red, white, and blue mask, a grey sweatshirt, and dark pants.
No one was injured during the robbery.
The same casino has been previously robbed, including a holdup last Christmas Eve.
Shooting Near Oklahoma Casino
A fight between brothers on Tuesday morning led to shots fired outside the Gold Mountain Casino in Ardmore, Okla.
Ten officers from the Chickasaw Nation Lighthorse Police Department responded to the Oklahoma crime scene, according to Texas TV station KXII. Police apprehended an unnamed suspect. They also seized a firearm. No one was injured during the struggle and confrontation.
A nearby educational institution, Southern Tech, was locked down while the incident unfolded. The casino remained open during the incident.
Illegal Gambling Leads to Five Arrests
Five suspects were arraigned in court recently after numerous gaming machines were seized during raids of storefront operations last year in Michigan.
The Michigan Gaming Control Board (MGCB) revealed the arrests after investigating activities at The State Road Spot in Davison, Mich., and The Bristol Spot in Burton, Mich. Both are located in Genesee County.
Authorities seized 100 illegal gambling devices during the raids. Also seized was more than $29K in cash and 62 gift cards.
The Davison gambling den had 65 gaming devices, including 54 computer towers and 11 gambling machines. The Burton gambling den had 23 computer towers along with 12 gambling machines and other devices.
The raids both took place on April 27, 2022
Two suspects, Joseph Toporek and Mary Larkin, face eight charges. They include:
Three counts of running a gambling operation without a license
Three counts of using computers to commit a crime
Maintaining a gambling house for gain
Keeping a gambling house
The other suspects, Shaun Bellah Sr., Shaun Bellah II, and Ghazwan Brikho, are each facing 10 charges, including:
Five counts of conducting a criminal enterprise
Conspiracy to conduct a criminal enterprise
Running a gambling operation without a license
Using computers to commit a crime
Maintaining a gambling house for gain
Keeping a gambling house
Each suspect was arraigned during August and September in Genesee County District Court. The suspects were released from custody on personal recognizance bonds.
Investigation Launched
The investigation was launched after the MGCB received a tip about illegal activity going on in Burton. Officials learned about gambling in the second location as part of the investigation.
Accountability is crucial when it comes to upholding justice and ensuring a fair and honest gaming environment in the state of Michigan," MGCB Executive Director Henry Williams said in a recent statement.
"While the Michigan Gaming Control Board will continue to hold those who choose to circumvent the law accountable for their actions, we also acknowledge the importance of fairness, equality, and the presumption of innocence until proven otherwise."