Casino Bus Operators Gambling on Safety, NTSB Investigating 
Posted on: October 29, 2016, 03:00h.
Last updated on: October 29, 2016, 01:09h.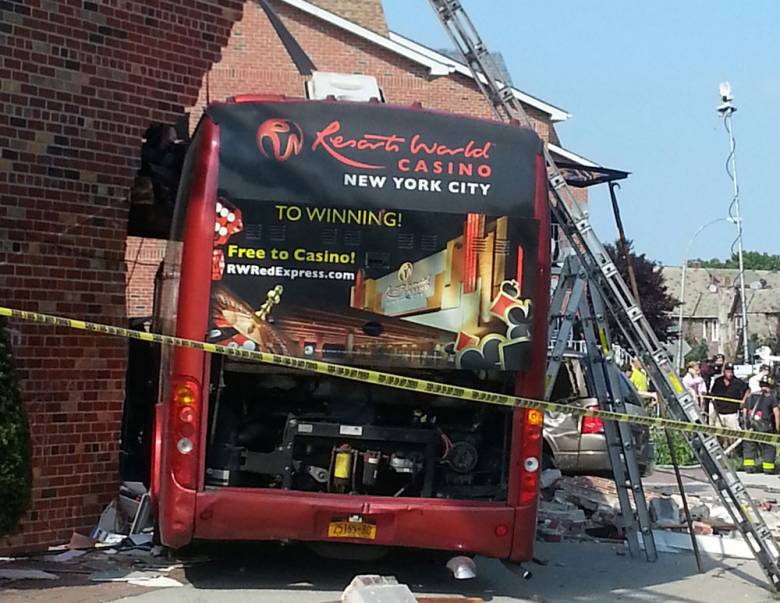 Casino bus companies are being investigated by the National Transportation Safety Board (NTSB), the federal agency responsible for investigating civil accidents.
The NTSB confirmed this week to the Associated Press that the rise in casino bus accidents has become a serious concern for the US agency based in Washington, DC.
Bus operators transport patrons from major cities like Los Angeles and New York to regional gambling venues for short stints on the casino floor.
The demographics that hop onboard are typically older and lower-income people.
For less than $30, riders receive round-trip travel, plus free slot money that often equals the cost of the bus seat.
Smaller regional casinos strike deals with bus operators, which are often one or two-person companies, to bring gamblers to their floors.
The NTSB says the industry is thriving, but as gaming revenues rise, so are accidents. The agency is currently studying casino bus operators and crashes to identify common patterns and accident similarities.
Palm Springs Tragedy
The NTSB investigation is in direct response to the deadly California crash last weekend that killed 13 people including the driver and injured 31 others.
According to the California Highway Patrol (CHP), 59-year-old Teodulo Vides failed to brake heading into a slowed construction zone on Interstate 10. His bus, the only one in his company's fleet, plowed into the back of a semi-truck at 65 mph.
Vides' route began with an 11 pm pickup in Los Angeles' Koreatown. Forty-four passengers each paid $20 for the 270-mile round-trip commute to Red Earth Casino in Salton City, California. It ended shortly after 5 am when the bus crashed.
The specific arrangement between the casino and Vides is unclear. But since the bus passed numerous casinos along its route, many of which are far fancier than Red Earth, it's safe to say free slot money was given to customers and Vides likely received a per-player kickback.
More Stringent Oversight
It remains unclear whether Vides was under the influence of drugs or alcohol, if he fell asleep, or had a medical emergency such as a heart attack. The NTSB is also trying to determine if the bus experienced a mechanical malfunction.
By all narratives being assembled by local media outlets, Vides was a beloved figure in the community and considered his customers family. But his driving record wasn't entirely clean.
Vides had been sued three times during his 25-year career operating the company, though no verdicts against him were reached. In 2011, Vides was cited for going over 80 mph in a 70 mph zone just miles from where the crash occurred on October 30.
The bus also failed to pass inspections in years past, but CHP said records do not show why the vehicle flunked. The bus' most recent inspection was in April, and documents show there were no known mechanical issues at that time.