Carl Icahn Increases Caesars Entertainment Stake, Billionaire Now Owns 15.6 Percent of Casino Empire
Posted on: March 8, 2019, 08:41h.
Last updated on: March 8, 2019, 08:41h.
Carl Icahn is upping his investment in Caesars Entertainment. The billionaire corporate raider now controls more than 15 percent of the casino company.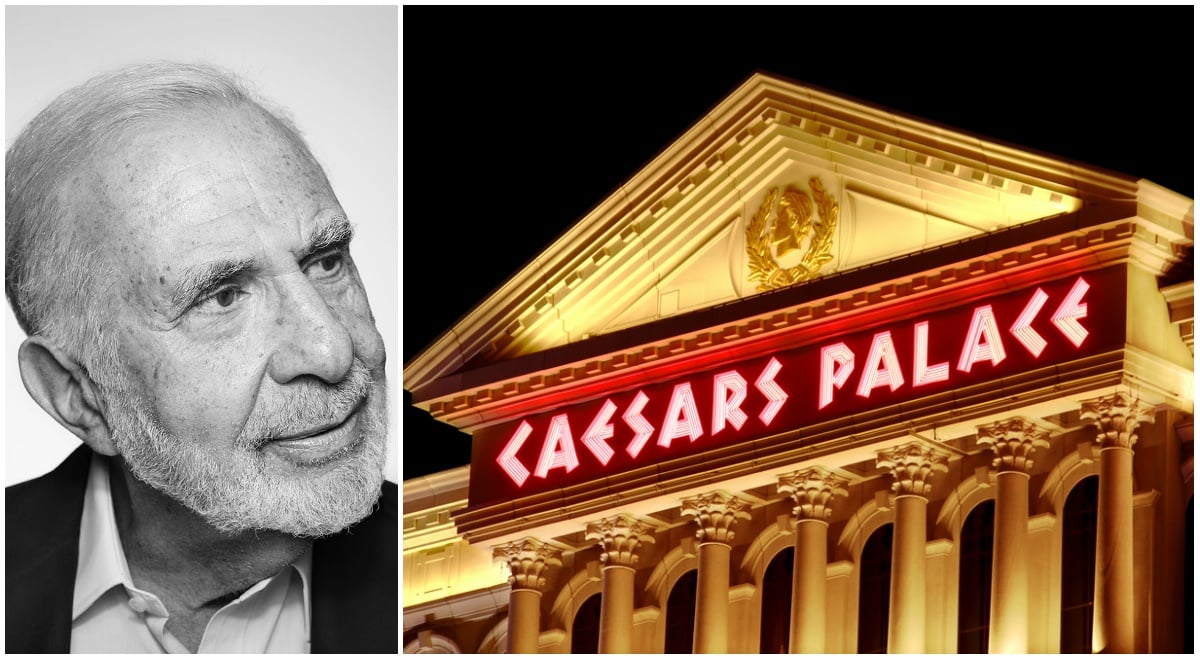 Filings disclosed this week with the Securities and Exchange Commission (SEC) reveal that Icahn now owns 105 million shares of Caesars, which accounts for 15.6 percent of the entire business. The businessman previously controlled 9.8 percent of the organization.
Icahn remains bullish on Caesars despite the company's struggles since emerging from Chapter 11 bankruptcy in October of 2017. The stock lost 47 percent of its value last year, but Icahn's interest has recouped some of those losses. Shares are up around 25 percent in 2019.
Icahn Influence
Caesars Entertainment is in the process of finding its next CEO. The leadership change came as a result of Icahn pressuring the board to replace Mark Frissora as the chief executive.
During the company's recent Q4 and full-year earnings call, Frissora told investors and analysts, "The board has stated that they would like to see someone who's a seasoned executive, someone who has certainly managed through turbulent times, adversity, and been able to be tested."
If Caesars does not find its next CEO in a timely manner, Icahn will be afforded a fourth seat on the company's board of directors. The billionaire was recently given three seats, and nominated Icahn Enterprises CEO Keith Cozza, Icahn Capital Portfolio Manager Courtney Mather, and Icahn Enterprises board member James Nelson.
Icahn has recommended that Caesars strongly consider replacing Frissora with Anthony Rodio, who is currently the CEO of Affinity Gaming. Rodio was the top executive at Tropicana Entertainment when Icahn owned the casino group.
Sale Imminent?
Icahn, ranked No. 61 on the Forbes list of the world's billionaires with an estimated net worth of $17.4 billion, is advocating Caesars Entertainment more strongly consider being acquired. Golden Nugget billionaire Tilman Fertitta and Eldorado Resorts have both recently expressed interest in a deal.
"I believe the best path forward for Caesars requires a thorough strategic process to sell or merge the company to further develop its already strong regional presence," Icahn stated in financial filings. "I expect this to make Caesars the most powerful competitor in Vegas, the gaming capital of the world."
"Caesars would be a great opportunity for certain investors who have already expressed interest, and I'm glad the Board will explore these opportunities," Icahn concluded.
MGM Resorts is also reportedly interested. Nevada's largest employer, an MGM and Caesars alignment would likely result in a review from the Federal Trade Commission to determine if the combined group would result in a gaming monopoly in Las Vegas and other markets.
Financial news group Barron's reported this week that MGM's recent moves hint the company could be planning an acquisition. The company's decision to sell its physical assets to its real estate investment trust, and "recent activity in the credit markets," frees up much capital and increases its borrowing capacity, so says Barron's senior writer Alexandra Scaggs.
Similar Guides On This Topic