Feds Charge 21 in ATM Skimming Money-Laundering Scheme That Wound Up at Las Vegas Casinos
Posted on: March 10, 2017, 09:00h.
Last updated on: March 10, 2017, 09:16h.
A cross-country money laundering scheme involving 21 people has been disrupted, with the FBI capturing 11 of the alleged culprits to date. They have been charged by US federal authorities, who say that "card skimming" devices were used to steal millions of dollars. The mechanisms used stole money from ATM machines and then laundered the cash through Las Vegas casinos and all across the country.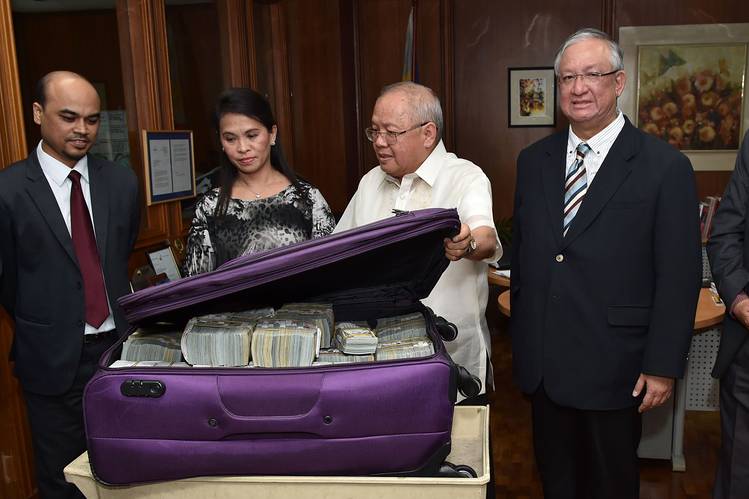 The indictment says the alleged criminals stole debit card information by attaching skimming devices to ATM machines. The defendants than withdrew large sums of cash and purchased prepaid cash cards to launder the money.
The suspects funneled the ill-gotten money through casinos up and down the Las Vegas Strip, and also traveled to gambling resorts in other areas of the country. In total, the 21 people named in the indictment are thought to have stolen upwards of $6 million.
The FBI said $2.6 million was withdrawn at MGM Resorts properties in Las Vegas alone. Authorities are still seeking ten of the suspects, who remain on the lam and are considered fugitives.
The Lure of Casinos
Casinos have long been an attractive destination for criminals looking to launder money. But it's become much harder for them to escape capture, as over the last 20 years, the US government has been mandating that gambling venues better supervise the flow of money that comes through their doors. These shifts have changed casinos' federal status to de facto banks for the purposes of reporting incoming and outgoing money.
Since 1996, casinos have been required to file Currency Transaction Reports (CTR) for any person transacting $10,000 or more in any 24-hour period. The Bank Secrecy Act, the federal law passed in 1970 that demands financial instructions aid government authorities in detecting and preventing money laundering, was extended to casinos 21 years ago.    
The Financial Action Task Force (FATF), an independent government body in the US, says casinos today are doing a much better job of cracking down on dirty money.
"Casinos have not only increased their compliance spending but have also put in place mitigating measures above the requirements of the BSA (Bank Secrecy Act) based on their risk," a FATF report explained last year.
But internationally, not all governments are making the grade.
Philippines Failure
No money laundering news story was more talked about in 2016 than the cyber heist carried out on the New York Federal Reserve Bank. As much as $81 million was successfully swindled from a Bangladesh account before a spelling error disrupted a series of planned cyber transfers that totaled nearly $1 billion.
The money was subsequently laundered through various outlets, including two casinos in the Philippines. While the country said it would take steps to better protect against such criminal activity going forward, a new study from the US State Department titled the "2017 International Narcotics Control Strategy Report" names the Philippines as a primary concern when it comes to money laundering.
The Philippines doesn't require casino operators to adhere to its country's anti-money laundering statutes. "Legislation to correct this deficiency has been languishing for many years," the State Department said in its report.
Russia, Malaysia, and Cambodia were also labeled as concerns. The good news is that Macau, Australia, and Singapore all received strong marks in deterring money laundering at casinos.
Similar Guides On This Topic
Latest Casino Stocks:
Retrieving stocks data...
Retrieving stocks data...
Retrieving stocks data...
Retrieving stocks data...
Retrieving stocks data...