Canadian Lottery Winner Donating Entire Jackpot to Charity
Posted on: December 31, 2013, 05:30h.
Last updated on: December 30, 2013, 08:25h.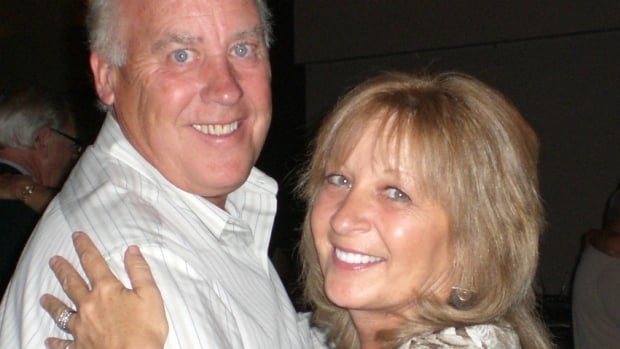 Even if you don't play the lottery very often, we're sure that you've imagined what you would do if you were to win a big jackpot. We've all come up with answers to that question on our own: what we'd buy, how we'd invest, and with which of our friends and family we'd share our newfound wealth. Many of us would also give some portion of our winnings to charities that are important to us – but it's hard to imagine most people being nearly as generous as a recent lottery winner in Canada has turned out to be.
Quite a Golf Game
Winner Tom Crist was on vacation in California when he received a call from the Western Canada Lottery Corporation, alerting him to the reality that he had just won a $40 million (US$37.5 million) jackpot in the Lotto Max drawing – the largest in the history of the WCLC lotteries.
Normally, lottery winners don't learn about their winnings via a phone call. But Crist – who was playing golf in Palm Springs at the time – wasn't a typical lottery player. He was on a subscription plan with the lottery that automatically purchased tickets for him on each drawing. The WCLC checked his numbers automatically, and as is their policy, a win of more than $10,000 triggered a call to Crist.
"I didn't know what to think," Crist said about receiving the call. "I was speechless."
Before the jackpot, Crist said that he had received a handful of small checks for minor wins, but had never had a win of any significant amount – let alone a jackpot.
"I've paid for the subscription when I get the renewal notice every year, and then I just file it," Crist said. "Sometimes I'd get a check for $10 or $20, but I never expected this."
The call came in May 2013 – the drawing he won occurred on May 3 – but he hadn't come forward to collect his winnings until this month. In fact, at the time of his win, he didn't even tell his fellow golfers about the massive jackpot he had just won.
Perhaps that's because Crist was fortunate enough not to need that newfound windfall at all. As the retired president and CEO of a wholesale electronics company, Crist had banked $1.14 billion in 2012 when he sold his business.
"I've been fortunate enough, through my career, 44 years with a company," Crist said. "I did very well for myself. I've done enough that I can look after myself, for my kids, so they can get looked after into the future. I don't really need that money."
And that train of thought is apparently what spurred Crist to decide to make a difference in the lives of others instead.
Crist's wife Jan had died in February 2012, a passage that was the impetus to start a family foundation. The lottery money will now go to that foundation, from which he and his children will decide where to donate the proceeds; most likely it will be distributed between a number of cancer-related charities.
For the most part, Crist has actually tried to downplay the significance of his win and his charitable gesture, even wearing sunglasses in required publicity photos taken by the lottery to make himself less recognizable. Still, he did admit that he's happy the money is going to a good cause.
"I am happy I won because I can donate a lot of money to charity," Crist said.