Canada Favored to Win Gold Across the Board in Olympic Curling
Posted on: February 9, 2018, 05:00h.
Last updated on: February 9, 2018, 02:08h.
Canadians are known for taking their curling very seriously. It's the one country where the game is a major spectator sport, after all, the majority of the world's curlers reside there.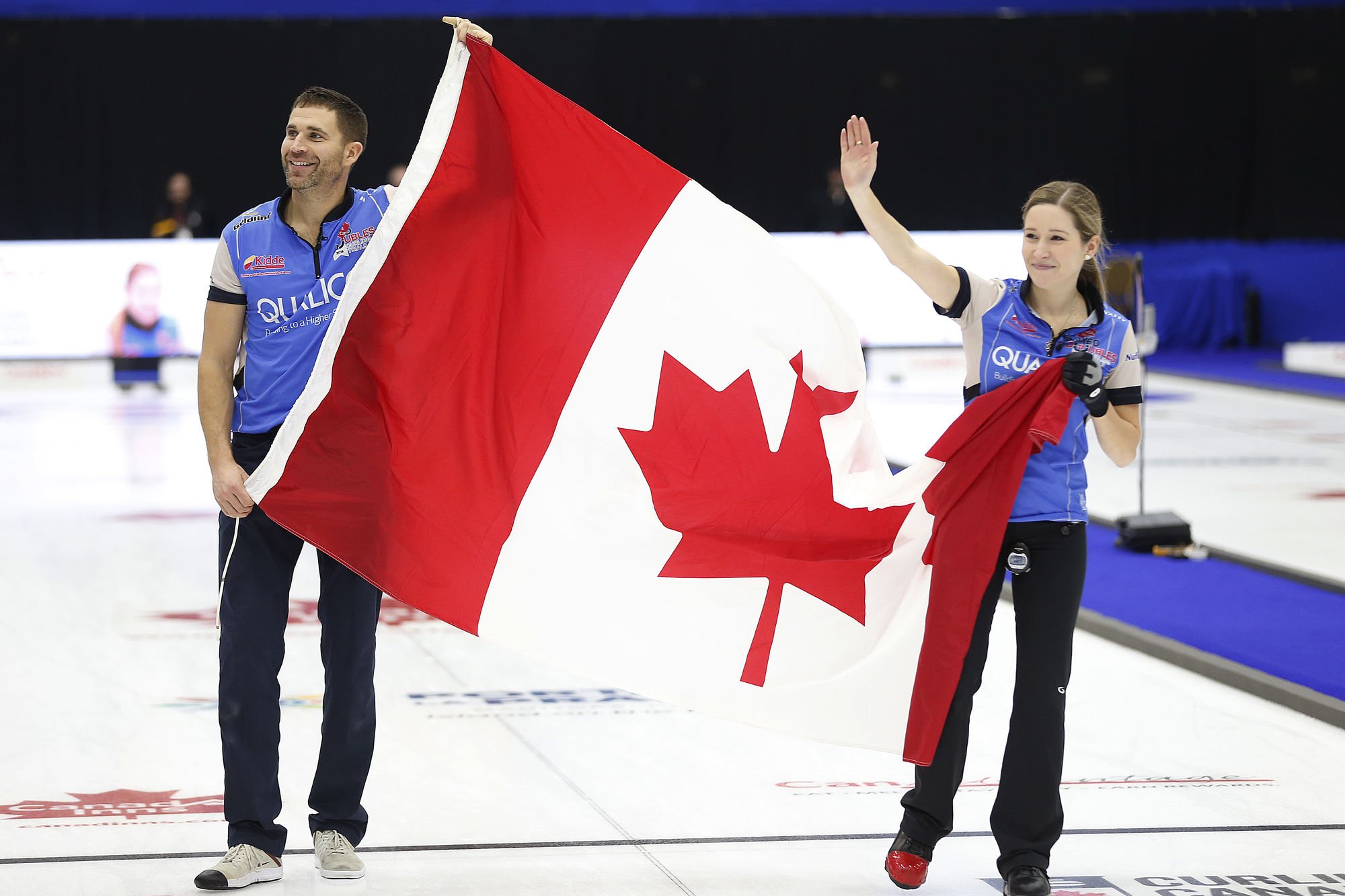 So it is little surprise that Canada is favored to win in each of the three curling disciplines at this year's Winter Olympics.
This is the first time that there are three curling competitions at an Olympic Games. While men's and women's curling have been medal events since 1998, a new mixed doubles format was added this year, featuring two-player teams and faster gameplay than the standard four-play variant.
Canada Tied for Mixed Doubles Lead
Mixed doubles curling is already underway, having started even before the opening ceremonies began. Canada's team of Kaitlyn Lawes and John Morris – both already gold medalists in women's and men's play – started slowly with a loss to Norway, but have since bounced back with three wins.
That puts Canada in a four-way tie for first with Switzerland, Norway, and the Olympic Athletes from Russia (OAR). The Canadians are still regarded as the favorites, with Bovada giving them +115 odds of walking away with the gold medals. The three other teams currently sharing the team are each listed at +400.
Canada hasn't been nearly as dominant in mixed doubles as in other curling formats, having never won a world championship in the 10 years the event has existed. However, it is only recently that elite Canadian curlers have taken up the game, inspired by the additional opportunity it brings for Olympic glory.
"It's really fantastic that there's another discipline of curling at the Olympics because it gives us curlers in Canada another shot at getting there, another avenue," Morris told Sportsnet. "To be going there with another shot to win gold, I feel pretty fortunate."
Canada Heavily Favored in Men's and Women's Play
Canada's chances are considered even better in men's and women's play. In all five modern Winter Olympics where curling has been contested as a medal event, every Canadian team has earned a medal, and they are the defending gold medal champions on both sides.
In men's play, Canada is represented by Kevin Koe's team, which has been installed as a -125 favorite. However, many in the curling world see Sweden (+225), led by Swedish flag bearer Niklas Edin, as a co-favorite.
Edin has already gotten attention for the black-and-gold parka he wore during the parade of nations, and his team could make just as much noise on the ice: Edin has won two world championships, six European championships, and won bronze in 2014. Other contenders could include Switzerland (+1400), Great Britain (+1600), Norway (+1600), and the United States (+2000), all of whom will feel like a medal is within reach.
The Canadians could be truly dominant in women's play. Canada is represented by a team lead by Rachel Homan, the same group that went undefeated in winning the 2017 World Women's Curling Championship. That pedigree has them as -130 favorites against the field despite some struggles on tour this season.
Sweden (-450) is considered the most likely team to pull an upset, with Great Britain (+650), Switzerland (+1000), OAR (+1400) and the USA (+1400) also among the top contenders.
Similar Guides On This Topic