Cambodia Deports 25 Japanese in Fight Against Illegal Gambling and Scams
Posted on: November 9, 2023, 08:03h.
Last updated on: November 9, 2023, 09:57h.
In an ongoing effort to clean up its image — which has become tarnished by illegal online gambling and fraud — Cambodia has deported 25 individuals to Japan. General Keo Vanthan, spokesperson for the immigration police, confirmed the arrests in Phnom Penh, Cambodia's capital, in the country's latest attempt to take decisive action against online scams.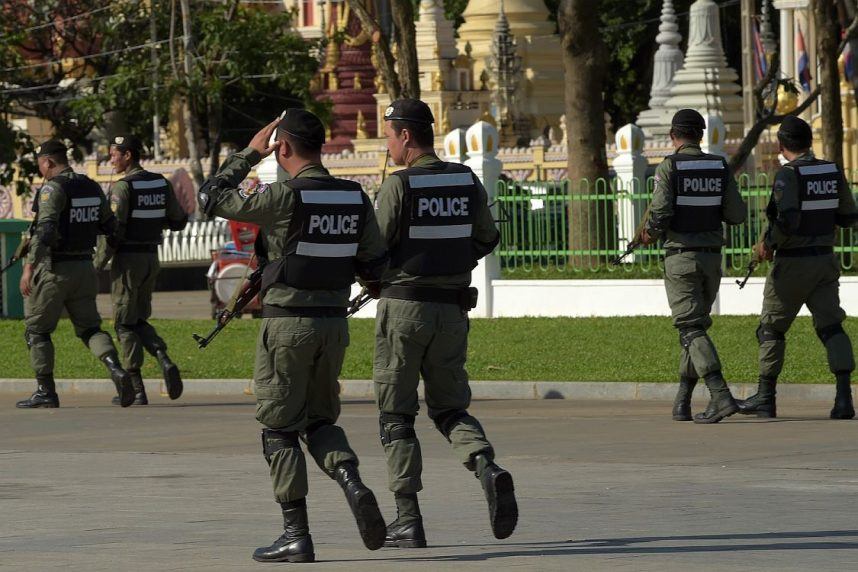 The suspects were apprehended based on information provided by Japanese authorities, who subsequently organized a private charter flight for their deportation. Once they were airborne, because it was a Japanese plane, Japanese authorities placed all 25 under arrest.
This move comes on the heels of a similar incident in April, when Cambodia deported 19 Japanese nationals suspected of involvement in phone and online scams. Those arrests occurred in Sihanoukville, a city notorious for cybercrime activities. The coordinated efforts between Cambodian and Japanese authorities highlight the global nature of cybercrime and the need for collaborative measures to curb its rise.
Scamming Their Own People
The latest bust occurred after Japanese authorities received complaints about the scam, according to the media outlet The Mainichi. The group of 25 reportedly worked to defraud mostly elderly victims, stealing at least $1.6 million from them before they were caught.
That led to a raid by Cambodian authorities of an apartment in Phnom Penh. Subsequently, the authorities made the arrests and arranged for the criminals to be returned to Japan. However, three people escaped and fled the country.
The United Nations Office of the High Commissioner for Human Rights recently released a report about the rise of cybercrime in the region. It cited "credible sources," indicating that hundreds of thousands of people in Vietnam and Myanmar, as well as in other countries, have fallen victim to a variety of online scams. The report sheds light on the prevalence of fraud, which has become a significant issue in Asia, affecting individuals and economies alike.
In Cambodia, the surge in cybercrime activities became particularly pronounced last year, with reports of individuals from various Asian countries being lured to work in the country. Upon arrival, many found themselves trapped in virtual slavery, as they were forced to participate in online scams targeting individuals globally.
The only way to exit was either by literal escape, or by paying a ransom. This highlighted the urgent need for stricter measures to combat cybercrime within the country.
Criminal Gangs Could Have New Targets
Concerns are now arising that Japanese nationals may be increasingly vulnerable to criminal gangs operating in Cambodian cities like Phnom Penh and Sihanoukville. The lure of lucrative, often nonexistent, employment opportunities poses a risk to unsuspecting workers.
Recently, Former Cambodian Prime Minister Hun Sen, now the chairman of the Supreme Privy Council to the King and president of the ruling Cambodian People's Party, expressed hope for continued infrastructure assistance from Japan. However, there is a cautious acknowledgment that criminal networks might exploit this cooperation to deceive Japanese workers.
The gangs have been able to lure people from other countries to Cambodia under the false pretense of lucrative work. The criminal organizations may try to exploit the bilateral collaboration between Cambodia and Japan to attract unwitting Japanese victims.