Chinese Police Arrest More Than 90 in Gambling Gang Raid
Posted on: July 3, 2023, 08:14h.
Last updated on: July 3, 2023, 09:01h.
China tries to keep almost all forms of gambling from taking place within its borders, even though it's an uphill battle. The latest example comes in the form of an illegal online gambling operation it shut down over the weekend.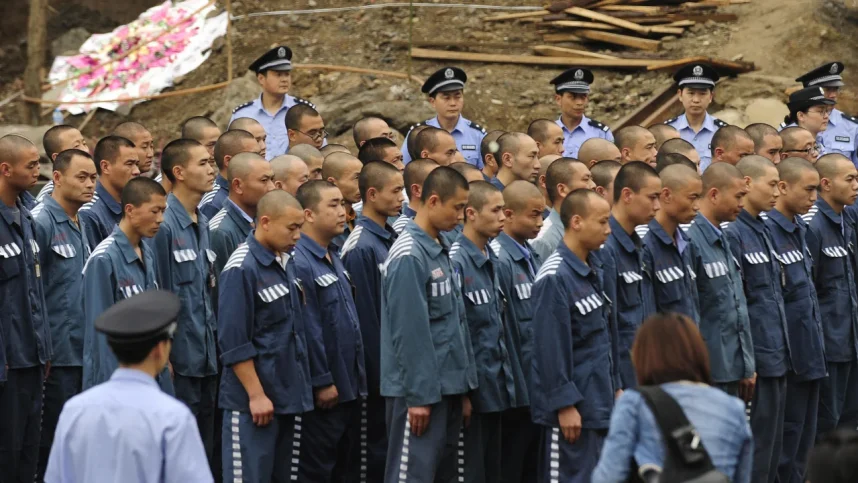 On Sunday, the Zhaotong Public Security Bureau disclosed that it had arrested 93 individuals in the Yunnan province's southwest city. The arrests were the result of an investigation that reportedly began almost two years ago.
Police reported that they also seized CNY900 million (approximately US$124.6 million) from the group. The online gambling platform has been shut down, although investigators are using the data to continue making arrests.
Long-running Investigation
2021 witnessed a pivotal moment when the authorities in Zhaotong stumbled upon an intricate web of online gambling operations. They watched and waited as users gambled daily on different digital platforms.
That allowed the authorities time to build their case, creating a dedicated team of officers whose sole responsibility was to figure out how widespread the operation was. They uncovered a series of websites using sophisticated and customized software to operate.
An assortment of game tools had been crafted and regional representatives were chosen by various Internet technology firms within a pyramid organization, as revealed by the investigators. Following a meticulous 16-month investigation, law enforcement authorities then initiated a series of raids on nine criminal encampments situated either within or outside of the province.
Since the beginning of the year, Chinese police have successively arrested 12 gambling platform agents in Hainan, Shaanxi, Guangdong, Fujian and Yunnan. In addition to those they have arrested for operating the gambling sites, they have also arrested 10 suspects who allegedly provided website maintenance and payment settlement services for the operators.
At the same time, they have shut down more than 1,700 bank accounts, some of which belonged to the operators, although others belonged to users. No one in either group is likely to see the funds returned.
Controls Extend to Taiwan
China, in an effort to exert its control over Taiwan, is making sure the territory is adhering to all of its laws. This includes enforcing its anti-gambling stance.
A few days ago, police in New Taipei City in Northern Taiwan raided a seemingly legitimate home. Inside, however, was an illegal casino not even many of the area residents knew was there.
In addition to the gambling equipment and TWD3.5 million (US$112,420) in cash, the police also found illegal drugs, including heroin. They arrested 16 people, including Feng Chennan, the apparent surveillance manager, and Yu Nan, the casino's owner.
The 58-year-old Yu confessed to the police that he started to operate the casino this past May. He then hired Chen to run security. However, police received an anonymous tip and launched their raid with a search warrant.