California Sports Betting Proponents Get 1.6M Signatures for Ballot Measure
Posted on: May 4, 2022, 12:54h.
Last updated on: May 4, 2022, 12:54h.
Proponents of a measure that would legalize online sports betting in California announced Tuesday they gathered 1.6 million signatures to get the question on the ballot this year.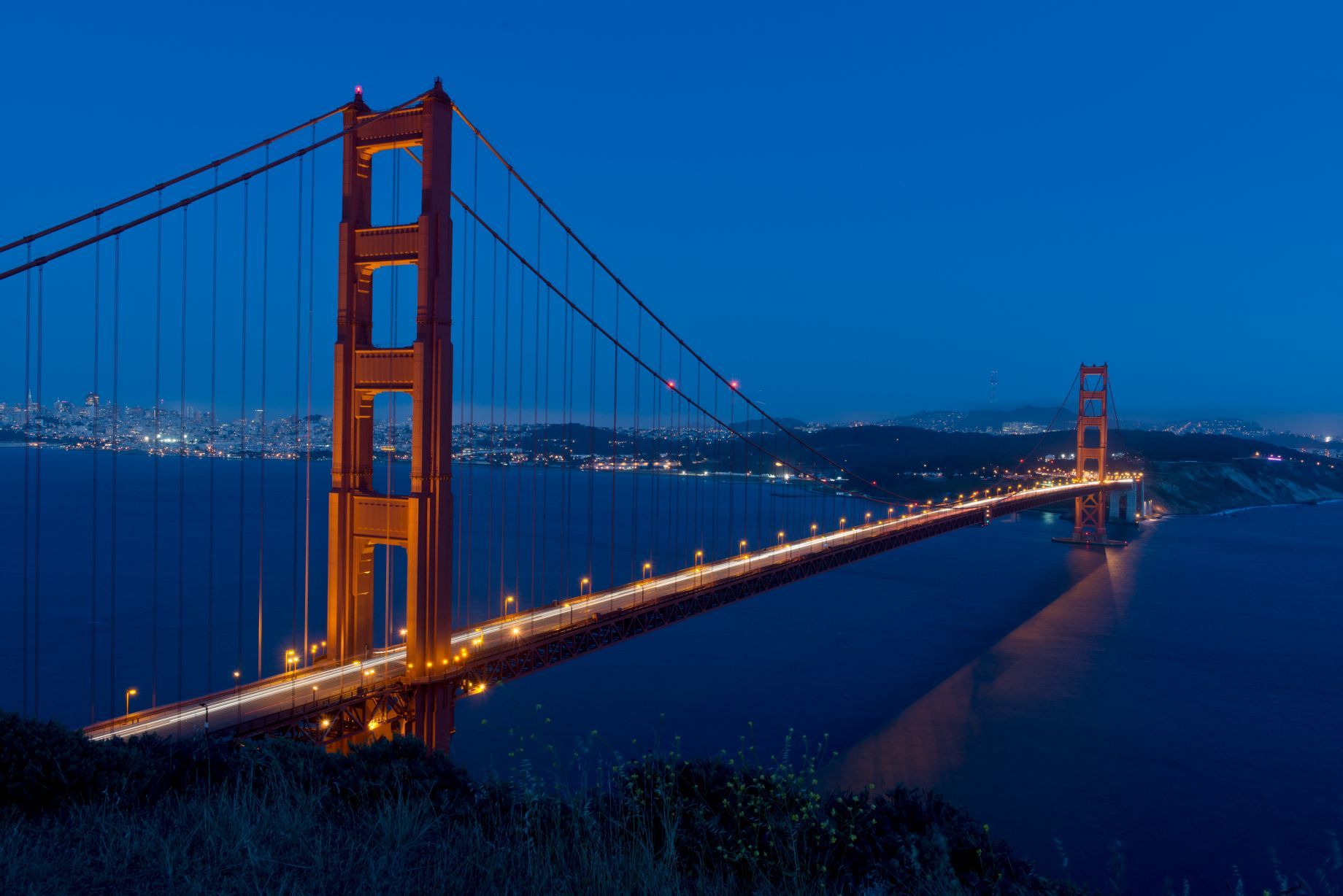 Election officials need to verify that 997,139 came from registered voters by June 30 in order for voters to decide on the measure in the November general election, according to the California Secretary of State's office.
Should that happen, it would likely be the second sports betting question to go before voters on the ballot. That would set up what will be a hotly contested and expensive battle between national operators of online sportsbooks and California tribal casinos, the latter pushing for in-person sportsbooks at their casinos and state-licensed racetracks.
The online sportsbooks are behind "Californians for Solutions to Homelessness and Mental Health Support." It's a $100 million campaign led by FanDuel and DraftKings and other major national sportsbook operators. The measure was announced in late August and was approved to circulate petitions last fall. Tuesday was the deadline for the group to turn in petitions for verification.
If enough signatures are validated and voters approve their measure, it would allow commercial sportsbooks to operate in the state, provided they meet certain requirements, including payment of $100 million for a license.
Most of the tax revenue generated from commercial sportsbooks would go toward helping communities provide funding to serve the unhoused and bolster mental health services.
This ballot measure would give cities like Fresno a guaranteed funding source to address homelessness," Fresno Mayor Jerry Dyer said in a statement. "To truly solve this critical issue and give those most vulnerable among us the housing, mental health and addiction treatment they need, there must be an ongoing revenue stream. This initiative would do just that."
The measure also calls for 15% of the tax revenue to go toward tribal economic development initiatives.
Homelessness a 'Crisis' in California
In a press conference Tuesday, supporters claimed legalizing online sports betting across California would generate hundreds of millions of dollars for communities across the state. The Bay Area could get upwards of $97 million a year. Los Angeles would be in line to get more than $200 million.
"I can tell you firsthand that homelessness is a crisis that is statewide," Kings Tulare Homeless Alliance Executive Director Miguel Perez said. "We need permanent resources. We need permanent housing. We need statewide resources to help solve this challenge, and that's exactly what this measure provides."
Last week, mayors from several large cities called on the state government to continue the Homeless Housing, Assistance, and Prevention Program (HHAPP), The Center Square reported. The program provides funds to communities through a $1 billion block grant. Leaders from the California cities want $1 billion a year for the next three years.
Sacramento has used the grant funding to expand its homeless shelter capacity to 1,100 beds, but Mayor Darrell Steinberg said the city can't pay for that level of service on its own.
"If this funding is cut off, we hit what one would call a fiscal cliff," Steinberg said, according to The Center Square. "Cities don't have the ongoing funding on the health and human services side to do this work, so (HHAPP) is crucial for us not only to maintain what we have started but to enhance it."
License Requirements a 'Safety Feature' in Measure
Besides FanDuel and DraftKings, other sportsbooks that are behind the measure are Bally's Interactive, Barstool Sportsbook, BetMGM, Fanatics, and WynnBET.
Tribal gaming operators aren't the only critics of the measure. Some in the commercial gaming realm point to the price tag for a license and other restrictions – including a requirement that sportsbooks be licensed in at least 10 states or five states if they own or manage at least 12 Class III casinos – and say the measure is designed to keep out small operators and emerging startups.
Nathan Click, a spokesperson for "Californians for Solutions," said Tuesday that the licensure requirement was a "safety feature" in the initiative.
"Our goal is to create a safe and responsible marketplace," Click said. "One with vetted platforms with a track record of good conduct in other states."
California Tribes Pledge Stiff Opposition
Despite the outreach by "Californians for Solutions" to include tribal operators in its initiative – tribal operators could get a license for $10 million, but with restrictions – California's Native American community has pushed back against the commercial sportsbook effort.
They continued their attacks on what they call the "corporate" measure on Tuesday.
"We will run a vigorous campaign against this measure and are confident the voters will see through the deceptive promises being made by these out-of-state gambling corporations," Cody Martinez, Sycuan Band of the Kumeyaay Nation chairman said.
Both sides have released polls conducted in recent weeks showing their side ahead on the question of legalizing online gaming statewide. "Californians for Solutions" said its poll showed 59% of likely voters support its measure. However, the tribal-backed "Coalition for Safe Responsible Gaming" said its poll found only 36% support allowing online gaming.
In addition to the promotion of the brick-and-mortar sportsbook measure, petitions for which were submitted last year, some tribal leaders are trying to get another measure on the ballot. That would give tribal casinos exclusive domain over mobile sports wagering.
Should two or more sports betting measures qualify for the ballot, there's a chance both the commercial online and the tribal retail measures could pass on the same ballot. If that happens, both would become legal.
However, tribal leaders have pointed out that when competing gaming measures end up on the same ballot, both typically lose.
Why California Matters
California is the grand prize in the US sports betting derby. With a population of nearly 39 million, it's the largest state in the country by far and roughly doubles the population of New York, currently the country's top sports betting market.
On its own, California would have the world's fifth-largest economy. A $3.36 trillion last year, the state's gross domestic product exceeded countries like the United Kingdom, India, and France.