California Casinos Asked by Gov. Gavin Newsom to Reconsider Reopening Plans
Posted on: May 17, 2020, 10:18h.
Last updated on: May 17, 2020, 11:15h.
California casinos owned by Native American tribes are planning to reopen their gaming spaces in the coming weeks, something Governor Gavin Newsom (D) is requesting they postpone.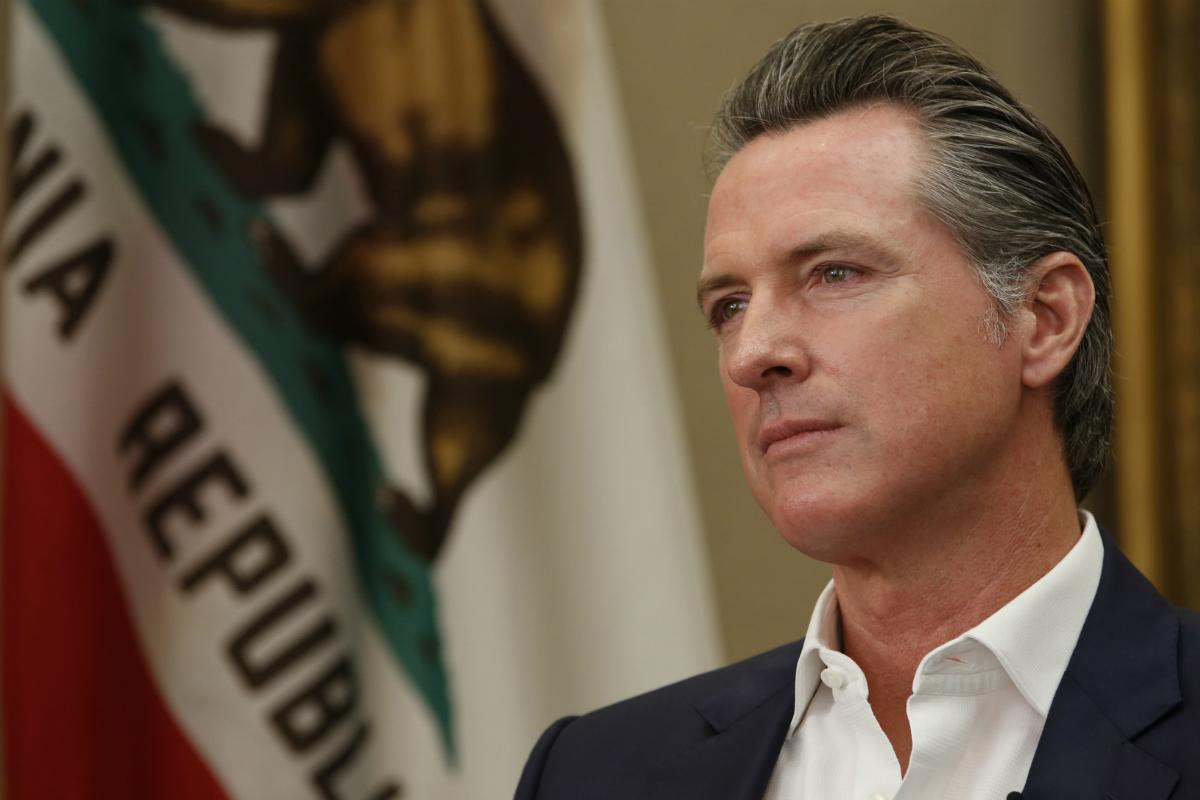 California is home to tribal casinos and commercial card clubs. The Native American facilities aren't required to adhere to state orders, as they are sovereign governments operating on their federally recognized reservations.
Still, all closed their casinos in an effort to help slow the spread and contain COVID-19. But with gaming the primary economic engine for the majority of the Native American governments, many tribes are itching to reopen.
I urge tribal governments to reconsider and instead make those determinations based on how they align with the current local public health conditions and the statewide stage of reopening," Newsom wrote in a letter to the state's tribes.
One California tribal casino has already reopened. Win-River Resort & Casino in the Northern California town of Redding unlocked its doors yesterday and says it will be open 24/7 moving forward.
Numerous safety measures are in place at Win-River, including reduced occupancy and social distancing protocols. Masks are mandatory to enter the facility and alcohol isn't being served, but smoking is permitted. Table game operations are set to resume on Wednesday.
California's dozens of card clubs will remain shuttered until the state government grants them permission to reopen. Notable locations include The Bicycle, Commerce, Hustler, and Hawaiian Gardens. 
Newsom Plea
The governor says he isn't asking the California casinos to receive state authorization to reopen, as that would mean the state overstepping its legal authority. Instead, the first-term Democratic governor says that, "in the spirit of sovereign-to-sovereign engagement, I respectfully request that until a surrounding or neighboring local jurisdiction has legally processed into Stage 3, your tribal casinos remain closed." California is currently in Newsom's Stage 2 of reopening.
"The virus does not recognize jurisdictional boundaries, and it is in the best interest of public health to move toward reopening in concert," Newsom concluded.
The governor's letter comes after the Win-River reopening, and several other tribes deciding to announce reopening plans.
The Cahuilla Band of Indians and Soboba Band of Luiseno Indians – both located in Riverside County east of Los Angeles – say they will reopen their casinos May 27. The Pechanga Luiseno Indians plan to reopen their casino on June 1. Located outside San Diego, the Pechanga Resort Casino is the largest gaming venue in the state, with more than 5,000 slot machines and 150 table games.
Coronavirus Latest
California has 76,793 positive COVID-19 cases, with the disease cited for 3,204 deaths. Newsom said he cannot "stress enough that the risk of COVID-19 transmission remains a serious threat for Californians."
Win-River is the only California casino that has resumed operations.
Nationwide, the American Gaming Association (AGA) says there are 55 gaming properties back open. The majority of the reopenings have been Native American facilities. The exception is in Deadwood, where the South Dakota city government voted on May 7 to allow the small commercial casinos in the historic town to resume business.