California Cardrooms Battle on with Tribal Casinos Over Gaming Rights, as Confusing Lingo Further Clouds Clarity
Posted on: February 15, 2019, 06:22h.
Last updated on: February 17, 2019, 10:14h.
California cardrooms are facing an uncertain hand as tribal casino operators turn up pressure on state officials to enforce exclusivity laws, leaving some employees worrying about job security.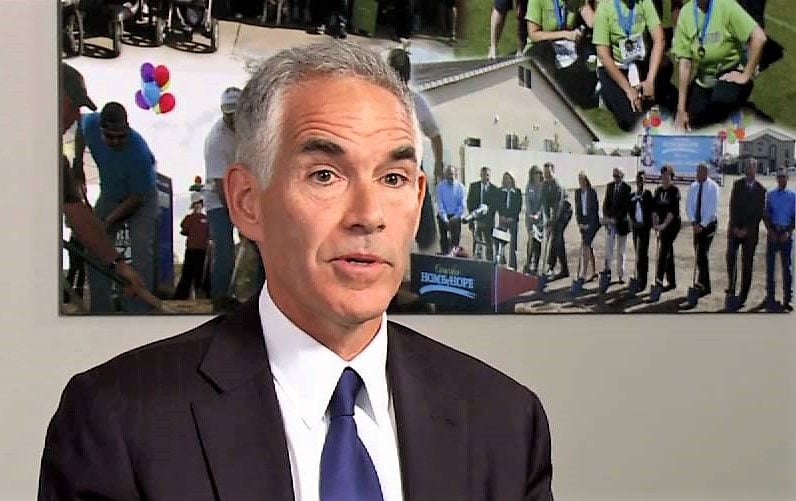 This week, the state's Bureau of Gambling Control (BGC) held a hearing in Clovis — the fifth of seven planned statewide meetings — on games played at cardrooms.
After a seven-year feud between Cali cardrooms and tribal casinos, the BGC has proposed clamping down on such popular cardroom attractions as blackjack-style games and changing rules for other rotating player-dealer games. But to date — much to the dismay of tribal casinos who consider the workaround an infringement of their exclusivity compact — no specific actions have been taken.
Cardrooms Could Close
Hundreds of cardroom employees showed up at these recent meetings, and dozens "shared … personal stories and concerns about their job," said Kyle Kirkland, president of both the Club One Casino in Fresno and the California Gaming Association (CGA), which represents cardroom interests across the state.
The games under consideration account for over 70 percent of cardroom activity and without them, many cardrooms would cease to operate," Kirkland told Casino.org this week.
Facing pressure from the tribes, in September, the BGC said it would crack down on games in cardrooms and announced its plan to "rescind game rules approvals for games too similar to 21/blackjack that are prohibited by state law."
Currently, there are 66 cardrooms operating in California, based on CGA figures, and they employ thousands of state residents. California has 55 tribal operators.
Exclusivity At Risk
Last week, Steve Stallings — chairman of the California Nations Indian Gaming Association — claimed in a speech that the state "is plagued with a commercial gaming industry that has run amok.
"The illegal gaming … conducted at … cardrooms is a direct violation of California's prohibition of banked and percentage card games off Indian lands," said Stallings.
He explained that the tribes have held the exclusive rights to casino-style games going back 19 years, when the state's voters approved a ballot initiative in 2000 to amend the constitution to "limit slot machines as well as banked and percentage card games to Indian land."
Recently, lawsuits were filed by tribes against cardrooms and then-Gov. Jerry Brown, who was replaced last month by Gavin Newsom.  In a federal lawsuit filed in January, three tribal operators claim the cardrooms offer house-banked games, which would violate the tribal compact with the state, and are unconstitutional, according to the suit filed by the Yocha Dehe Wintun Nation, as well as the Viejas and Sycuan bands of Kumeyaay Indians.
And last November, two more tribes — the Rincon Band of Luiseno Indians and the Santa Ynez Band of Chumash Mission Indians — also sued the cardrooms, challenging the so-called "California games" being played there.
Different View of Reality
Cardrooms, however, insist their versions of these games are not house-banked, which — by definition under Title 25 (Indians) Code of Federal Regulations (CFR) 502.4 and according to law.cornell.edu, means "any game of chance that is played with the house as a participant in the game, where the house takes on all players, collects from all losers, and pays all winners, and the house can win."
Instead, cardrooms maintain, their versions of popular casino table games such as blackjack and Pai Gow poker avoid bans on house-banked games by simply taking a rake from each hand, while using state-licensed third-party dealers who act as the house instead. And it's all legal, they insist.
In response to the tribal claims to the contrary, the CGA countered in a statement that there has been an "ongoing effort by certain tribal casinos to bully regulators and elected officials into taking unwarranted action against … cardrooms."

"This is a real concern. A few tribal casinos have put political pressure on the Attorney General [Xavier Becerra] and initiated suits against Southern California cardrooms and the governor," Kirkland said.
The CGA also says the games offered at the state's cardrooms have rules that tend to be more favorable to players than the versions offered at tribal casinos. What exact specifics this argument is based on was not immediately available as we went to publication.
According to the letter of the law, California's cardrooms are clearly within legal limits to offer these games as they do. Whether patrons understand — or are even aware of — these differences is another story. Tribal casinos have their own reasons to fight back, of course: the cardrooms are potentially cutting into their business.
All in all, it's just another day in California politics that requires a playbook to understand what's actually happening.
What Does a Third-Party Provider Do?
While California cardrooms and tribes may bandy these terms about as if everyone knows what they refer to, ask the average Joe or Josette for the name of one such businesss and you are likely to come up with a blank stare.
One such company — PT Gaming LLC, which doesn't appear to be related to Golden Entertainment's PT's Entertainment tavern gaming circle in Nevada — describes what it does on its website to potential employees as:
Ensuring that the betting rules of the game table are followed correctly by the Dealer and Players

Ensuring that paying out winnings and collecting losses are correct

Providing a customer service role with our clients and casino patrons at your assigned game table
Dig a little deeper and the state AG's office describes what it calls Third-Party Providers of Proposition Player Services (TPPPS) as those that provide "services in and to a gambling establishment under any written, oral, or implied agreement with the gambling establishment, which services include play as a participant in any controlled game that has a rotating player-dealer position as permitted by Penal Code section 330.11.
"Prior to providing proposition player services in a California gambling establishment, the TPPPS and its owners and employees must obtain a registration. In addition, they must submit the agreement, in the form of a written contract, and a playing book form to the Bureau for prior approval."
———————————————————————————————————-
Editor's Note: an earlier version of this story mistakenly identified the Pechanga Band of Luiseno Mission Indians as having sued California cardrooms last November. That error has now been corrected.
Most Read