Caesars Merger Moves One Step Closer as Bankrupt Unit Prepares to Emerge
Posted on: February 21, 2017, 06:00h.
Last updated on: February 21, 2017, 04:04h.
Caesars Entertainment Corp (CEC) has amended the terms of a forthcoming merger between itself and subsidiary Caesars Acquisition Company (CAC), according to a filing this week to the Securities and Exchange Commission.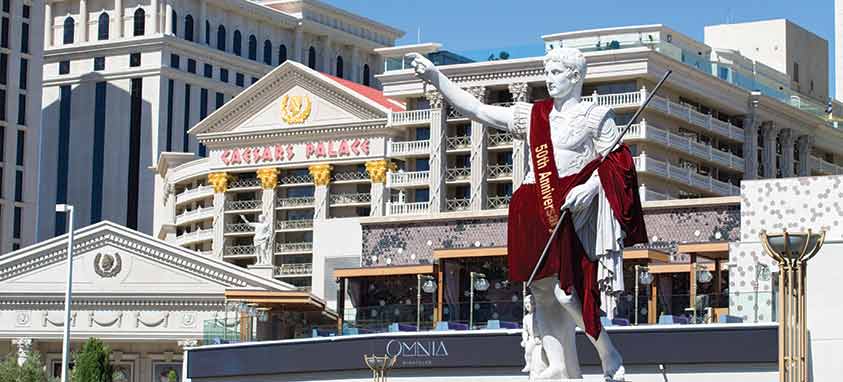 Under the new terms, Caesars Acquisition shareholders will receive 1.625 shares of Caesars Entertainment for each share they hold.
The move represents a big breakthrough in the group's court-supervised restructuring plans and paves the way for the emergence from Chapter 11 bankruptcy of its stricken operating unit Caesars Entertainment Operator Co (CEOC).
CEC and CAC will merge with the view of grouping its casinos and hotels together. The emerging CEOC will shave $10 billion off its $18 billion industry-high debt, while separating its US-based property assets from its gaming operations as it's spun off into a real-estate investment trust.
A condition of CEOC's reorganization is that CEC and CAC, both publicly traded holding companies, merge by the end of 2017, although its likely to happen sooner, as CEOC is expected to emerge from bankruptcy later this year.
$1.44 Billion Credit Line
On Tuesday, CEC announced that announced that CEOC had secured new credit facilities of up to $1.44 billion to help it through the restructuring process.
"The proceeds from the Term Facility will be used to finance transactions in accordance with the Debtors' plan of reorganization, including to repay existing indebtedness and to pay related fees and expenses," said Caesars in an official announcement.
CEOC filed for bankruptcy in June 2015, a staggering $18 billion in debt, an industry all-time-high. This was accrued when Caesars, then known as Harrahs, was bought out in a $30 billion leveraged takeover by hedge funds Apollo and TPG in 2007, just before recession kicked in
Bitter Bankruptcy
Its bankruptcy plans immediately fell foul of its junior creditors who believed they were getting a raw deal. Many of them sued in a bid to hold CEC to guarantees of CEOC's debts.
They also accused the company of systematically stripping the bankrupt unit of its most prized assets for the benefit of its controlling private equity backers, an accusation that was tantamount to fraud.
Following sixteen months of bitter negotiations, that the last hold-out junior creditor agreed the terms of a radically altered plan in October 2016. The new deal offered junior creditors billions more in cash and increased equity in the reorganized company in return for the cessation of all litigation and allegations of fraudulent behavior.
Last week CEC announced a Q4 loss that was ten-times worse than analysts' projections, largely due, it said, to a $426 million accrual related to the restructuring of CEOC.