Caesars Interactive Entertainment in Advanced Talks Over $4.2 billion Acquisition
Posted on: July 25, 2016, 06:31h.
Last updated on: July 25, 2016, 06:33h.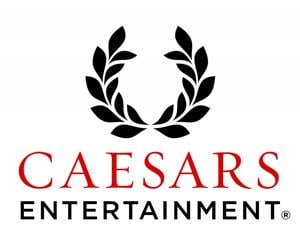 Caesars Interactive Entertainment (CIE) could be sold to a Chinese consortium led by Giant Interactive, owners of MMO role-playing game ZT Online, according to a report by Reuters.
Sources who spoke to the international news agency on condition of anonymity said that negotiations were at an advanced stage, with the price of Caesars' digital arm expected to exceed $4.2 billion. Neither Caesars nor Giant Interactive were available for comment when contacted by Reuters.
The Wall Street Journal reported in May that the embattled casino giant had received "multiple offers" for CIE, which is currently its only profitable unit. According to Reuters' sources, US games manufacturer Hasbro and Korean social gaming developer Netmarble Games had also been in the mix.
WSOP Not Part of Deal
CIE owns the social casino gaming company Playtika, which it acquired in 2011 for $90 million, announcing at the time that its long-term ambition was to become "the number one in casino and social games on Facebook."
It also owns the World Series of Poker brand and operates Caesars real-money online gambling ventures in Nevada and New Jersey, although the consortium is understood to be interested only in its social gaming products. Last year, CEI's revenue grew 30.6 percent in comparison with 2014, to $785.5 million.
CEI's parent, Caesars Acquisition Company CAC), is due to merge with Caesars Entertainment Corp (CEC), as part of a reorganization plan, as the group attempts to put its distressed operation unit, Caesars Entertainment Operating Corp (CEOC) through chapter 11 bankruptcy.
Tangled Web
The merging of CAC and CEC is intended to create cash and equity for CEOC's junior creditors, as the group attempts to alleviate some of CEOC's $18 billion debt load. While the success of CEI is perhaps one of the few things Caesars has been able to congratulate itself on since it emerged from the recession mired in debt, its sale will provide a necessary cash injection for the new combined company, and help alleviate some of the burden of that debt.   
Caesars, then Harrahs, was acquired by private equity firms Apollo Global Management and TPG Capital in a $30.1 billion leveraged takeover just before the recession bit hard into the casino industry.
Caesars has quarreled during its bankruptcy proceedings with its junior creditors who have accused it of stripping CEOC of its most prized assets and conferring them to a complex web of subsidiaries.
This has created a "good Caesars," to hold its iconic properties, and a "bad Caesars," to hold its debts, claim the creditors.     
Most Read