Caesars Focuses on $1 Billion Philippines Casino Project
Posted on: October 24, 2014, 08:50h.
Last updated on: October 13, 2016, 01:33h.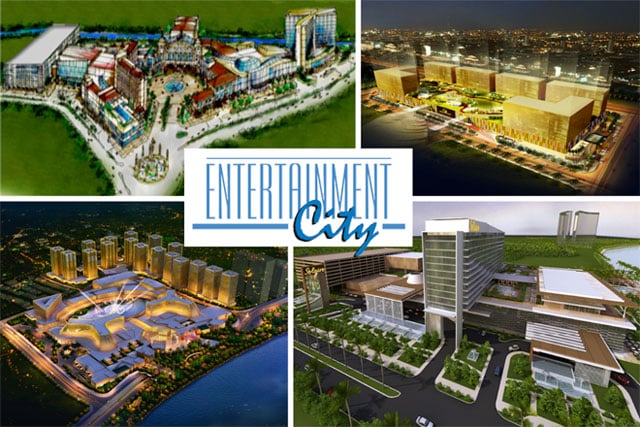 Caesars Entertainment is hoping to build a $1 billion casino complex in the Philippines in an attempt to become the first major international gaming brand to build in that country.
While the company hasn't yet made a formal announcement of any plans to do so, it did confirm that it has held preliminary talks with Philippine officials about the possibility of building a major resort there.
For Caesars, the Philippines could be a gateway into the lucrative Asian casino market that the company has so far struggled to penetrate. Largely shut out of Macau, Singapore and some other regional hot spots, Caesars is looking to build in locations like South Korea and Japan.
Early Discussions Already Underway
In an email, Caesars spokesman Gary Thompson told the Las Vegas Review-Journal that preliminary talks between company officials and Philippine President Benigno Aquino have already taken place.
"Gary Loveman did meet with Aquino and expressed interest in gaming opportunities there, but I don't know the specifics of their discussion," Thompson wrote.
Caesars President of International Development Steven Tight also spoke with the media about the possibility of building a resort in the Philippines.
"It's still early in the discussions, but it would be a great complement to our upcoming integrated resort in Korea, the start of a network of Caesars-branded IRs in Asia," Tight told Reuters.
Four Resorts Already in Development
Right now, the Philippines has already awarded four licenses to build casinos in an area known as Entertainment City, with licenses going to industry heavyweights like Australia's James Packer and Macau's Lawrence Ho. In each case, developers were required to invest $1 billion into their resorts over a five-year period. So far, only the early stages of a Bloomberry Resorts project has opened, though the Melco Crown casino known as City of Dreams Manila will open in December.
However, it's likely that Caesars would actually have to spend far more than that amount to be allowed to build in the country. According to government officials, they will now require $1.5 million in investment for any future developments, as they feel Entertainment City doesn't need more of the same.
"If we bring in something new, it has to add value to the development of Entertainment City," said Cristino Naguiat, chairman of state gaming firm Pagcor. "They will be facing new terms of reference – the new investors."
That's if any new companies are allowed to build in Entertainment City at all. While Naguiat said that other American companies have also expressed interest in building resorts in the Philippines, it's still not certain whether the government will decide it wants a fifth casino developer at all.
"There are some sectors that are saying they will not add to the gaming revenues of government," Aquino said. "There are those who are saying Caesars is a brand name that tells the world that essentially we have arrived. I am still awaiting the consensus coming from the cabinet."
The third casino to open in Entertainment City is a resort owned by Japan's Universal Entertainment. Thecompany says it expects its $2 billion complex to open in 2016, though that would be a year behind schedule and result in a fine of over $2 million for the company. The last of the original four resorts to open will be the casino developed by Travellers International Hotel Group, which is scheduled to open by 2017.
Latest Casino Stocks:
Retrieving stocks data...
Retrieving stocks data...
Retrieving stocks data...
Retrieving stocks data...
Retrieving stocks data...