Caesars Entertainment to Resume Some Deferred Compensation Following Bankruptcy Scandal
Posted on: May 26, 2015, 12:57h.
Last updated on: May 26, 2015, 01:12h.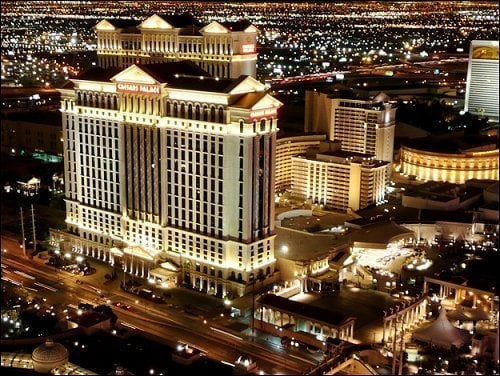 Caesars Entertainment Corp. is still working its way through bankruptcy, and it is unlikely that everyone owed money by the company will be happy with the final results.
But at least some employees who believed they were owed pay for their work will now start receiving that money from the company.
Caesars announced via a statement on Friday that it would be resuming payments to some workers who were part of deferred compensation plans.
According to spokesperson Steven Cohen of Teneo Strategy, Caesars will continue paying workers who are in two of the five compensation plans that were tied up in the bankruptcy proceedings.
"Based on a review of plans and related documents, we determined Caesars Entertainment is likely to be jointly liable with CEOC for certain deferred compensation liabilities," Cohen stated. "As a result, we recorded and disclosed the liability and resumed the related payments that had been discontinued."
It was unclear just how many employees would see their payments resumed because of the review.
Many Benefits Tied Up in Bankruptcy
Throughout the proceedings, Caesars employees have at times been shocked to find that their retirement plans, supplemental incomes, deferred payments, and other forms of compensation that were being held by the company might not be safe.
Earlier this year, the company revealed that pension payments to 63 former employees had been stopped, as a retirement fund was considered as part of the unsecured debt in the bankruptcy filing.
In April, participants in several supplemental plans were told that they would need to file their claims quickly in bankruptcy court if they wished to collect a portion of the money owed to them. For some in that group of 63, the monthly checks they received from their retirement plan was now their primary source of income.
Issues such as those have left some wondering exactly how some of the deferred compensation plans could be reinstated, while others, such as those who lost their pensions, are still unable to collect.
"How can they discriminate against 63 if they can reinstate [the others]," Nicole Houng, daughter of former Caesars Palace host Kenneth Houng, told the Las Vegas Review-Journal in an email. "This bankruptcy is such a mess."
No Investigation, Spokesman Says
The confusing situation has led to many contradictory reports about exactly how and why the deferred compensation plans were being funded. In Friday's statement, Cohen disputed reports that the US attorney for New Jersey was looking into the situation, and that a private equity owner was funding the payments.
"Caesars did not transfer assets supporting the deferred compensation to CEOC and we are not aware of any government investigation into our deferred compensation program," he stated.
Several notable employees are owed money as part of the deferred compensation plans, including Chairman Gary Loveman and Chief Financial Officer Eric Hession. One of the most significant sums belongs to former Harrah's Entertainment Chairman and CEO Phil Satre, who court documents say is owed nearly $6.7 million.
According to lawyers for Caesars, the company is hamstrung by bankruptcy law, which requires them to separate supplemental retirement plans with other unsecured creditors.
Through the bankruptcy, the gaming giant is hoping to convert its operating unit into a publicly traded real estate investment trust. By doing so, it hopes to restructure its debt, bringing the $18.4 billion owed to creditors down to a more manageable $8.6 billion.
Most Read