Caesars Entertainment Restructuring Approved in New Jersey, Plan Eliminates $16 Billion in Debt
Posted on: July 12, 2017, 01:00h.
Last updated on: July 12, 2017, 02:13h.
Caesars Entertainment has received approval from the New Jersey Casino Control Commission (CCC) to restructure its business operations in Atlantic City.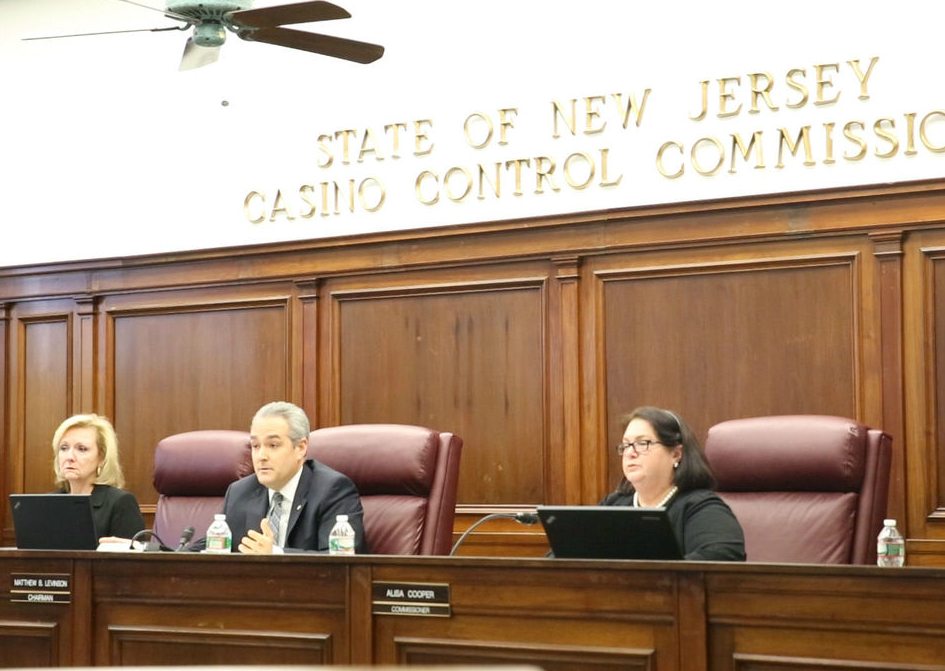 The corporate maneuvering will eliminate $16 billion from the parent company's books and reduce its interest and lease payment liabilities by $807 million.
Under the approved reorganization, Caesars Entertainment Operation Company (CEOC), owners of Bally's and Caesars in Atlantic City, is allowed to lease operations of the two resorts to a newly formed real estate company.
The move comes in part of CEOC's Chapter 11 bankruptcy proceedings, which it hopes to officially exit in September.
In approving the restructuring, CCC issued gaming licenses for Caesars' new operating arm. The development doesn't impact Harrah's Atlantic City, as that resort was excluded from CEOC's Chapter 11 filing in 2015.
Matthew Levinson, chairman of the CCC, told the Press of Atlantic City that Caesars' ability to drastically cut its debt and liabilities through the restructuring "significantly improves the financial condition" of the two neighboring Boardwalk properties.
Ready to Invest
The CCC's endorsement of Caesars Entertainment's operating changes is certainly good news for the gaming and hospitality company. The regulator's decision to endorse the restructuring might have been swayed by a recent press conference from Caesars CEO Mark Frissora.
It was just last month that the gaming exec, along with MGM Resorts CEO Jim Murren, met privately with New Jersey Governor Chris Christie (R). Frissora said of Atlantic City, "We feel very good about continuing to invest. We think the future is bright."
Caesars recently unveiled a $30 million enhancement to Harrah's. The project added several new restaurants to the resort, a restoration of its pool and nightclub, and a freshening of 450 guestrooms.
MGM and Caesars are also reportedly looking to co-develop a property. Murren's company has enjoyed success from previous joint ventures in Atlantic City, as MGM built the Borgata, the richest casino resort in New Jersey, with Boyd Gaming back in the early 2000s.
Bankruptcy Confusion
Dissecting the Caesars bankruptcy process seemingly requires a masters degree in finance.
During an August 2016 article, Casino.org highlighted the complexity:
"There's Caesars Entertainment Corp, Caesars Entertainment Operating Company, Caesars Entertainment Resort Properties, Caesars Interactive Entertainment, Caesars Growth Partners, and Caesars Acquisition Company. By the time you've reached this point, Caesars very well could have created yet another entity."
And now we learn that they have, and it's perhaps their most unoriginal subsidiary yet. According to the CCC, the newly formed operating division approved this week is named Caesars Entertainment Corporation, CEOC, LLC.
While the intricacies of Caesars' financial structuring is slightly comical, Frissora's leadership is returning the company to stability. The CEO left Hertz and officially took over the casino business in September of 2015.
At the time of his appointment, Caesars stock was trading for less than $8 per share. Today, it's over $12.
Similar Guides On This Topic
Latest Casino Stocks:
Retrieving stocks data...
Retrieving stocks data...
Retrieving stocks data...
Retrieving stocks data...
Retrieving stocks data...