Caesars Entertainment Looks to Expand Hotel Holdings, Remains Confident on Japan, South Korea
Posted on: July 8, 2017, 02:00h.
Last updated on: July 7, 2017, 06:32h.
Caesars Entertainment expects to officially exit bankruptcy in September, and in the interim, the company is developing its future growth plan that is focused on non-gaming investments.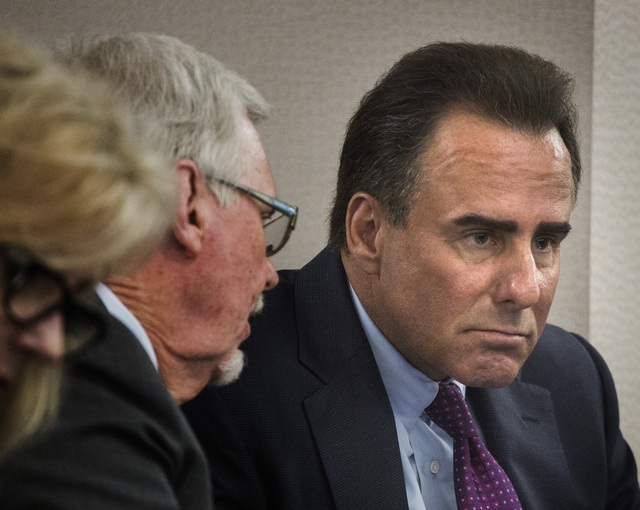 Gaming currently makes up about 58 percent of Caesars' overall income. CEO Mark Frissora wants to change that by growing food and beverage (16 percent) and entertainment (11 percent) revenues.
Frissora and his team believes that will be most easily accomplished by expanding the company's hotel holdings. Just 15 percent of Caesars' bottom line comes from revenue generated from accommodations.
According to Bloomberg, Caesars is fielding talks from hotel companies that are interested in partnering with the well-established casino and hospitality brand. With some 50 million members in its customer loyalty program, Caesars is seen as a perfect ally for smaller hotel chains.
In addition to its hotel strategy, Caesars is also looking to invest in sports and entertainment, social gaming, and even movie and television production. Earlier this month, Caesars finished building a 48,000-square-foot sound stage in Las Vegas.
Staffing Up
In a press release this week, Caesars announced it was hiring Marco Roca to the position of global development.
Roca is a veteran of the hotel industry, and has previously worked with Wyndham Worldwide and Starwood Hotels (subsidiary of Marriott). Combined, the two companies have over 13,000 hotels around the world.
Caesars is hoping that experience can lend to the casino company becoming a major player in the hotel market. Caesars currently operates 47 casinos in 13 US states and five countries.
"Marco Roca will bring even more focus to our domestic and international network expansion initiatives, and help Caesars Entertainment unlock new growth channels," Frissora said in a statement.
Caesars also hired Michael Day to the position of senior vice president for strategy and mergers and acquisitions.
Asia Markets
Caesars is a renowned company in the US, but abroad the brand doesn't have quite the same prestige.
While MGM, Las Vegas Sands, and Wynn Resorts all have international properties, Caesars only has two branded casinos not on US soil, Caesars Windsor in Canada, and Caesars Cairo in Egypt. It additionally has venues in South Africa, Scotland, and England that operate free of the Caesars name.
All the major gambling companies are expected to bid on Japan's forthcoming casino market. The Asian country is currently drafting its regulatory plan for two integrated resorts.
While Las Vegas Sands and MGM have emerged as the frontrunners for the coveted licenses, Caesars believes it's still well positioned. The fact that it doesn't operate in Macau is seen as a good thing inside the company because it shows Japan it isn't participating in the alleged money laundering and potentially illicit activities in China's special gaming enclave.
Caesars also recently announced it was still moving forward with a casino in South Korea, its first in Asia. Over three years ago, Caesars was awarded a resort and gambling license to build in Incheon. The project's delay came as a result of the company's bankruptcy filing.
South Korea's other awarded integrated resort casino, Paradise City, opened in April. The timing couldn't have been worse, as ongoing conflicts with North Korea has prompted China to place a tourism ban on South Korea.