Caesars Entertainment Restructures Mega-Debt
Posted on: May 15, 2014, 05:30h.
Last updated on: June 13, 2022, 10:09h.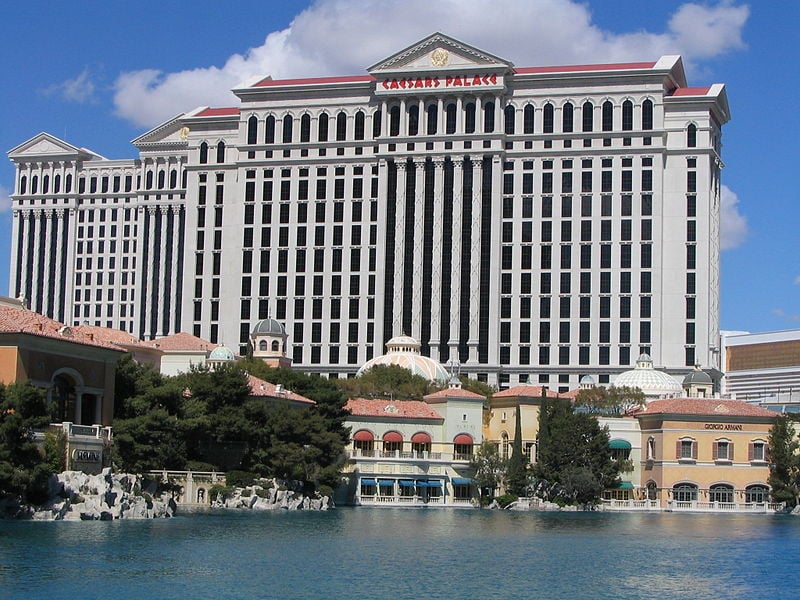 It may be the most famous gambling empire in the world, but Caesars Entertainment's debt levels currently outstrip those of the bankrupt city of Detroit.
In the week that the company announced its first quarter earnings, Caesars also announced that it would be restructuring its colossal debt, which stands at $23 billion, a gaming industry all-time high.
Caesars will offer $1.75 billon in new debt to redeem its existing maturities for 2015, and will sell 5 percent of Caesars Entertainment Operating Company to undisclosed investors. And while the restructuring won't reduce any of the company's long-term debt, it will wipe out more than $1 billion of payments due in 2015, while leaving its lenders and bond-holders somewhat in the lurch.
Caesars is already facing a lawsuit from two unnamed bondholders, which claim the casino giant had breached its "fiduciary duties" to its creditors.
Avoiding Bankruptcy
The move had been predicted earlier last week by Moody's Investor Services analyst Peggy Holloway, who said the company would have to restructure in order to avoid bankruptcy. Holloway predicted Caesars would lose $1 billion in cash this year, and $2 billion next year.
"Recent asset sales by Caesars' private equity sponsors are weakening the hand that creditors will bring to the table in the casino company's inevitable restructuring," Holloway said. "The transactions are reducing the asset base underlying the debt, which will likely lead to deeper losses for lenders and bondholders upon a default."
However, Caesars chairman and CEO Gary Loveman said the strategy would "lay the foundation for both significant de-leveraging and value creation at Caesars Entertainment.
"Upon completion of the credit facility amendment … Caesars will have added headroom under its maintenance covenant, providing Caesars with additional stability to execute its business plan," he added. "If Caesars successfully lists its equity securities, this independent listing should help facilitate the eventual raising of equity as well as liability management and debt reduction initiatives."
When discussing dubious news, use the biggest words possible. Well-played, Gary.
Debt Management
Caesars also said it had it sealed the deal on the sale of Bally's, The Cromwell and The Quad to Caesars Growth Partners, with Harrah's New Orleans expected to follow in early summer. The four properties were valued at $2.2 billion, with $185 million in assumed debt.
"The transaction is designed to ensure continued access for Caesars and each of the properties being sold to the Total Rewards network and other Caesars resources," Loveman said.
Caesars acquired most of its debt when it was taken private in 2008, after a $30.1 billion acquisition by Apollo Global Management and TPG Capital. Then, as the recession ravaged the gaming industry, Caesars, with its 50 casinos across the US, was hit the hardest. Posting its first quarter results soon after the restructuring announcement, Caesars said it lost $386.4 million in the quarter that ended March 31, a loss of $2.82 per share. In the corresponding quarter last year the company lost $217.6 million, or $1.74 per share.
"Las Vegas remained a bright spot with strength in the hospitality categories, but regional business trends were unfavorably impacted by extreme weather and softness in visitation in the first quarter," said Loveman.