Caesars Entertainment Goes Conventional: $375 Million Mid-Strip Venue Plans Approved in Las Vegas
Posted on: June 8, 2018, 12:30h.
Last updated on: June 8, 2018, 12:30h.
Caesars Entertainment has gotten on board the convention train with a proposed $375 million, nearly 551,000 square-foot project on the Las Vegas Strip that should be ready to open sometime in 2020.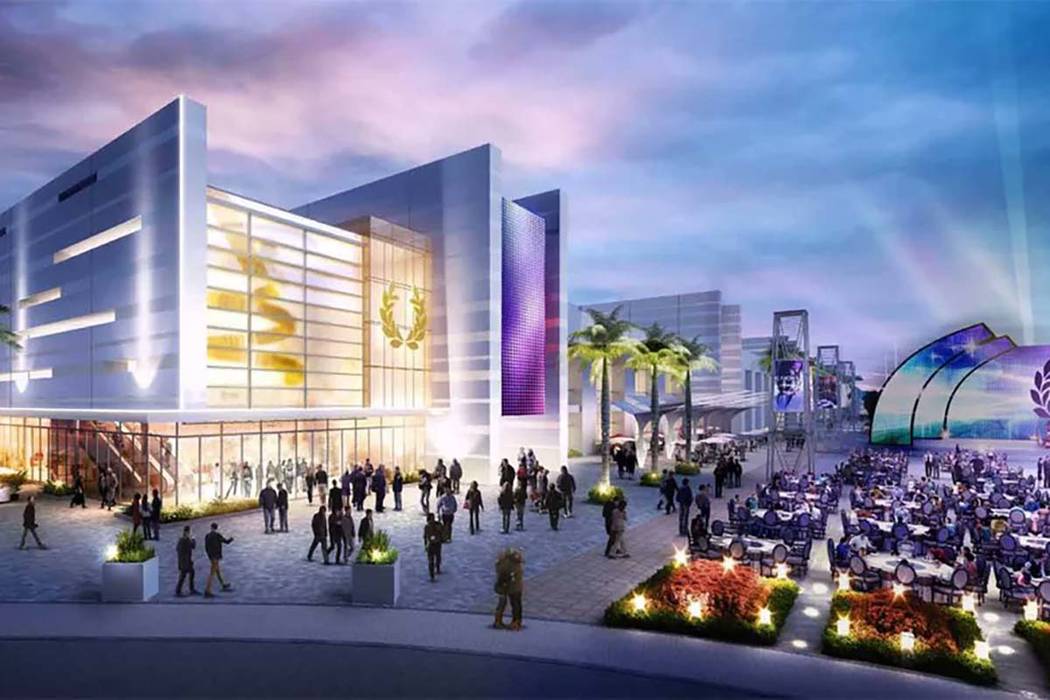 Joining what's become a bit of a building bonanza, the project will give employment to 1,000 construction workers, and then another 500 full-time convention center employees once it opens.
Added Value
On Wednesday, members of the Clark County Commission unanimously approved plans for a new Caesars Forum Meeting Center, to be built on the site of what is currently a parking lot. The proposed center will sit just east of the company's High Roller Ferris wheel, and will connected to the Las Vegas Monorail and Linq Promenade by pedestrian bridges.
The 550,797 square-foot project will boast two of the biggest pillarless ballrooms ever built on its completion, each covering 108,000 square feet, along with two 40,000-square-foot ballrooms and a 107,000-square-foot outdoor plaza.
In short, it's big — but not necessarily by Sin City standards. The Las Vegas Convention Center, for example, which is currently undergoing a $1.4 billion transformation, was 3.2 million square feet before renovations began. Upon completion, which is also scheduled for 2020, it will have added another 1.4 million square feet.
Exhibiting Foresight
Conventions are big business in Las Vegas. An economic driver that fills hotel rooms — and Vegas has 150,000 of them — they attract some 5 million conventioneers and trade show delegates each year, generating an economic impact that is worth billions to Southern Nevada.
Las Vegas is the number one trade show destination in the US, and the recent expansion of exhibition space reflects ever-increasing demand.
As well as the Las Vegas Convention Center revamp, the downtown area will be getting a brand new exhibition center. International Market Centers plans to build a $76 million, 350,000-square-foot expo center next to its World Market Center on Grand Central Parkway, not far from the Smith Center for the Performing Arts.
The developer said the project is expected to generate $97 million in visitor spending and $234 million in the Southern Nevada area per year.
Caesars — having fully emerged from bankruptcy reorganization — is now focused on growth. President and CEO of Caesars Entertainment Mark Frissora recently said the convention center was a major part of post-restructuring plans and it plans to start construction this month.
Similar Guides On This Topic