Caesars Entertainment Files Flamingo, Cromwell Trademark Protections in Macau
Posted on: September 16, 2018, 12:00h.
Last updated on: September 14, 2018, 02:57h.
Caesars Entertainment is focused post-bankruptcy on expanding its portfolio internationally, and trademark protection filings made this week in Macau show the company remains interested in the world's richest gambling hub.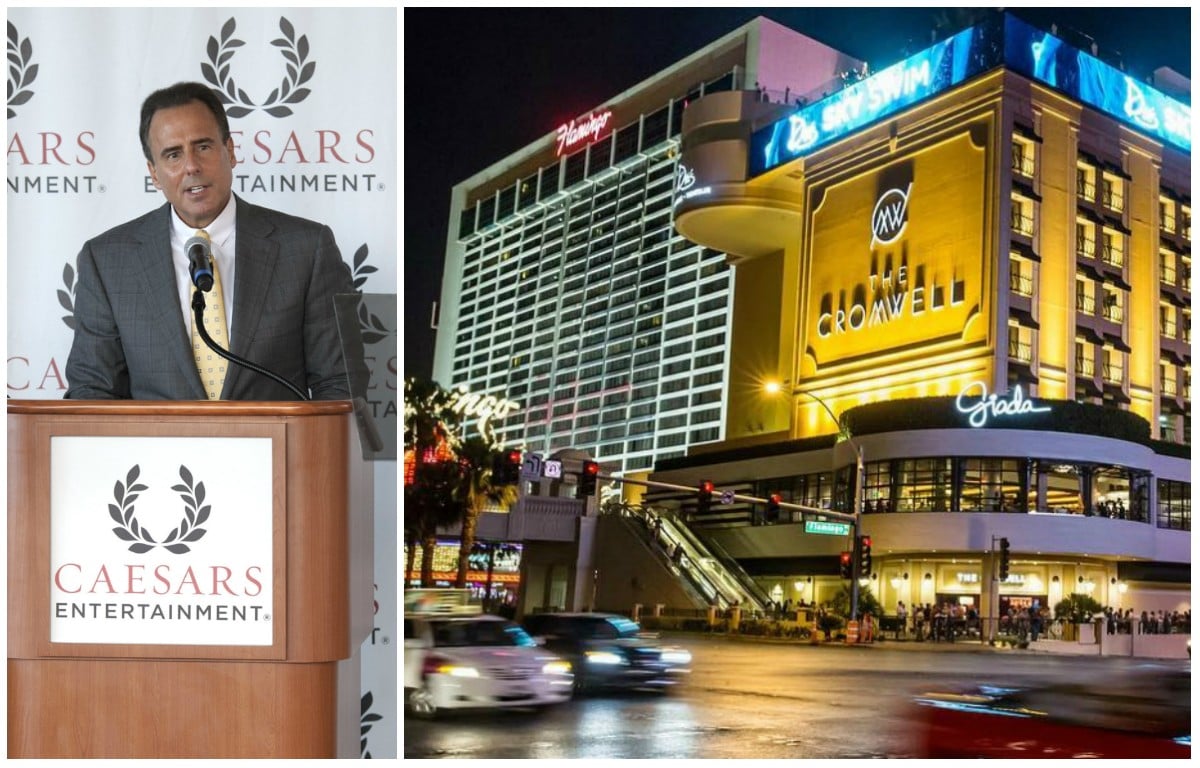 The Macau News Agency reports that subsidiaries of Caesars have filed to protect the Flamingo and The Cromwell brands in the Chinese enclave. The filings are to secure the names as they relate to casino services, casino management, gaming services, hotels, restaurants, and entertainment and nightclub venues.
The Cromwell, a boutique Las Vegas hotel and casino, and the Flamingo, the oldest resort still in operation on the Strip, are two brands Caesars has made available to third-party hoteliers that might be interested in a partnership.
Worldwide Emphasis
Caesars Entertainment's overall mission is to develop operations outside the US in an effort to diversify.
The company's first casino resort in Asia is expected to open in 2021 adjacent to South Korea's Incheon International Airport. Caesars also recently inked deals to operate nongaming hotels in Dubai and Puerto Los Cabos, Mexico. In June, Caesars said four of its most known brands, Caesars Palace, The LINQ, Flamingo, and The Cromwell, were available for development partnerships.
The goal is for Caesars to expand its international presence, increase its customer loyalty pool, and lessen its reliance on US facilities. Partnering and operating, instead of also developing and owning, is a "capital efficient" scheme, so says Caesars CEO Mark Frissora.
The trademark filings in Macau are presumably for such hotel branding partnerships, not a full-fledged integrated casino resort that requires billions of investment dollars.
Macau's six licensed casino operators will see their concessions begin to expire in 2020. And unless the enclave decides to expand the number of permits, Caesars will remain on the gaming sidelines.
Japan Focus
The holy grail for Caesars Entertainment, and most other major casino companies, is Japan. The country's Integrated Resorts Implementation Bill (IRIB) was signed into law in July. Three casino complexes will be initially authorized under the legislation, and Caesars is investing heavily to make sure it lands one of the coveted permits.
In January, Caesars announced the formation of its three-member Japan Advisory Committee, with former US Senate Majority Leader Tom Daschle (D) spearheading its efforts. Former US Trade Representative Charlene Barshefsky (D) and international business consultant Kara Bue are the two others.
With commercial gambling unpopular among the country's citizens largely due to addiction concerns, Daschle said this year that Caesars would be a perfect partner.
As the industry's pioneer and chief champion of responsible gaming, I know they will bring the thoughtful and family-oriented approach that Japan is looking for," Daschle declared.
Caesars will of course have plenty of competition. Las Vegas Sands, MGM, Wynn Resorts, Galaxy Entertainment, and Melco Resorts are just a few of the companies readying offers. Japan politicians have stated they'll look for casino operators with proven track records working internationally and with local partners.
Similar Guides On This Topic