Caesars Entertainment CEO Tony Rodio Tenure Could Be Short, as Potential Suitor Eldorado Resorts Wants Corporate Costs Reduced
Posted on: May 15, 2019, 01:43h.
Last updated on: May 15, 2019, 01:43h.
Caesars Entertainment CEO Tony Rodio's days leading the casino giant could be short-lived, as potential buyer Eldorado Resorts wants to slash corporate costs if an acquisition is made.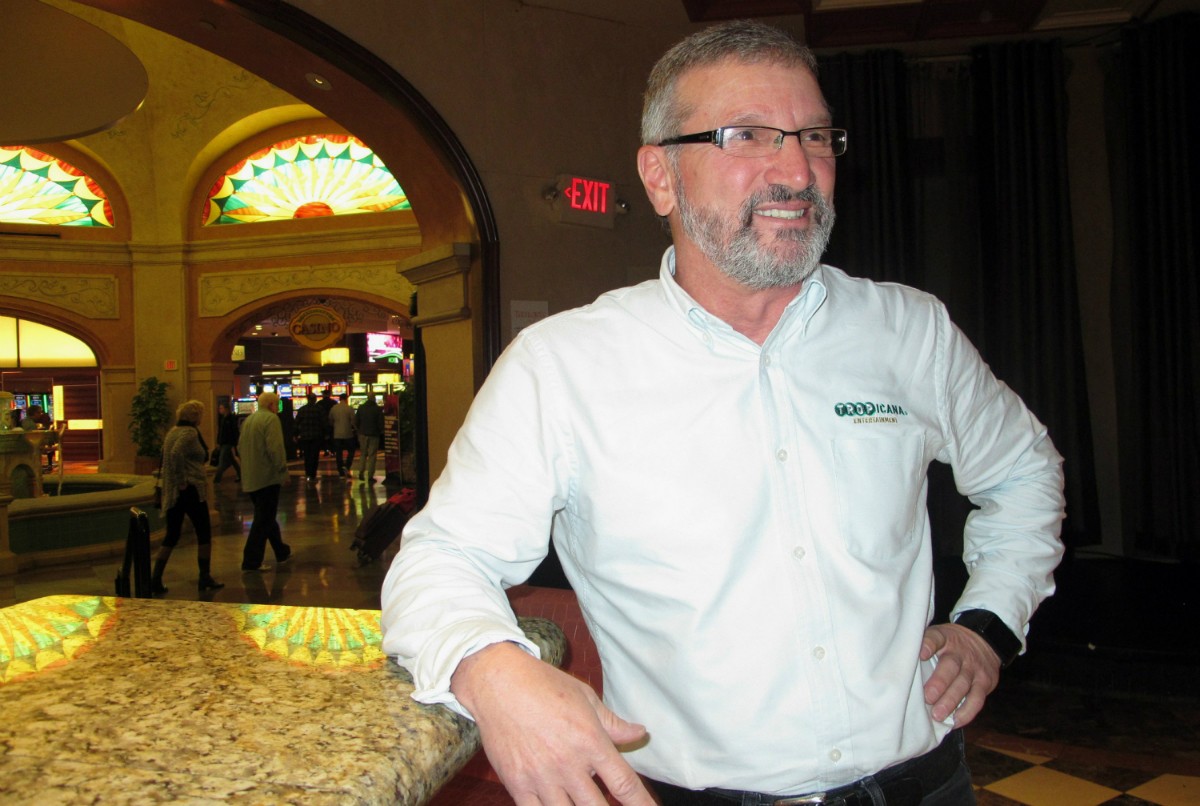 Sources close to the negotiations who spoke with the New York Post claim Eldorado CEO Tom Reeg is set on finding a way to cut $500 million in employee expenses. If that can't be achieved, the chief executive is prepared to walk away from the deal.
Caesars has been the subject of many rumored acquisitions in recent months. The only formal offer came from Houston billionaire Tilman Fertitta, who proposed a reverse takeover to merge his Golden Nugget casinos. Caesars rejected the bid.
Eldorado has been considering an offer since last fall. Caesars has given the company a Memorial Day deadline.
Eldorado, a regional casino operator based in Reno, owns 26 casinos in 11 states. However, none are in Las Vegas. Caesars reported $2.12 billion in Q1 net revenue, while Eldorado reported $627.8 million.
Corporate Overhead
Reeg is set on reducing Caesars Entertainment costs to help justify a potential offer. "My hunch is he's not going to get there," a source told the NY Post.
According to filings with the US Securities and Exchange Commission and Caesars' full-year financial report, the company spent $332 million in corporate expenses in 2018. That includes outgoing CEO Mark Frissora's $13.2 million compensation and other executives.
Caesars employs 66,000 workers across its 37 domestic casinos and 13 international resorts. Should Eldorado find a way to cut out $500 million in spending and make a successful acquisition, Reeg would assume the chief executive role of the merged companies, and Rodio could be out of a job.
That might be good for union members. Rodio was CEO of Tropicana Entertainment when he helped Carl Icahn suspend healthcare and pension benefits for workers at the bankrupt Trump Taj Mahal in Atlantic City, which led to the casino's October 2016 closure.
Icahn owns a 28.5 percent stake in Caesars, and has been pressuring the board to reduce costs and sell. The billionaire corporate raider hand-picked Rodio, and has been afforded three seats on the casino operator's board.
Trimming Caesars
Caesars announced in March that it would reduce corporate overhead by $40 million a year.
Caesars CFO Eric Hession told investors, "We're focused on reducing corporate costs. They are currently elevated due to our IT transformation and sports betting businesses, and we expect to show improvement later in the year from the current run rate."
It will apparently take much more to gain an offer from Eldorado. Of course, the casino company isn't the only game in town.
Fertitta is still pursuing other investors to make a new offer. And fellow billionaire Phil Ruffin revealed recently he too is interested in acquiring Caesars casino resorts that are located on the Las Vegas Strip.