Bwin.party Wants Firm Bid from GVC
Posted on: August 27, 2015, 11:51h.
Last updated on: August 27, 2015, 11:52h.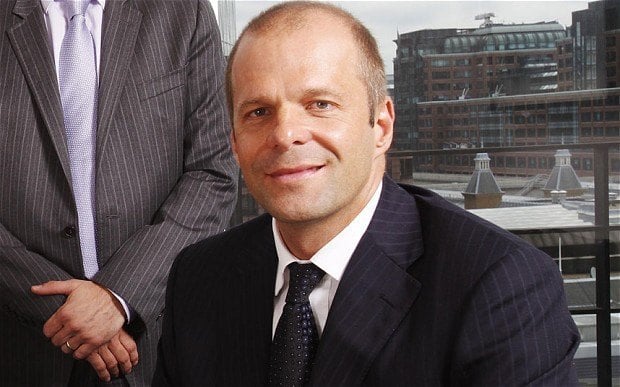 Bwin.party is apparently a very desirable acquisition, as the battle between GVC Holdings and 888 Holdings seems to see each potential buyer outdo the other on a regular basis.
The latest twist in the ongoing saga has seen GVC once again prepare to outbid 888 for the online gambling company, with the bwin.party board now asking GVC to clarify a formal bid so that they can decide how to respond to the latest offer.
Right now, all signs are still pointing towards 888 having the upper hand in the race to acquire bwin.party.
On July 17, the bwin.party board unanimously recommended accepting a bid from 888 that is worth 104.09 pence ($1.60) per share, and so far, they have made no suggestions that they are backing away from that offer.
GVC Bid Offers More Immediate Value
But there is no guarantee that things won't change in the near future. GVC has made strides to make their bid as attractive as possible to bwin.party shareholders, first bidding 110 pence ($1.69) and then upping their off to 124 pence  ($1.91) per share in an attempt to entice bwin.party.
The latest bid would see GVC offer bwin.party stockholders £0.25 ($0.39) in cash as well as 0.231 shares for every bwin share they purchase. That means the mixed offering could continue to change value as time goes on, based on movement in GVC's stock.
The big question may be which offer proposes more growth for those stockholders in the future.
While GVC may be offering more to bwin.party's owners right off the bat, there are no doubts that 888 can fully integrate with the online gaming operator, while the bwin.party board may be less certain about a future with GVC.
However, if GVC can gain the confidence of the bwin.party board, the extra value in their takeover bid could make the difference.
"If GVC's management can convince Bwin's board and advisors that these synergies are real and deliverable, 888 will have to sweeten its own offer to emerge victorious," said Peel Hunt analyst Nick Batram.
Update Expected By September 1
Bwin.party has said that they expect to provide an update on the takeover battle by September 1, which may mean that GVC will have to clarify their bid before the end of the month. A bwin statement issues on Thursday said that they are still waiting for certainty on the best possible terms GVC is willing to offer.
"Bwin.party has now asked GVC to clarify, with respect to its proposal, the best terms on which GVC is prepared to make a formal offer to acquire all of the issued and to be issued shares in bwin.party," the statement read.
According to reports, 888 has been made aware of the potential for bwin.party to reconsider a bid from GVC. Bwin.party also says they will give due notice to 888 should the board consider recommending a new GVC offer.
The back and forth battle to acquire bwin.party comes at a time when mergers and consolidation are becoming commonplace in the gambling industry. Many have attributed this to increasing regulation and taxation of the industry, particularly in the UK and other European nations, which has caused companies to seek ways in which they can increase scale while cutting costs.
Just this week, a merger agreement between Betfair and Paddy Power was announced by the two companies. The combination of those two firms would make the group one of the largest gambling entities in the world.