More Brits Are Gambling Than Ever Before, Especially On Their Smartphones, Says UKGC
Posted on: March 5, 2017, 10:00h.
Last updated on: March 4, 2017, 12:25h.
The UK Gambling Commission published its eagerly-awaited Gambling Participation Survey this week, which, as ever, offers some thought-provoking insights into gambling habits of participants in one of the most mature regulated gambling markets in the world.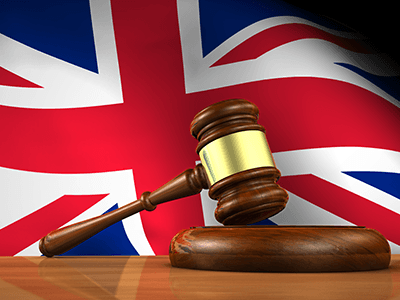 The datasets, which were gathered through a combination of telephone and online surveys with people ages 16-plus over a period of four weeks, showed that, overall, more Brits are gambling than ever before.
Forty-eight per cent of respondents had gambled in the previous four weeks, a three per cent increase on 2015, although this figure dropped to 33 per cent when those that have only played the National Lottery were excluded.
Problem Gambling Remains Steady
An estimated 0.7 percent of respondents identified as a problem gambler according to the definitions of the Problem Gambling Severity Index (PGSI), with a further 5.5 percent identifying as at low or moderate risk.
This suggests the level of problem gambling in the UK has remained steady since the nineties, despite controversies surrounding the introduction of fixed-odds betting terminals in bookmakers shops.
However, It has been suggested that problem gamblers are reluctant to self-identify, which means the real figures are likely to be higher.      
The percentage of online gamblers remained the same as the previous year, at 17 percent of all people who gambled, but, interestingly, those that engaged in smartphone gambling increased by 10 percent.
This would suggest an increase in migration to mobile devices rather than new players taking up gambling on them.
Despite the potential for increased mobility and betting on the fly, however, 97 percent said they still preferred to gamble at home.
Burned by Bonuses
Meanwhile, 68 percent of 18 to 24 year olds had been prompted to gamble by advertisements and posts on social media, 23 percent of whom said they didn't bother to read the terms and conditions.
The online gambling industry has, in the recent past, been criticized by the UKGC, and many operators have been sanctioned by the Advertising Standards Authority, for failing to clearly explain the wagering requirements of its sign-up bonuses.
"Today we are publishing clear authoritative data on the gambling industry in Great Britain," said James Green, UKGC Programme Director.
"For the first time the figures include almost a full year's worth of data relating to online gambling operators.The market share of the online betting, bingo and casino sector is 29 percent and we'll be interested to see how this varies over time. Offline we're seeing changes. For instance, there's been a reduction in the number of betting shops, arcades and bingo halls in the last two years.
"Market trends and consumer participation research are key to shaping the Commission's regulatory policy to keep gambling in Britain safe for consumers, fair, and crime-free," he added.
Similar Guides On This Topic